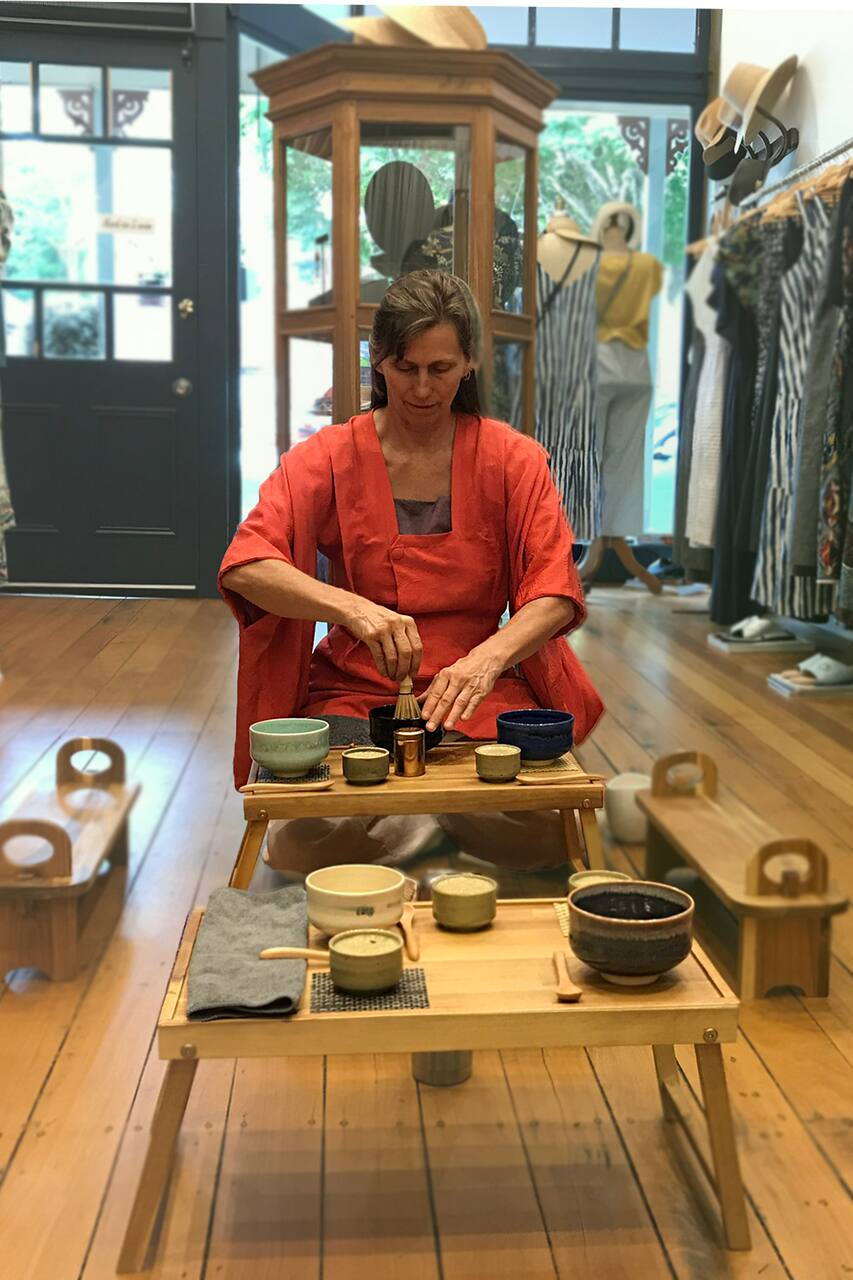 High Tea Breakfast - Asian Style
High Tea Breakfast - Asian Style
Includes:
食べ物、ドリンク、チケット1枚、用具
I am a Tea aficionado & Mindful Tea teacher. Having Tea Teachers in China, Japan & Taiwan, I've harvested leaves from 800 year old tea trees & hand ground my own Matcha. I love to create fun events that are healthy feasts for the senses, aesthetics, tastes, textures and sounds. I've led tea events and rituals for all ages in Japan, China and Australia since 2010. I'm passionate about sharing my…
A unique Sunday morning sensual adventure to wake up for! A High Tea Breakfast – Asian style, experienced in a Pop Up Tea Salon at a slow fashion boutique. Bangalow, a short drive from Byron Bay, is where you'll find Suzi, your Tea aficionado host, who will introduce you to her selection of artisan Teas & original gourmet breakfast morsels that are infused with Tea themselves. Having studied the…
Seating is on low seats and tables, so it is best to wear loose comfortable clothing. If you find it hard to sit on low seats, please let us know and we will supply you with a higher chair.
Snacks and Other
Gourmet Tea infused delicacies that are curated to match the Teas on offer for that morn. Designed for a sensory experience.. For bookings of 3 or more, a Tea sampler and free recipes for Tea snacks and meals are available.
Drinks
Drink premium Teas! Be guided through Asian style Tea rituals,e.g. Use Oolong Fragrance cups & whisk Matcha in a bowl
Tickets
Bonus coupons will be available for those who wish to re-book their High Tea Breakfast Experience or to purchase other items.
Equipment
Asian Tea uses small teapots/cups, so as to get the best experience from the Tea itself. Suzi will guide you how to use them.
Comfortable clothing and footwear for sitting on low stools
Appetite and openness for new flavours and textures