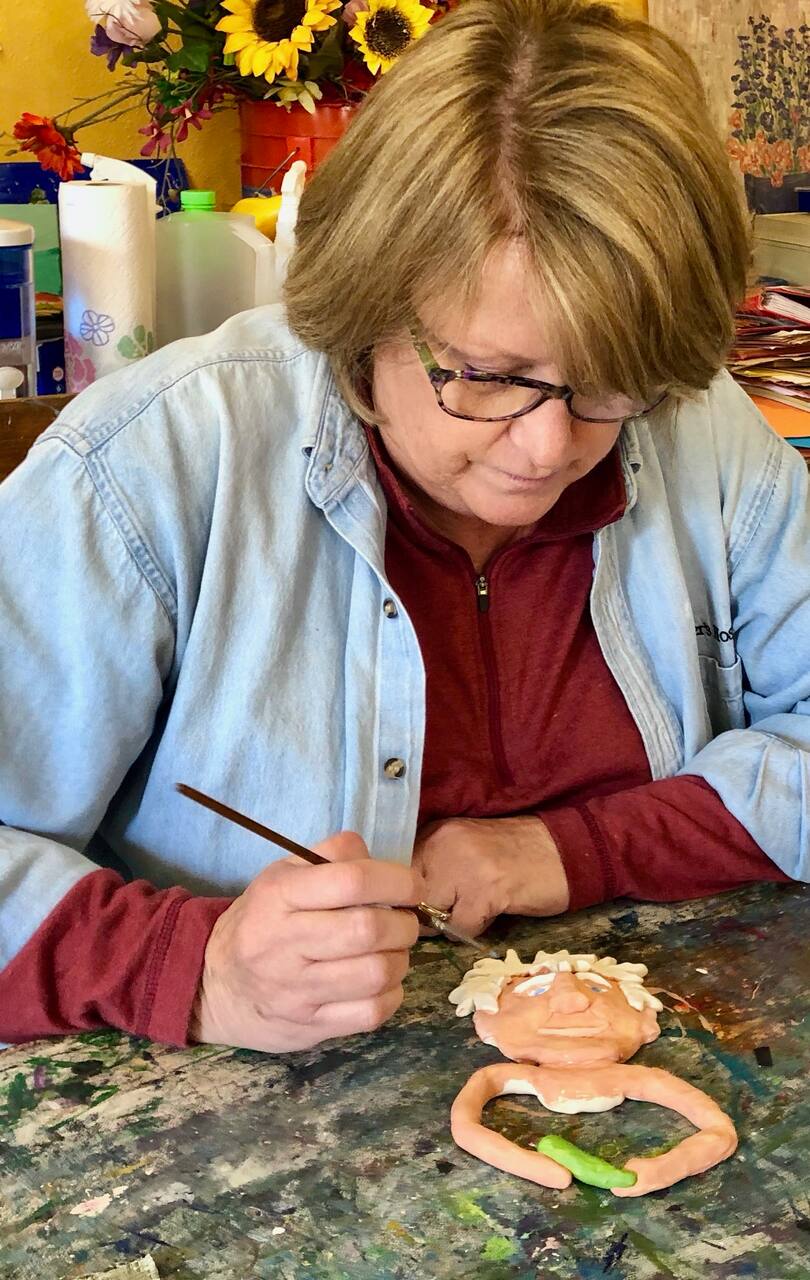 Fun creating art in the Art Garage
Fun creating art in the Art Garage

大体いつも満席!予約のとれない人気体験です。
For 20 years I have been teaching art in the form of after-school art classes, art camps in the summer, birthday parties, and an adult art class called, "Thrive." (See my web page: cardielloartgarage.com) I have an undergraduate degree in elementary education with an emphasis in fine-arts, and a masters in counseling.
I will lead a private art class in my "Cardiello Art Garage!" I can teach just one student or lead a group (up to 10 students). My Art Garage has so much art on the walls, that just being there is half the inspiration! And... I have just about every art medium available in this space, including paint shirts or aprons. Ha! Being in Montana, we will be making a Montana landscape piece of art…
The Art Garage is behind the house in the detached garage. (Just walk on the side of the house, and through the gate to the backyard, where the art garage will be obvious!
Drinks
Adults will be offered a glass of wine.
Equipment
I will supply all of the materials needed to complete one project, including the use of a paint shirt/apron.