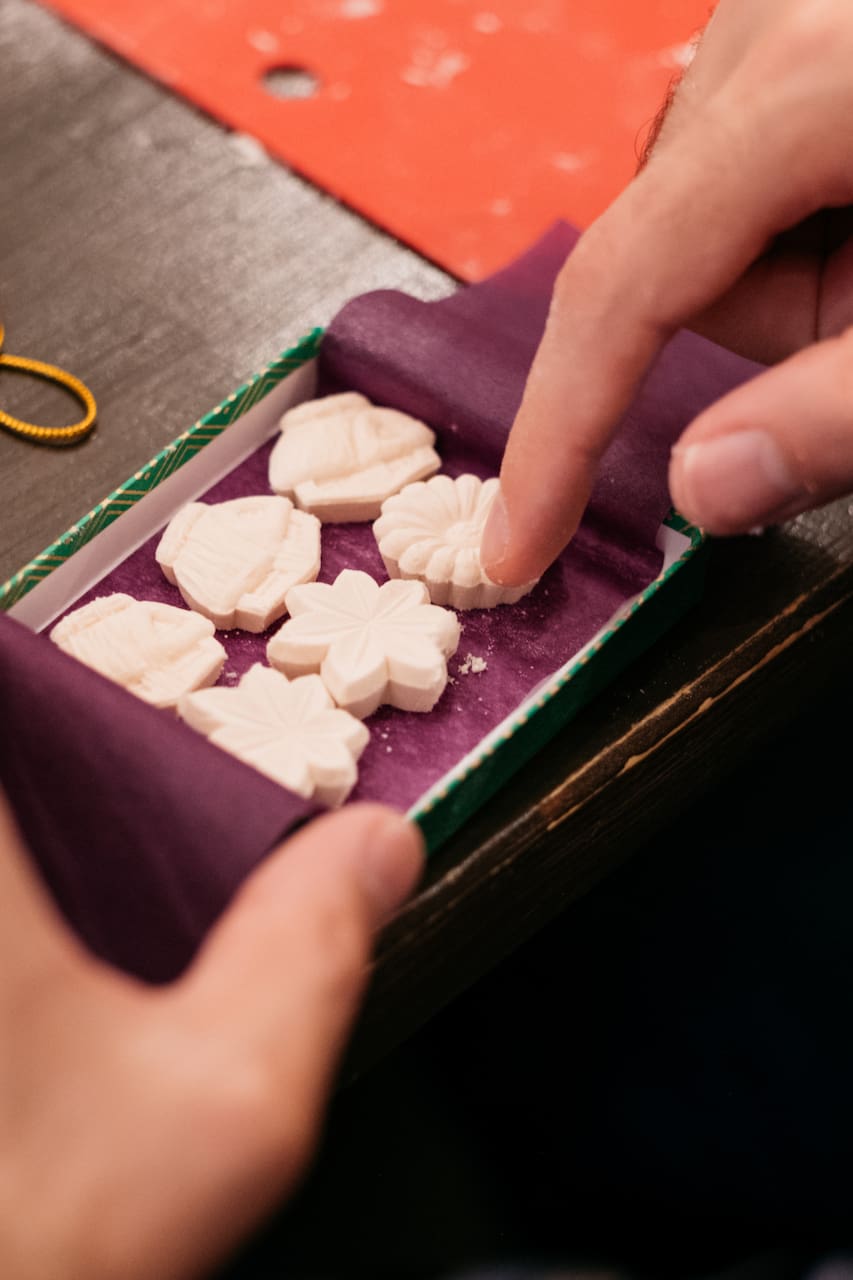 Sweets Making and Onigiri Lunch
Sweets Making and Onigiri Lunch
I'm passionate about Wagashi Japanese confectionery. I lead workshops locally, in France, and for exchange students. My handmade confections are served for the fashion and play events and the company's anniversary party. I often assist Mr. Ichihara, the craftsman granted the Ojuhosho medal.
We'll visit a historical and well-known shrine in the downtown atmospheric Nezu area. Then we'll go to my friend's Wagashi—Japanese sweets—café in Sendagi, where we'll make two types of traditional Japanese sweets. One is Higashi, a dry sweet, with Wasanbon sugar and the other is Namagashi, a moist sweet with bean paste, using hand-crafted wooden molds. The molds were created by a craftsman…
This activity is not for people with food allergies. If you are under 20 you cannot drink sake because of Japanese law. Lunch, sweets, and one drink are included.
Snacks and Other
Onigiri lunch. Wagashi (Japanese sweets) Lunch will include two onigiri of your choice and soup. Vegetarian options available upon request.. The café's selection of sweets changes daily, so vegetarian and vegan options may not be available.
Drinks
Sake or green tea The café serves sake paired with a sweet of your choice. Sake is only available to guests 20 years of age or older.