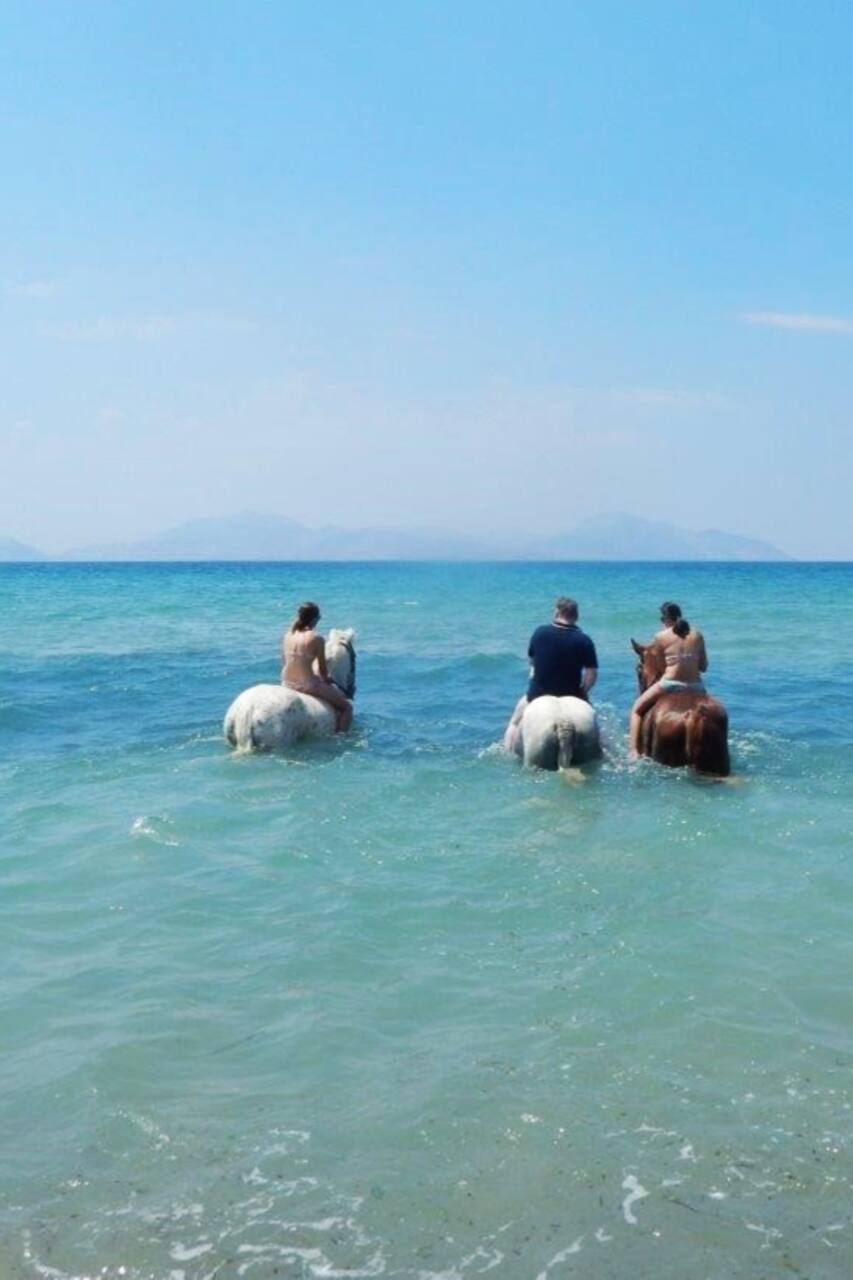 Horse Riding on the Beach and Swimming
Horse Riding on the Beach and Swimming
I'm co-founder of Salt Lake Stables, a horse and sheep breeding farm established in 1991. I'm a former competition rider, now living in Greece and enjoying a minimalist lifestyle.
Be sure to arrive 30 minutes before your start time! Once you arrive at the stables, we will have a chat about your riding experience, goals, and any concerns you may have. Once we have chosen a horse for you, time to get ready! While your horse is being prepared, You will be shown to the changing room to put on riding trousers, socks, riding boots, and a helmet. Chaps and gloves are also…
We have no weight limits, but you should be reasonably fit and flexible. While no riding experience is required to swim with your horse, you should be a competent swimmer. Arrive early!
Drinks
Our complimentary drinks bar offers coffee, water, soft drinks, wine, beer and spirits to all riders
Equipment
All riding clothes and accessories are provided to all riders free of charge.
bathing suit and towel if booked for swimming trip (morning hours only)