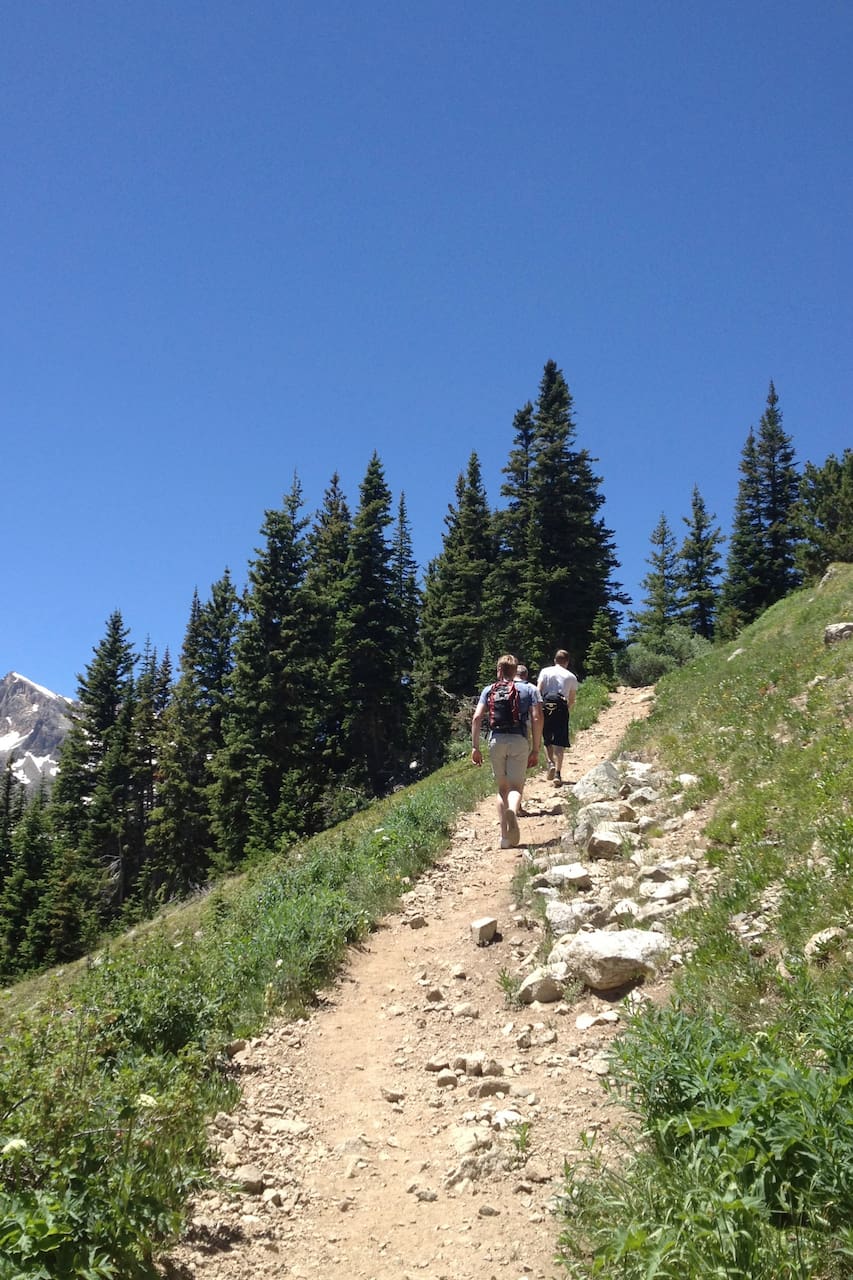 Hike to the continental divide
Hike to the continental divide
I have been hiking these mountains since I moved here 15 years ago. I particularly love the Indian Peaks Wilderness. (Hesse Trail, 4th of July Trail, Rainbow Lakes, etc) Nederland is the starting point for these World-Class hikes, a lot like the Rocky Mountain National Park, but less touristy. I will take you on the easiest hike to the Continental Divide. These are the high mountains that you can…
I've been doing this hike -- "Arapahoe Pass" from 4th of July trailhead -- for 15 years. I can guide your group and keep you safe. I know some spectacular off the trail diversions that you won't find on your own. I can carry water, snacks, sunscreen and supplies for you.
We have many hikes to choose from depending on your desires.
Snacks
You will tell me about food preferences, and I will pick out some scrumptious snacks to taste along the way.
Drinks
Water, and if requested, other drinks.
Transportation
This particular hike is a wild ½ hr drive from Nederland. We will go in my car, or in yours if you prefer.
Shoes: At least trail runners, preferably hiking shoes/boots