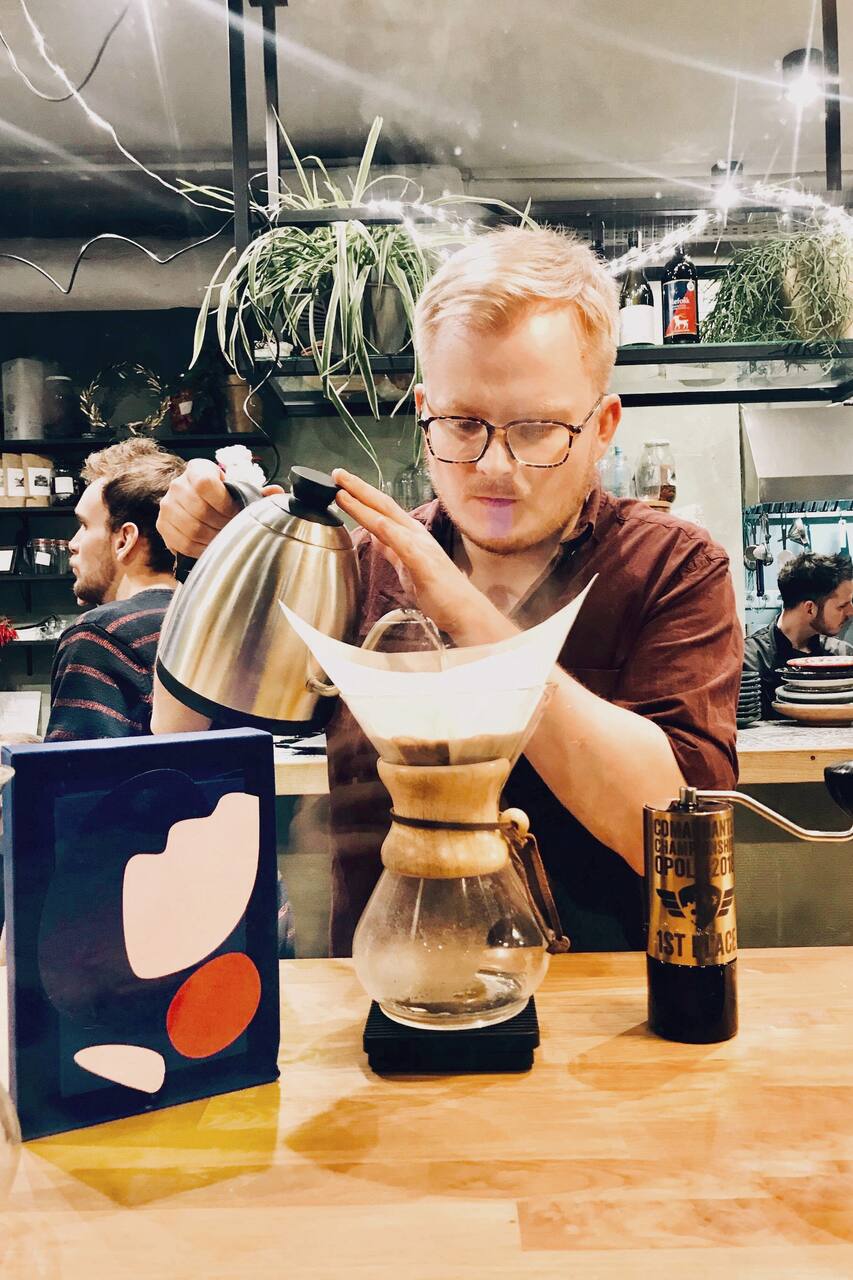 Alternative coffee brews in a nutshell
Alternative coffee brews in a nutshell
We are Cophi Solutions. The award and consumer satisfaction winning coffee freaks. We serve coffee, educate and entertain our guests for years. Our homebase is Warsaw but we often travel and represent during coffee events and festivals to gather the best coffee beans, accesories and know-how for our customers and partners. Go on the specialty coffee ride with us! You will for sure not regret ;)
Alternative coffee brewing in a nutshell. In a few engaging hours we will strip the mysterious specialty coffee world and immerse you in the alternative brewing. You will get to know devices such as V60, Aeropress and Chemex. Not only theoretically but also practically and take away the skill and basic know-how of preparing coffee at home.
ドリンク
Free alternative coffee brews and refreshments during the workshop.
用具
Discount vouchers for brewing equipment and coffee beans at our cafe.
Will to try a lot of coffee ;)
The workshop will take place in our flagship boutique Cophi Solutions cafe in the heart of Warsaw - Hoża street.
ワークショップ
Alternative coffee brews in a nutshell
新着の体験