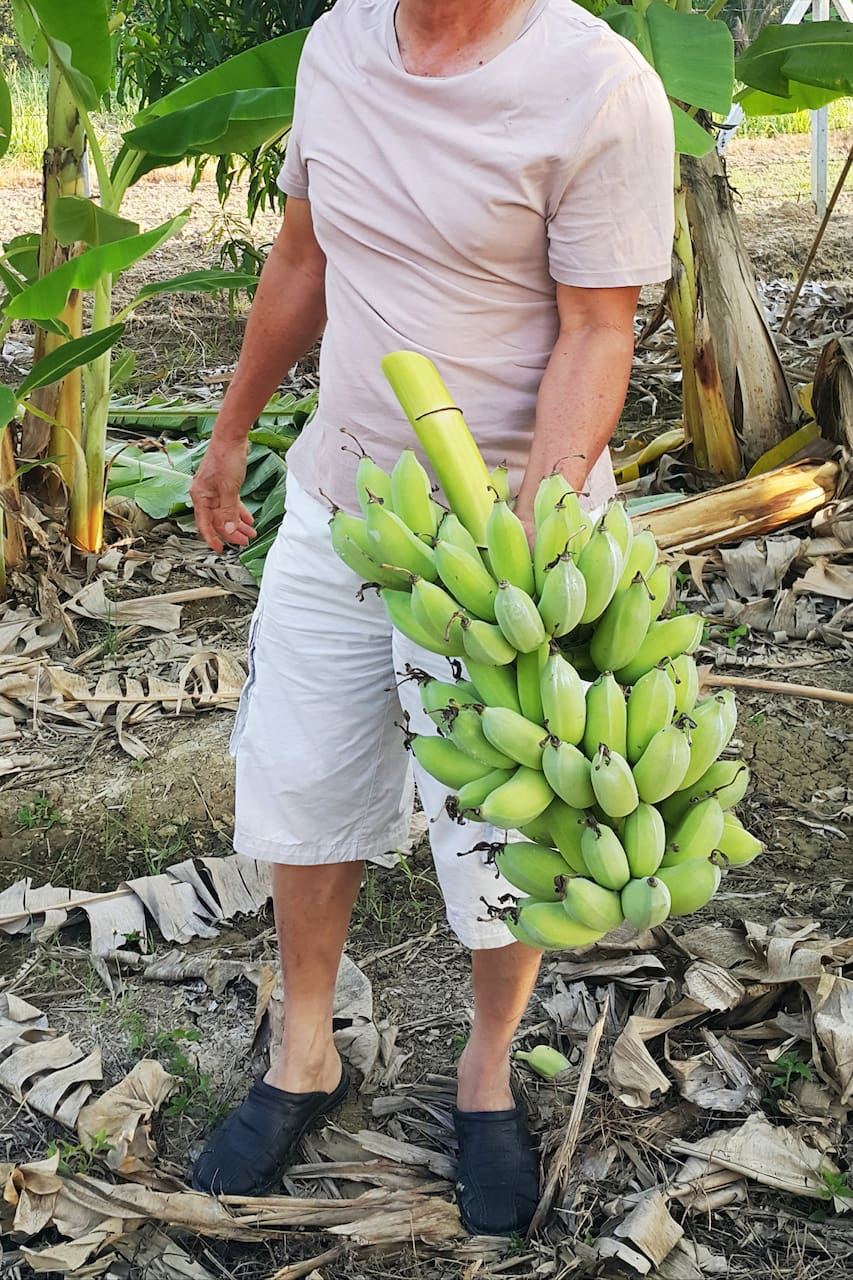 Fruit picking&cooking in Kanchanaburi
Fruit picking&cooking in Kanchanaburi
I have 2 farms located in Kanchanaburi province, Thailand (100 km. from Bangkok). In my farms, I plant many tropical fruit plantation eg. many kinds of banana, many kinds of mango, dragon fruit, jackfruit and corn. I also have ducks and fishes in ponds.
You can experience fruit picking activities and enjoy eating them fresh or making bananas in many ways to be Thai desserts. For example, grill and fried it. Besides, you can try fishing, collecting corns and collecting duck eggs. Then cook them for your exotic Thai meal. Bonuses!!! the rice field is located near our farm, so ride bicycle with us to see and experience atmosphere of rice growing…
Food
We will prepare cooking equipment for you, so that you can cook a Thai food as dinner from fresh material you picked.