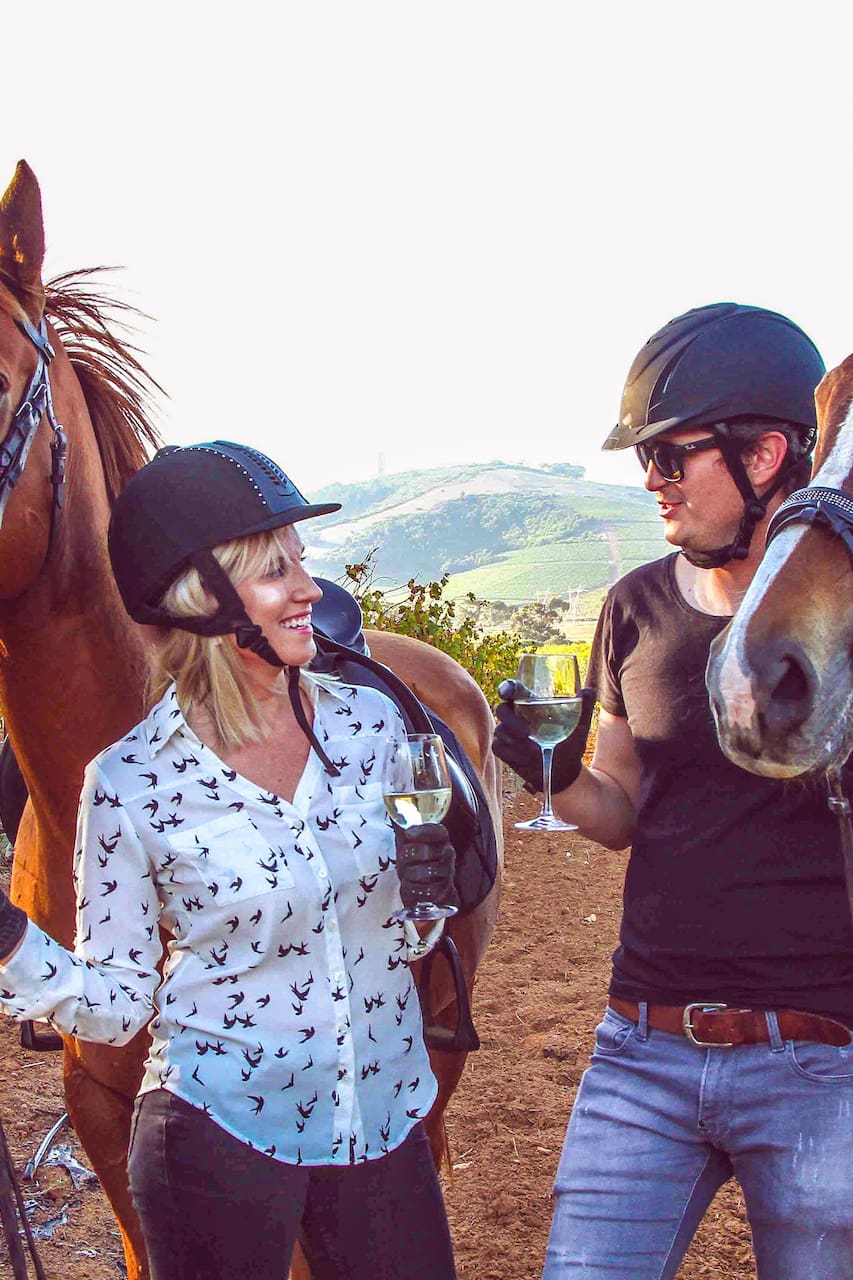 Horse Trail, Wine & Cheese Platter
Horse Trail, Wine & Cheese Platter
Adventurous horse lover. I am always outdoors, always exploring and sharing my love for wine farms on horseback. Join me for a horse ride and allow me to share my passion for horse riding and our beautiful country with you! Let's head for the vines and enjoy a glass or two of wine on route.
Meet at Oak Tree Stables in Durbanville. Once you have signed the indemnity form you will meet your equine other half. Thereafter, we will head for the hills. Prepare to blissfully stroll through the vines, pick grapes on your way, learn the history of the valley and most importantly have an absolute blast! After the 1-hour trail I will drop you off at the Altydgedacht Estate Tasting room where…
Food
Cheese Platter: Brie, Camembert, Blue cheese, garlic & herb olives, grapes, strawberries, french loaf, ciabatta and crackers.
Drinks
Bottle of Red or White wine from the farms tasting room.