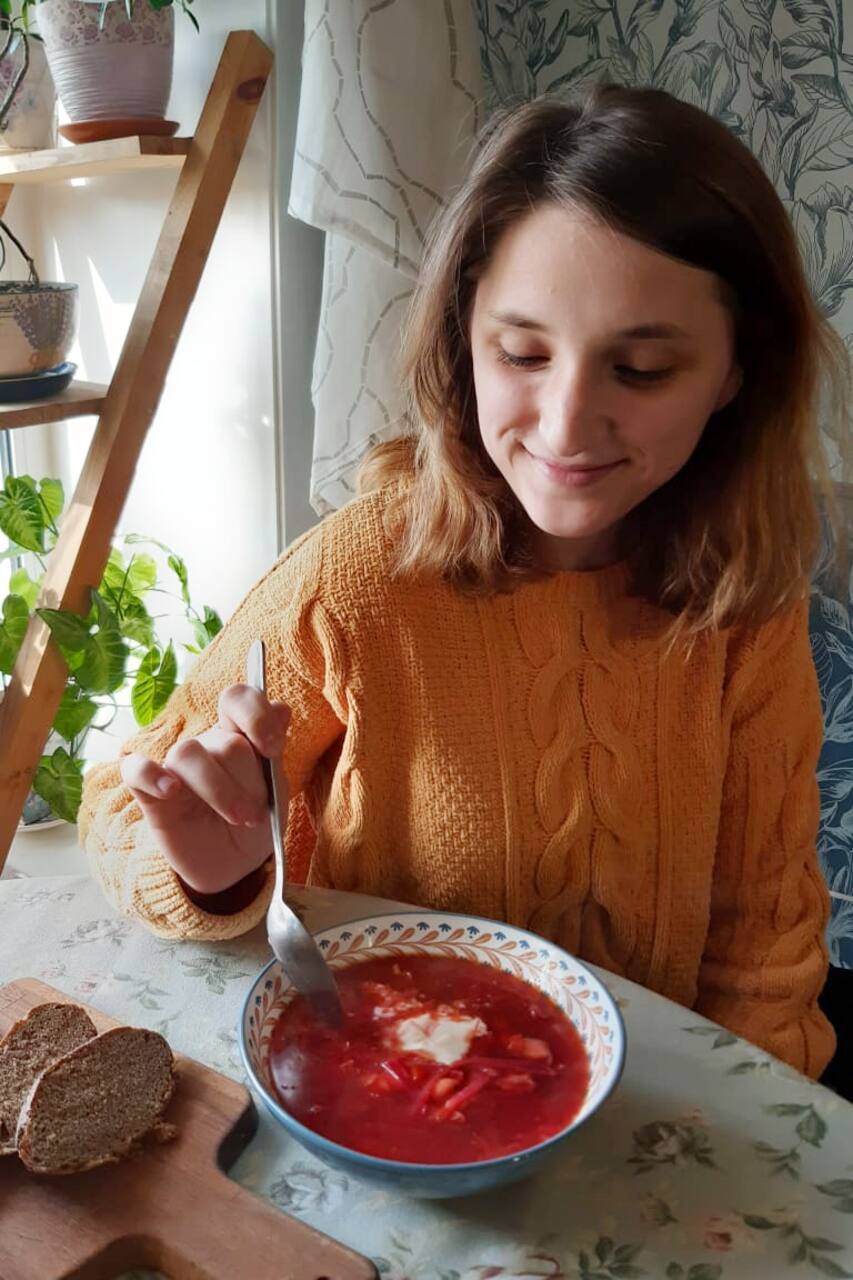 "Russian home cooking", master class
"Russian home cooking", master class
Hello, we are Ivan and Tatyana from Khabarovsk. We are interested in Russian culture, traditions and cooking. We were born and raised in the Far East of Russia. We love to travel. We studied the secrets of cooking Russian and Asian cuisine. For 6 years, we have invited friends from Taiwan, the United States, Japan, South Korea and Australia. Thanks to us, they were able to touch the traditions of…
- We will meet you near our house in the center of Khabarovsk. In a beautiful and cozy apartment of the Russian family, you will learn how to cook a traditional Russian three-course dinner (optional): 1. Borsch or rassolnik (Slavic soups); 2. Russian pancakes / dumplings / Slavic cheesecakes. 3. Russian Salad "Vinaigrette" or the traditional cold appetizer "Herring with onions". - You will learn…
Lunch
Lunch or a three-course dinner (optional): 1. Borsch or rassolnik (Russian soups) 2. Russian pancakes / dumplings "vareniki" / Russian cheesecakes "syrniki" 3. Russian salad "Vinaigrette" or traditional cold appetizer "Herring with onions"
Soft drinks, Tea and Water
Russian kvass, tea, water
Show tickets
Traditional Russian puppet show "Petrushka" (Punch)
We will meet you near our home in the city center. The master class will be held in a comfortable apartment of the Russian family.
料理教室
"Russian home cooking", master class
新着の体験