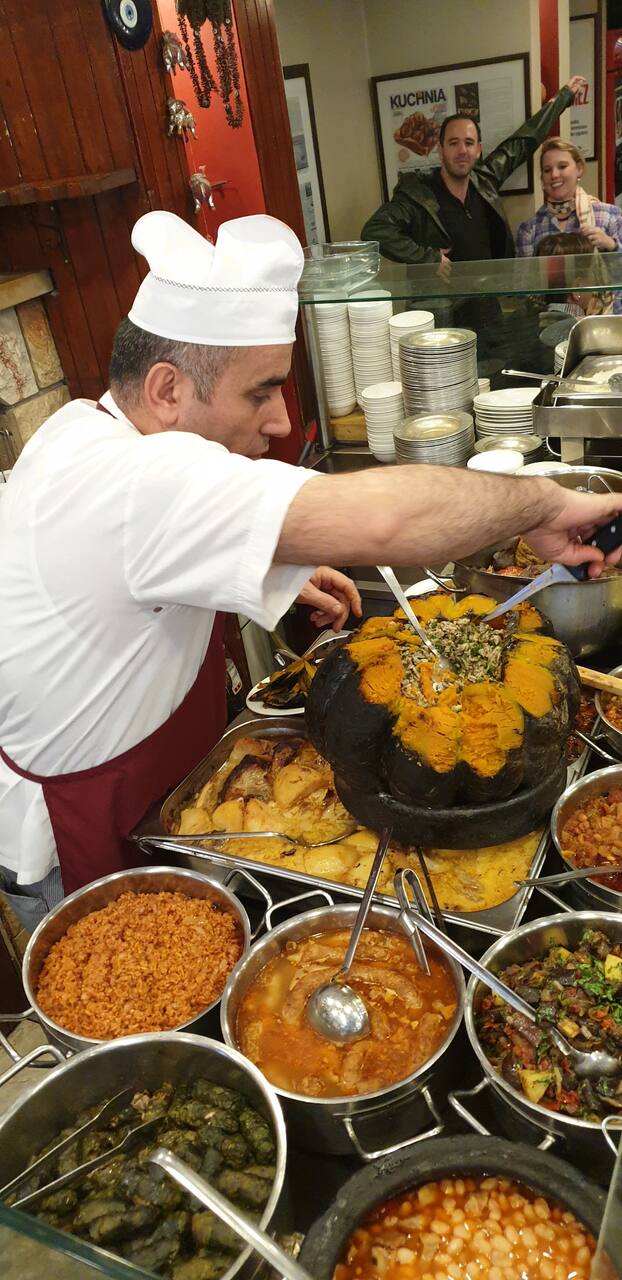 Istanbul Foodie Walk with Ferry Ride
Istanbul Foodie Walk with Ferry Ride

好評受付中! ご予約はお早めに。
Merhaba & Hello, I am Latif. I am a foodie beside of being professional tour guide with +10 years in guiding. I also guided food tours for 5 years at top rated food tour company in Turkey. I enjoy to take my guests the non-comercial parts of the city where they can appreciate the real istanbul and our culture through food.
Book Istanbul food tour for unique culinary experience. Eat your way through the history rich streets of old city and chic neighborhood Kadikoy of Istanbul on Two Continents including 20 minutes ferry ride. Stopping at 11 -12 food stops to sample delicious traditional turkish cuisine like a local. Learn history, food and culture in amazing way.
Please advise about special dietary needs. If gluten free or vegetarian. Do you eat nuts & seafood?
Transportation
Public Ferry Ride Tickets
Comfortable shoes, an appetite, loose clothing