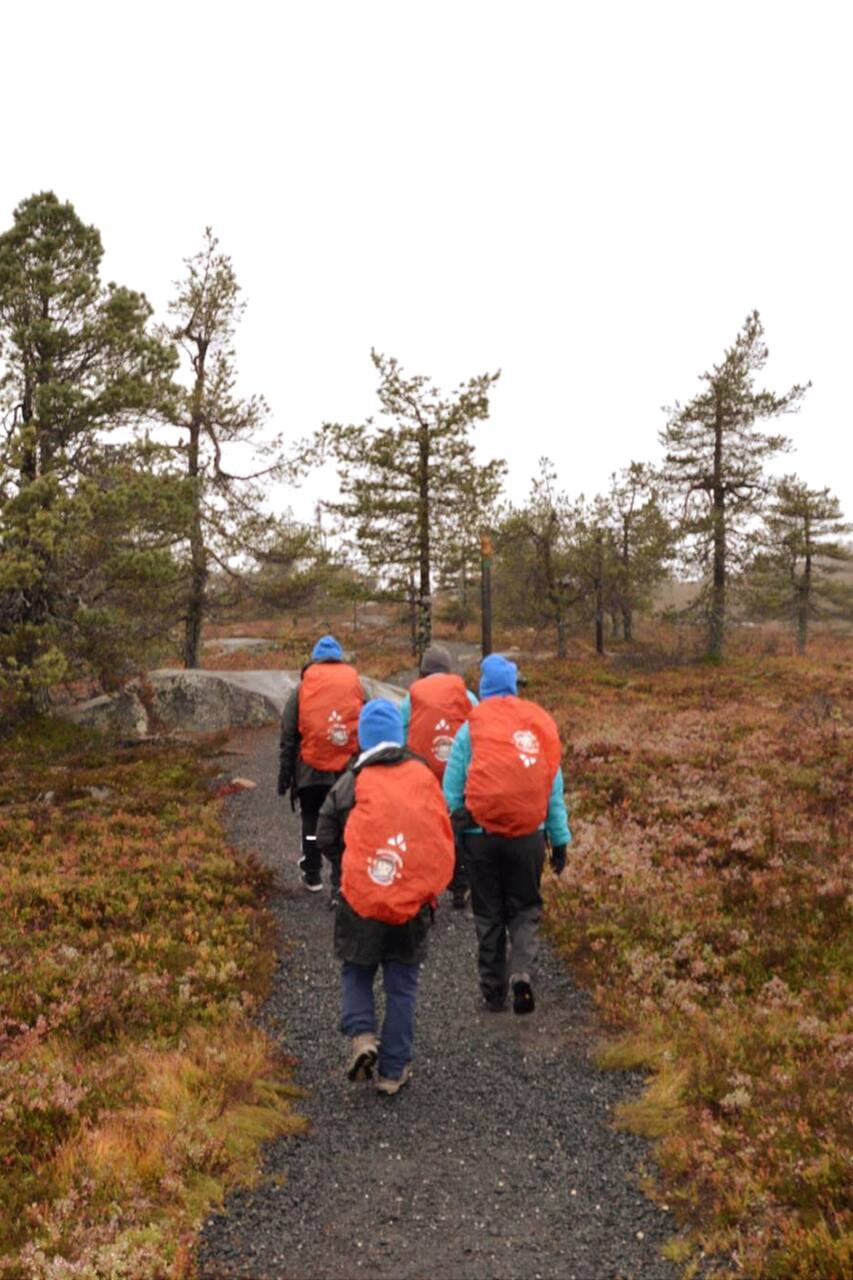 Hike in Riisitunturi National Park
Hike in Riisitunturi National Park
I am a certified wilderness and outdoor sports guide living in the area and taking visitors constantly to different kinds of tours and activities. I love nature and I love sharing my knowledge about it. I prefer guiding small groups of friends and families and this is why I am offering this tour for individuals as well. We have 40 National Parks in Finland and Riisitunturi National Park is one…
We will meet at the parking lot of Riisitunturi National Park. You will get a small backpack to carry some of our common gear. After a toilet break in an outdoor eco-toilet we are ready to begin our adventure! We will walk totally about 5 kilometres in a relaxed speed. We will stop every now and then for admiring the views and taking pictures. I will tell you about the flora and fauna and the…
This tour will take place in any weather condition. In case of heavy rain or extreme cold proper clothing and gear needed will be provided. Please do not hesitate to ask me if you have any questions
Snacks
Grilled sausage on open fire, also vegetarian option available. Sweet bun grilled on open fire with strawberry jam dressing.
Drinks
Hot drink. You can choose if you would like to have true black pot coffee, tea or berry juice.
Equipment
All the outdoor cooking equipment provided. You need to have your own outdoor clothing and good walking shoes.
You should wear outdoor clothing and comfortable walking shoes according to the season.
Please don't forget your camera as the sceneries are amazing!