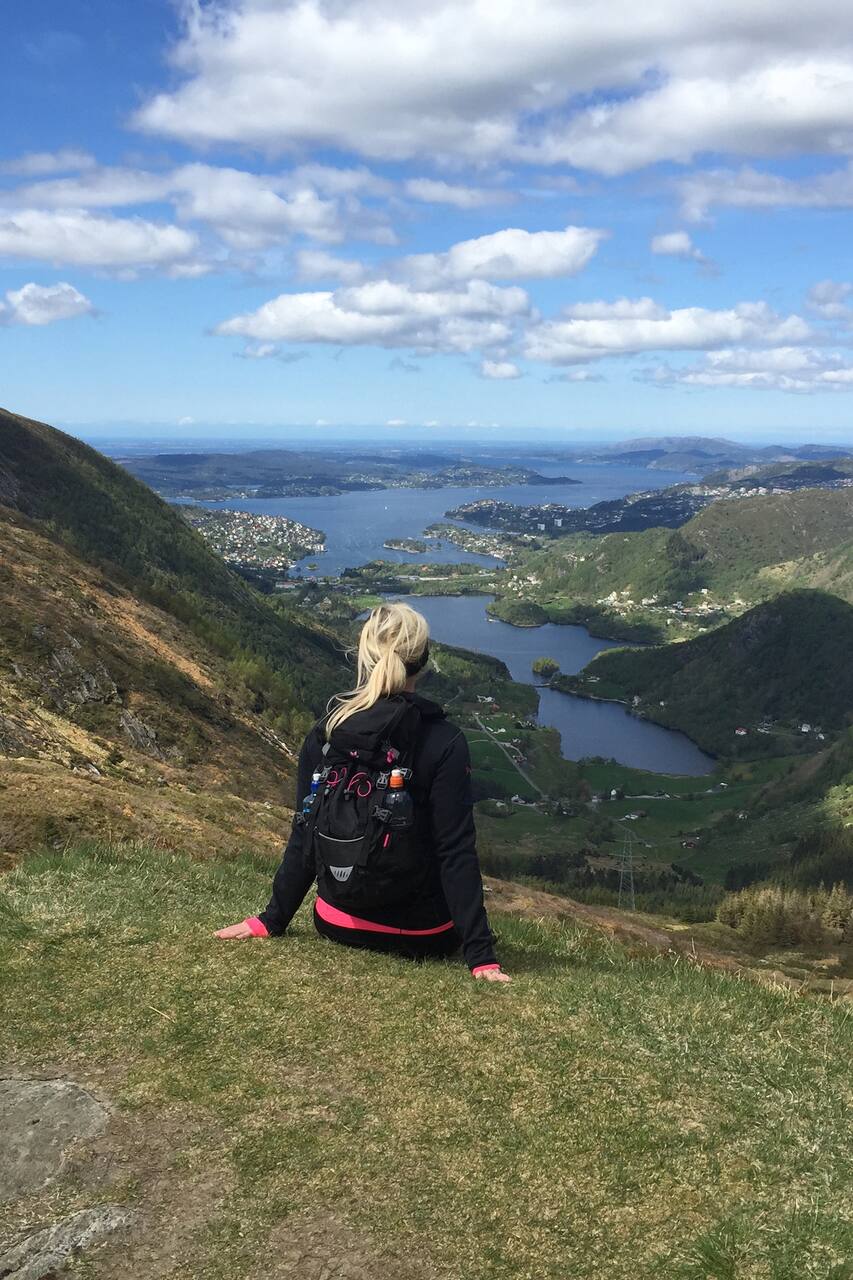 Hike and eat on the rooftop of Bergen!
Hike and eat on the rooftop of Bergen!
Me: A passionate food, nature and travel-junkie and in a long-loving relationship with the beautiful mountains surrounding Bergen. A true hedonist who always try to combine my love of being outdoor and at the same time enjoy a good meal. Born and raised in Bergen, I am used to the changing weather, and a little bit of rain doesn't stop me for hiking. Even though I am new on AirBnb, I am an…
Come join me for a spectacular hike between Mt.Ulriken and Mt.Fløyen! Feel the satisfaction of stunning views, breathtaking scenery, fresh air and tired legs after a long day walk on the rooftop of Bergen. The locals have a saying: you haven't been in Bergen before you have been to Ulriken! On our way across "Vidden" (mountain plateau) you will have a stunning view of not only the fjords, but on…
This hike is not for beginners and it is important to wear suitable shoes and to have enough clothes. Even if the weather in Bergen is nice, it can surprise us at the top of the mountain.
Food
A typical norwegian outdoor lunch will be served halfway across Vidden. Norwegian snacks and coffee for dessert!
Drinks
Coffee will be served during lunch or at another stopping point at your choice. Please bring a big bottle of water (min.0,5l)
Tickets
Tickets for bus, cable car and funicular will be provided.
Small backpack (optional)
Extra jacket (wind and waterproof)
Comfortable hiking clothes