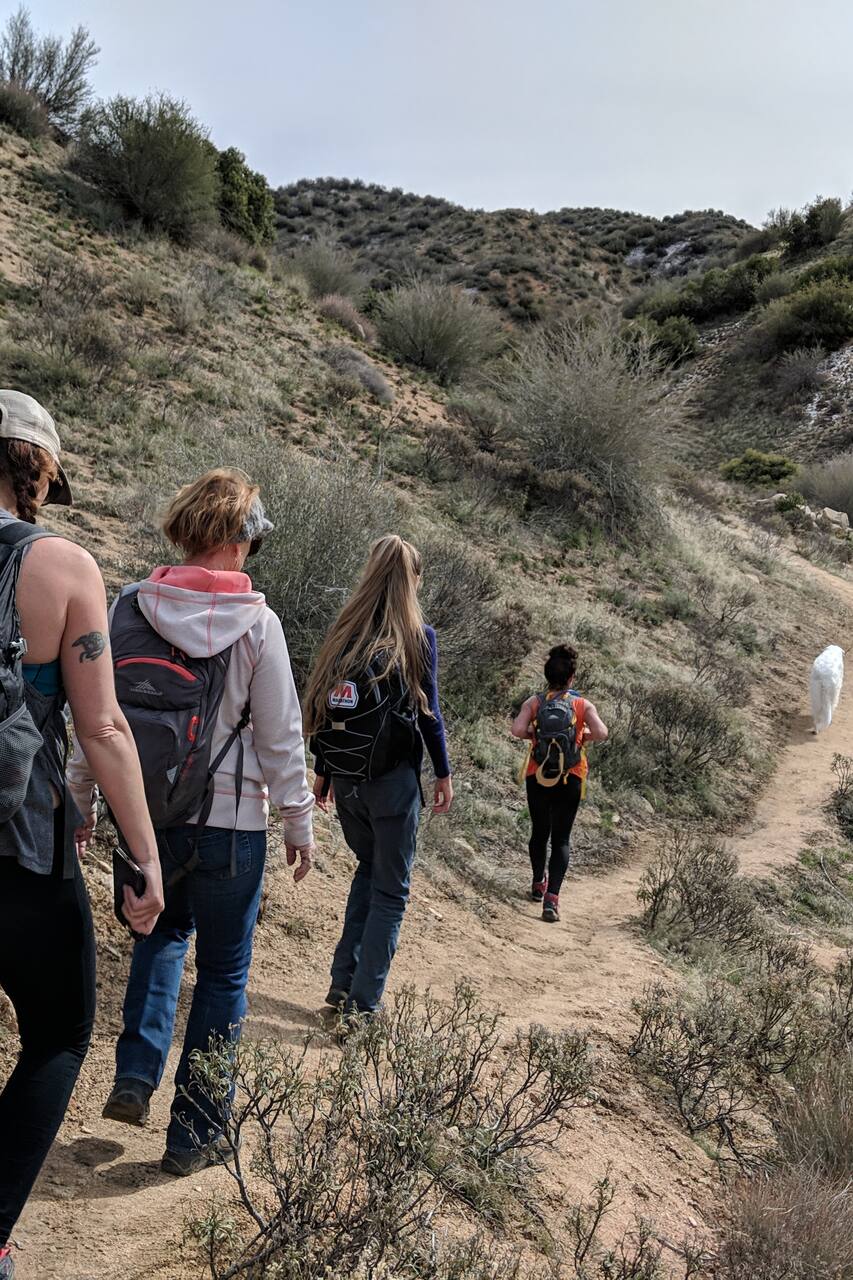 Hot Springs Hike With Photographer
Hot Springs Hike With Photographer
Includes:
食べ物、ドリンク、チケット1枚、用具
I moved to the mountain 21 years ago and am so happy I did! I love exploring and photographing my beautiful mountain. We have a lot a great trails and I really enjoy helping others to get to experience the fun and excitement of hiking without fear of getting lost or stuck. By taking pictures of your hike I get to combine my passions and help you get a great souvenir!
We will meet up and drive to the trail head to park. The hike down is almost three miles. Most of the hike is medium difficulty with small ups and downs with only a 1/4 mile of very steep hiking down at the end. (You will need shoes with good grip, trekking poles are a good idea too if you slip easily). Once we reach the hot springs be ready to get in your bathing suit and enjoy the naturally hot…
Being a hot spring the creek often has nude guests visiting. So if you are not comfortable with nudity you may need to book a week day to more likely get the place to ourselves.
Snacks
Granola Bars (feel free to bring more snacks if you want)
Drinks
Water Bottles (in case you forget your own)
Tickets
Adventure Pass (for the car to not get a ticket)
Equipment
Photographer (Me, I will use my camera to take canded and posed pictures of your hike to send to you after)
Water Bottles (at least one liter)
Sunglasses (it's a very sunny hike)
Sunscreen (still a very sunny hike)
Bathing Suit + Towel (if you want to swim)
Backpack (to carry it all)
Trekking Pole (if you have one)