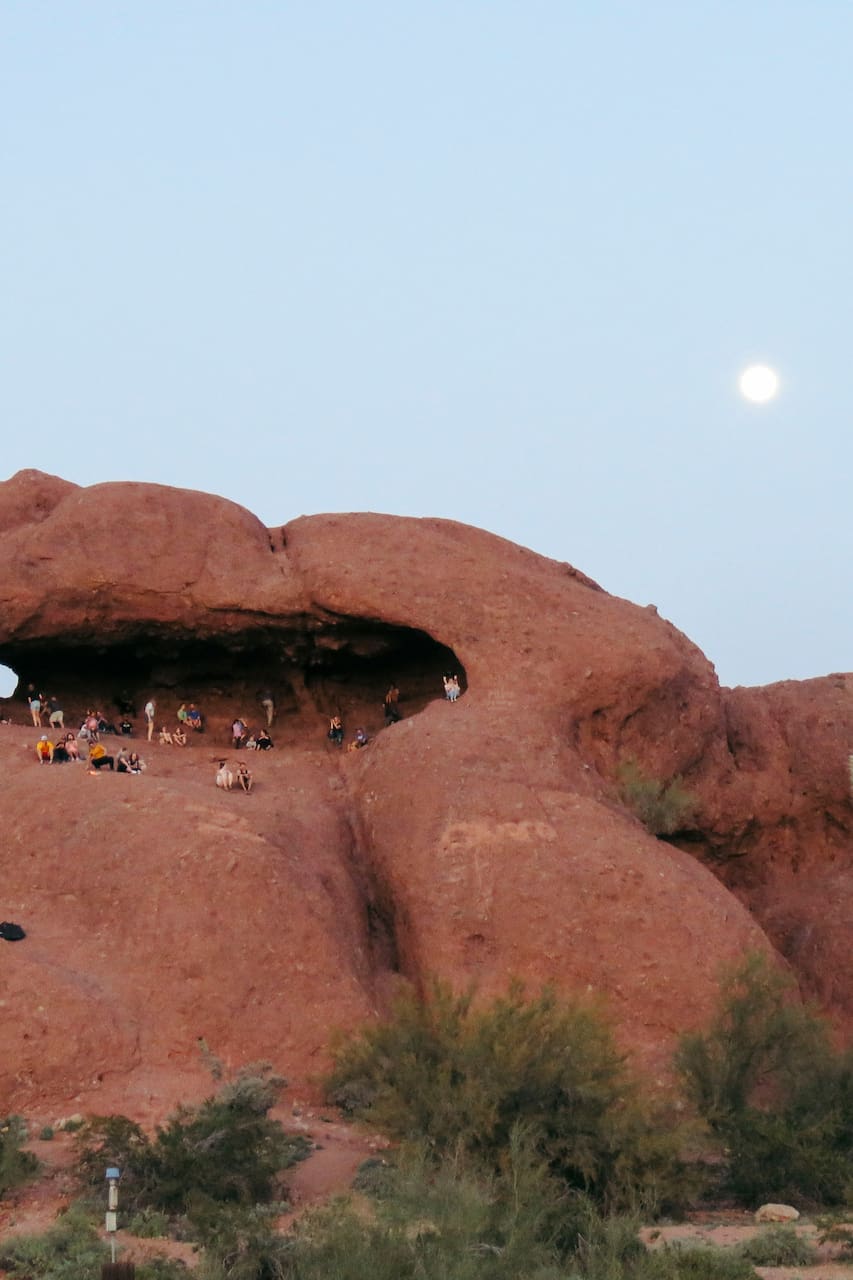 Full Moon Mountaintop Music Circle
Full Moon Mountaintop Music Circle
I love this city! I can feel the desert, deep in my soul. It makes me happy to share the culture that the run of the mill tourist doesn't look for. Someone who shares my love of the heat. The dryness. The smell. The desert. The music within.
Once in a life time, we step into a different world. Come experience the full moon, on top of a mountain. We will meet in the parking area of Papago Park, in Phoenix, near Hole in the Rock. Gathering everyone at the entrance, near the sign, I will make sure everyone is prepared for the walk, up the mountain. Once we get to the top, we will circle our blankets. You will choose one of 8 different,…
This is a short walk, to the top of a mountain. You must be in fairly good shape, as it is rocky. Make sure to wear good shoes and bring water.
Equipment
Instruments included: Bamboo flute. Castanets. Cow bell. Hand drum. Rhythm sticks. Triangle. Woodblock. Wood Shaker