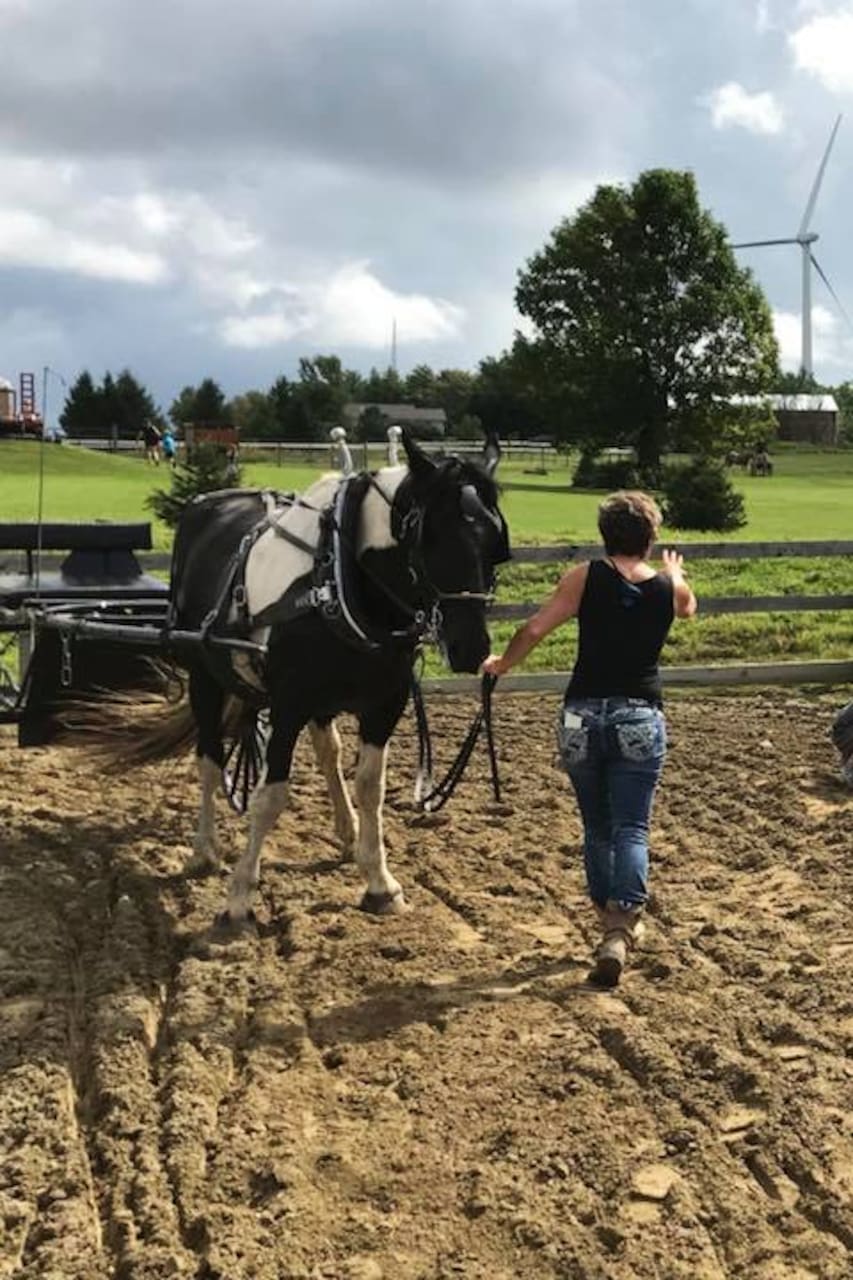 Get Hands on with Our Draft Horses
Get Hands on with Our Draft Horses
Lida (pronounced Lidia) Mosovich is the founder and President of Roanchar Ranch Draft Horse Rescue. Her life long dream was to rescue unwanted and neglected animals. After getting her two personal horses Roanie and Charlie, who the rescue is named after, she knew that her life's mission was to help Draft Horses. Today, you can find Lida spending countless hours rehabilitating and training the…
Roanchar Ranch Draft Horse Rescueについて
Every year, 100,000 horses from the United States are slaughtered for their meat. At Roanchar Ranch Draft Horse Rescue, our goal is to stop the slaughter pipeline. We do this by being a resource to draft horse owners and by educating people that Draft Horses are capable of doing much more than just plowing fields or pulling a carriage. We are a 100% volunteer organization.
こちらは
社会貢献体験
です。参加費は全額、「Roanchar Ranch Draft Horse Rescue」に寄付されます。
As soon as you arrive at the rescue nestled in the hills of Wyoming County, you will be taken to meet our residents. Each one has an incredible story of courage and perseverance. You will then be escorted to the training arena to have one-on-one time with one of the horses that the staff chooses. During this time, you will be bonding with him or her by brushing and grooming. After the grooming…
Draft Horses are large animals. Please be respectful and do not run or scream around the horses.
Drinks
Please let me know if there is something special you would like to drink and snack on and I will do my best to have it.
All of our activities take place at the rescue facility and is outdoors. You will be with the draft horses in their natural habitat.
アニマルケア
Get Hands on with Our Draft Horses