Morning Hiking Retreat On the Trail
Morning Hiking Retreat On the Trail
4月30日まで一時休止します。 新型コロナウイルス(COVID-19)の影響により、コミュニティのみなさまの健康をお守りするため、Airbnb体験はすべて一時休止となります。ご予約の前にヘルプセンターで最新情報をご確認ください。
Morning Hiking Retreat On the Trail
Morning Hiking Retreat On the Trail
4月30日まで一時休止します。 新型コロナウイルス(COVID-19)の影響により、コミュニティのみなさまの健康をお守りするため、Airbnb体験はすべて一時休止となります。ご予約の前にヘルプセンターで最新情報をご確認ください。
Soak up the effects of a Private Morning Retreat on a favorite local hiking trail with amazing views, spectacular red rock formations, and native Colorado plants and animals. You'll learn new ways to tune into your body and how you move, along with tips for how to hike in a way that creates more strength and resilience and supports play. You'll also learn ways to connect deeply with the present moment and your life via your body and nature. We'll meet at the trailhead and start with introductions. Then, we'll shift into mindful silence while I lead a mindful check in, where you'll observe how you're feeling mentally and physically before we set an intention for our morning together. Next, I'll teach a series of adaptable movements to help prepare our bodies for the beautiful hike we'll be experiencing together. We'll nourish our bodies as we gently move our muscles and joints, waking up our necks and backs, arms and shoulders, hips and legs, and feet. We'll enter mindful silence again as we head out on the trail for a three- to four-mile hike at an easy to moderate pace. As we hike, I'll guide your focus to the sensations in specific areas of your body, ways to move a little differently, opportunities for play on the trail, and the elements of nature we observe. In closing, we'll pause for a guided mediation and a group reflection of our special time together.
I'm passionate about helping people make a deeper connection with themselves via movement, mindfulness, and nature. I believe each one of us is whole, wise, and capable, and I love guiding and empowering my clients to trust their bodies, their resilience, and their capacity for an amazing life. I'm a wellness entrepreneur, and I draw on my 15 years of experience as a health and wellness professional along with my love of nature, hiking, and foraging to support amazing shifts in my clients' lives. My background includes teaching yoga, restorative exercise, meditation and mindfulness classes and workshops, private movement coaching, and managing fitness centers. I'm most connected to my life, my body and my creativity when I'm on one of our breathtaking area trails. I'd be honored to guide you on an experience that does the same for you.

I'll provide a light snack, including gluten-free and nut-free options.
We'll hike and soak up the beauty of some of my favorite trails in Red Rock Canyon Open Space. The trails we'll take feature stunning red rock formations that are billions of years old as well as breathtaking views of Garden of the Gods and the nearby mountains.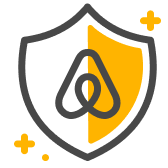 ゲストの安全
野外活動にはさまざまなリスクが伴い、体験参加中に危険な状況にさらされる可能性もございます。 安全性は自らの能力と状況(会場、天候、装備など)から判断し、ご自身の責任でご参加ください。
21歳以上の方8名まで参加できます。 No experience is necessary to participate, just a willingness to slow down and be present. Participants will be asked to not use cell phones, cameras or any electronic devices during the experience, so they can be fully present.
A water bottle with water and a small backpack
This experience is for adults who are able to walk three to four miles on an unpaved trail. We'll hike at easy pace that's comfortable for the group. No experience is necessary to participate. You just need an open mind and a willingness to be present and turn off your cell phone for a few hours.
地元と体験活動を愛してやまない現地の方がご案内。

少人数で個別対応が可能です。

すべての体験は「中の人のアクセス」の観点から審査を受けます。
Morning Hiking Retreat On the Trail
新着の体験