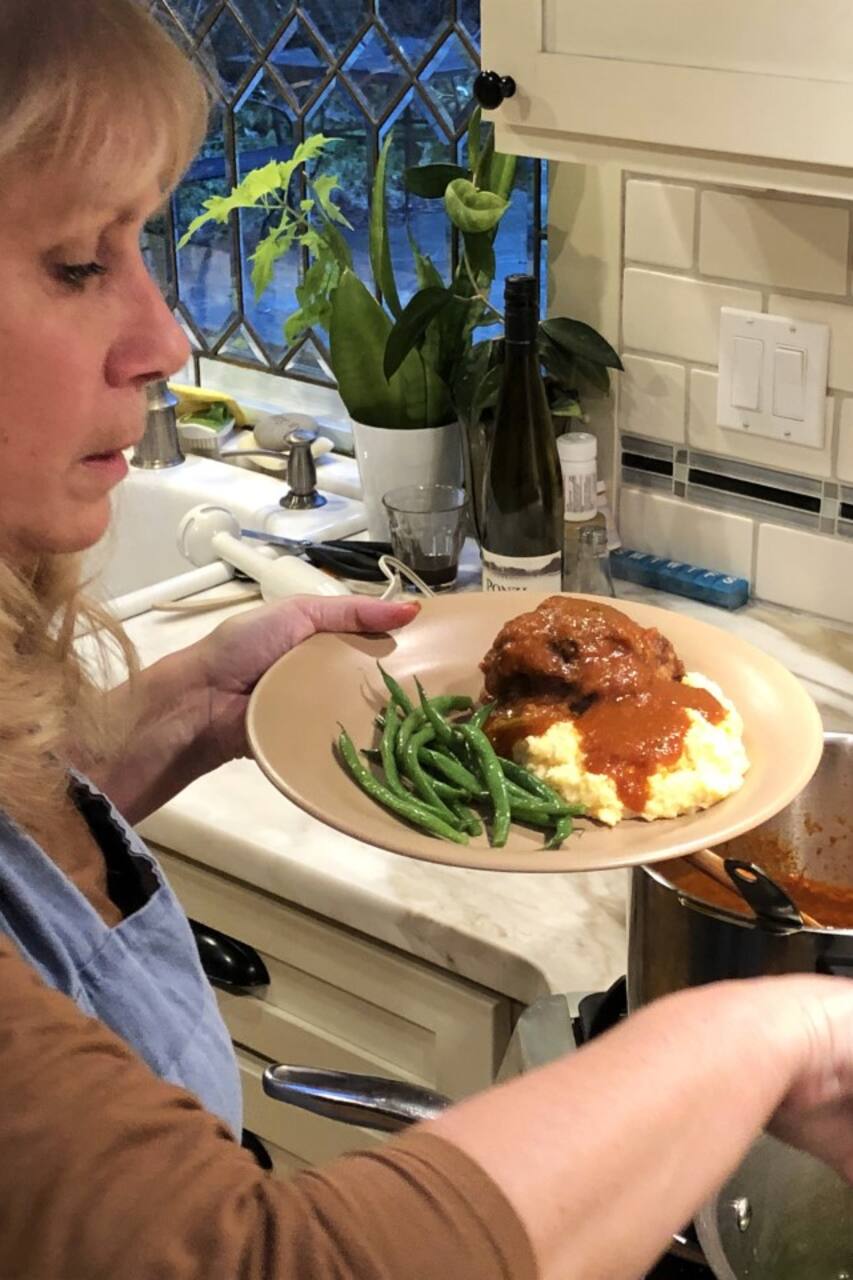 Italian Osso Buco-Using PressureCooker
Italian Osso Buco-Using PressureCooker

大体いつも満席!予約のとれない人気体験です。
I am a gourmet cook of 30+ years. I have had previous experience entertaining in the wine industry. I delight in bringing people together in the kitchen and at the table to enjoy fresh, delicious foods and spirited conversation. I use organic foods from my gardens a well as local venders.
Come to my table to feast on the classic Italian dish, Osso Buco, served over a bed of another classic Italian dish, Creamy Parmesan Polenta. Osso Buco is literally the "tail of the ox". It is cooked to fall off the bone perfection. The center bone is the coupe de grace, a mouthful of creamy bone marrow, which is also the secret to creating an explosively rich sauce that is unforgettable. You…
I will provide all the ingredients to make Osso Buco with Creamy Parmesan Polenta as well as vegetables. There will also be a light appetizer when you arrive to get us started. You will not go hungry!
Snacks and Other
All of the ingredients and pressure cookers are provided. . an appetizer will be provided to tide you over to dinner!