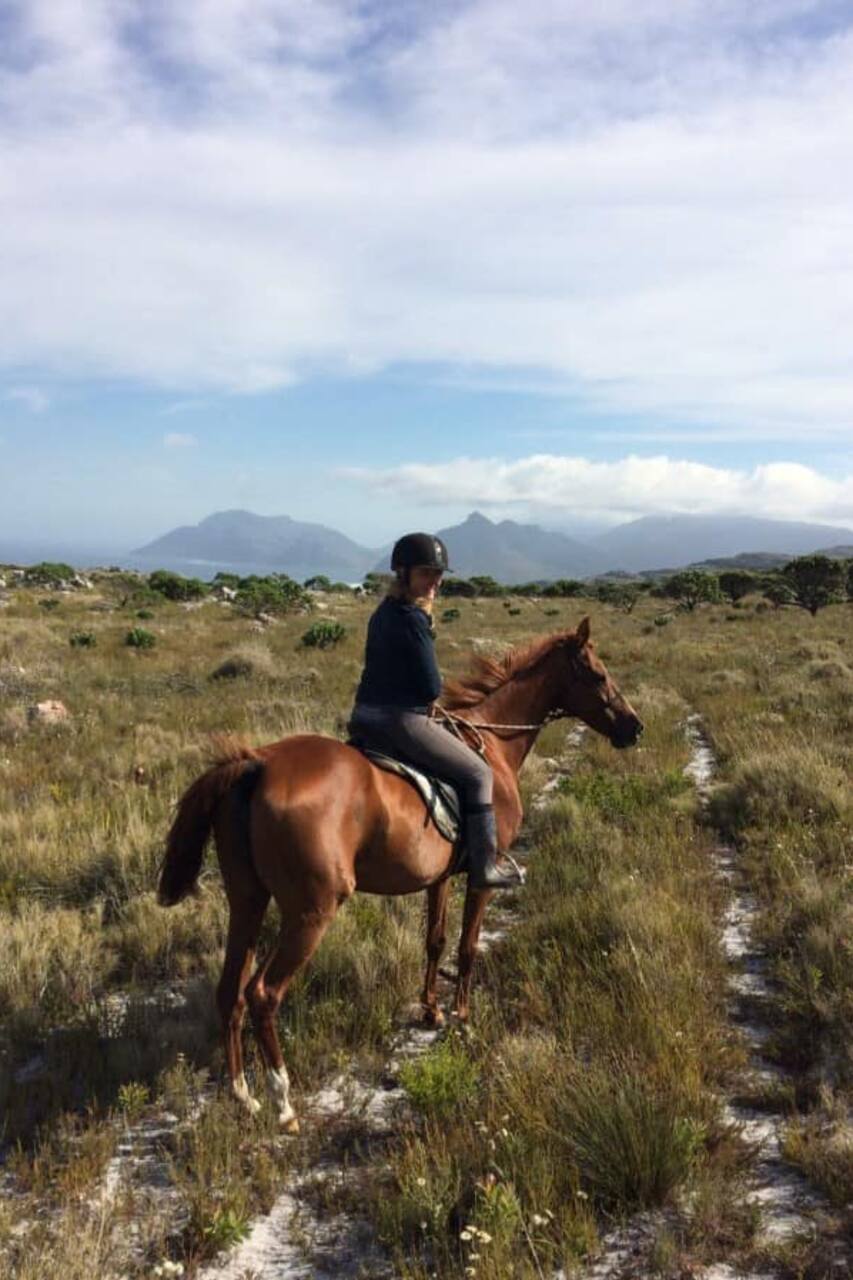 I've been a lover of horses for as long as I can remember, and have ridden for over 30 years. I competed in my younger years, however I now work with natural horsemanship principles that focus on building a strong relationship with the horse. I use positive reinforcement to train horses which results in a strong connection based on deep respect.
Experience the unique Cape fynbos on a special horse ride through the mountains of Scarborough. We will spend up to two hours exploring the amazing flora and rock formations of the area, enjoying the spectacular vistas the mountains provide. An experience of a lifetime! This experience is suitable for one person with any level of riding experience. We will tailor the ride to your ability, for…
All levels of experience are welcome - as the ride is one-on-one we will go at a pace you are comfortable.
Comfortable clothing to ride in - long pants, long socks, closed shoes. As it can be windy it is a good idea to bring a warm top, sunscreen is always advisable as we are spending time outdoors.