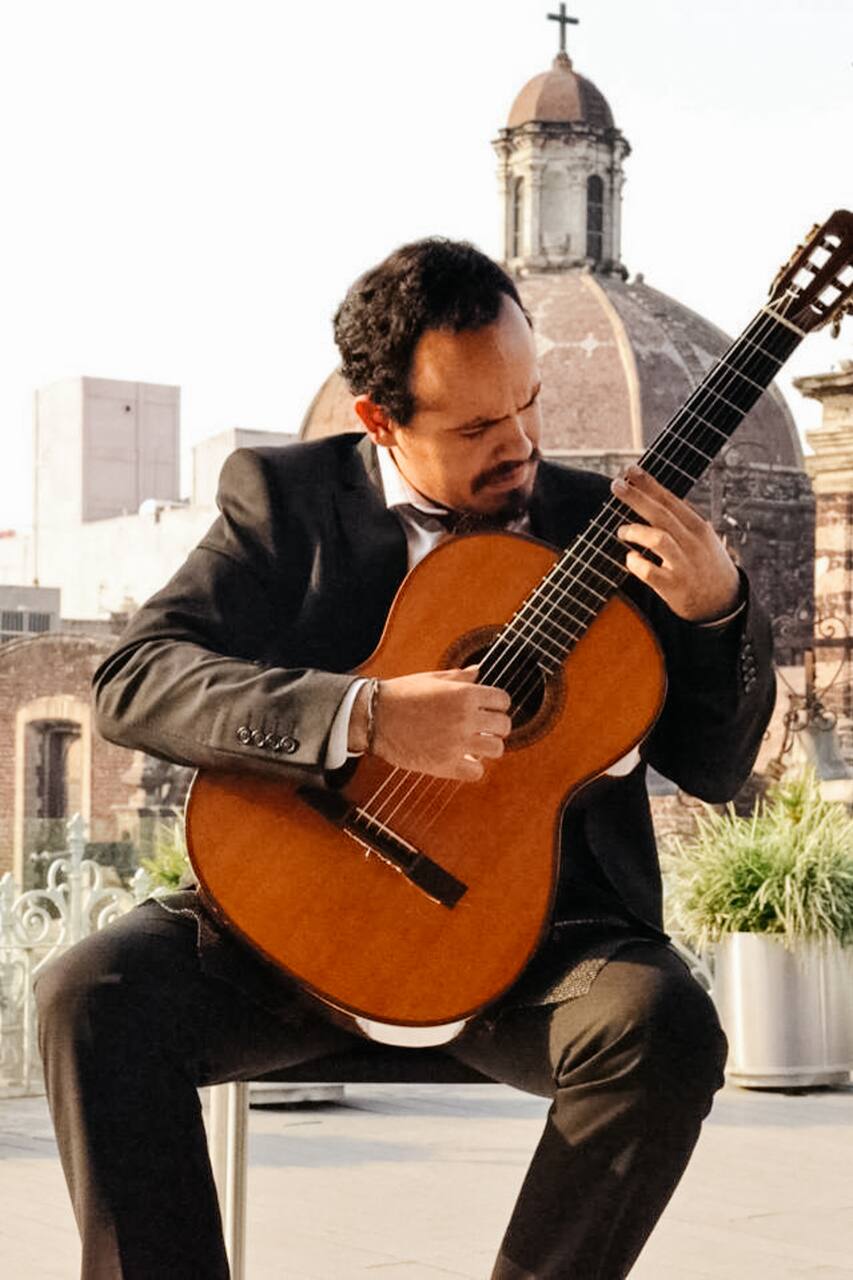 Felipe Fonseca is a Mexican guitarist that combines classical, contemporary and fingerstyle music in his concerts. His concerts offer an intimate and great interaction with the public. Every piece of music has a unique story and Felipe Fonseca brings it to life with his guitar. He graduated with the highest honors from the music faculty at Universidad Nacional Autónoma de México. He also…
We will meet at the location where the concert will take place, we will drink Mezcal (a traditional and historical drink) with some Mexican snacks. Then we will listen to the concert, the selection of pieces will include music from different epochs around the world. After the concert, we will have a chance to talk and share comments. It will be a great and unique experience.
The full experience is about 1 hour and a half long. It is strongly recommended to be on time so you can enjoy the most. We will also ask you to keep your cellphone off during the concert.