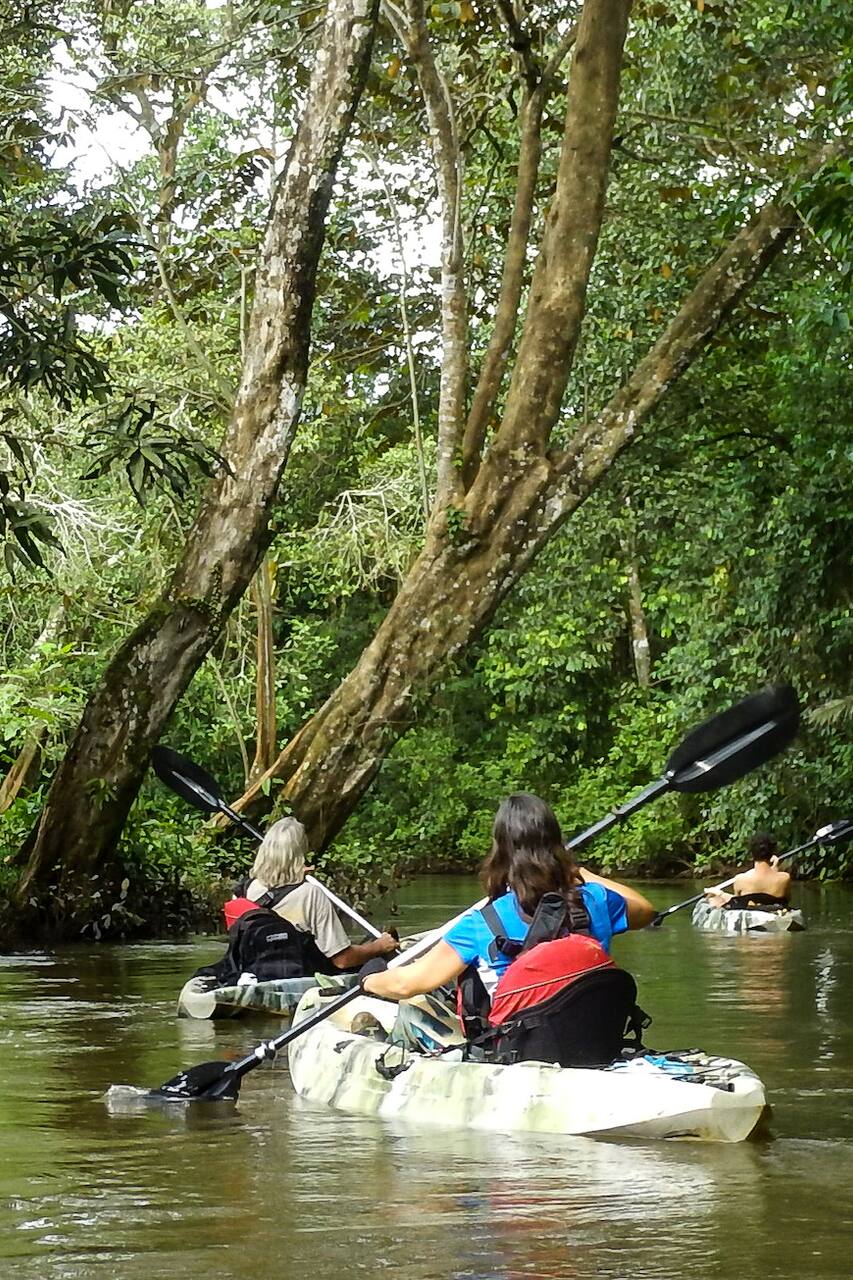 Ancient Water Trail Re-discovering
Ancient Water Trail Re-discovering
Includes:
食べ物、ドリンク、用具、移動送迎
It is 25 years that I live in the Osa Peninsula. I built from Scratches the First Adventure Lodge in the Osa and, 25 years ago, created and run the Corcovado Ring Adventure Trek, the first ever Adventure Tour here Around. I brought people along the Rivers and Mangrove canals of the Sierpe Terraba Wetland Complex, by Kayak and Boat, I brought Fishermen out in the pacific to catch big game, I…
Starting from Puerto Jimenez before dawn, we move by car, transporting our Guests and Kayaks to a Small Valley out of the main Roads and paths, at a point where an Ancient Water Trails, that we just reopened to the public use, starts running along farmlands and forested areas. After 10 km of this environment, the landscape changes, as the Trekkers enter in the biggest and more pristine Wetland of…
Tropical Treks, walking or kayaking, need a little more condition than the same activities done in a temperate latitude, so, be prepared top sweat a lot and bring with you enough water or sport drinks
Food
We prepare in our Restaurant the food we bring with us, respecting the orientation of the guests, and we add energy bars and
Drinks
we offer some fruit juice and bottled water for the trek
Transportation
all the transportation by Car or truck from our Base in Puerto Jimenez and back
Equipment
we supply the Kayaks, Life jackets, Paddles and Helmets, dry bags for sensible stuff.
Hat, Sunglasses, Bug reppellent, water Clothes and Shoes, special food and drinks, drybag, paddling gloves,