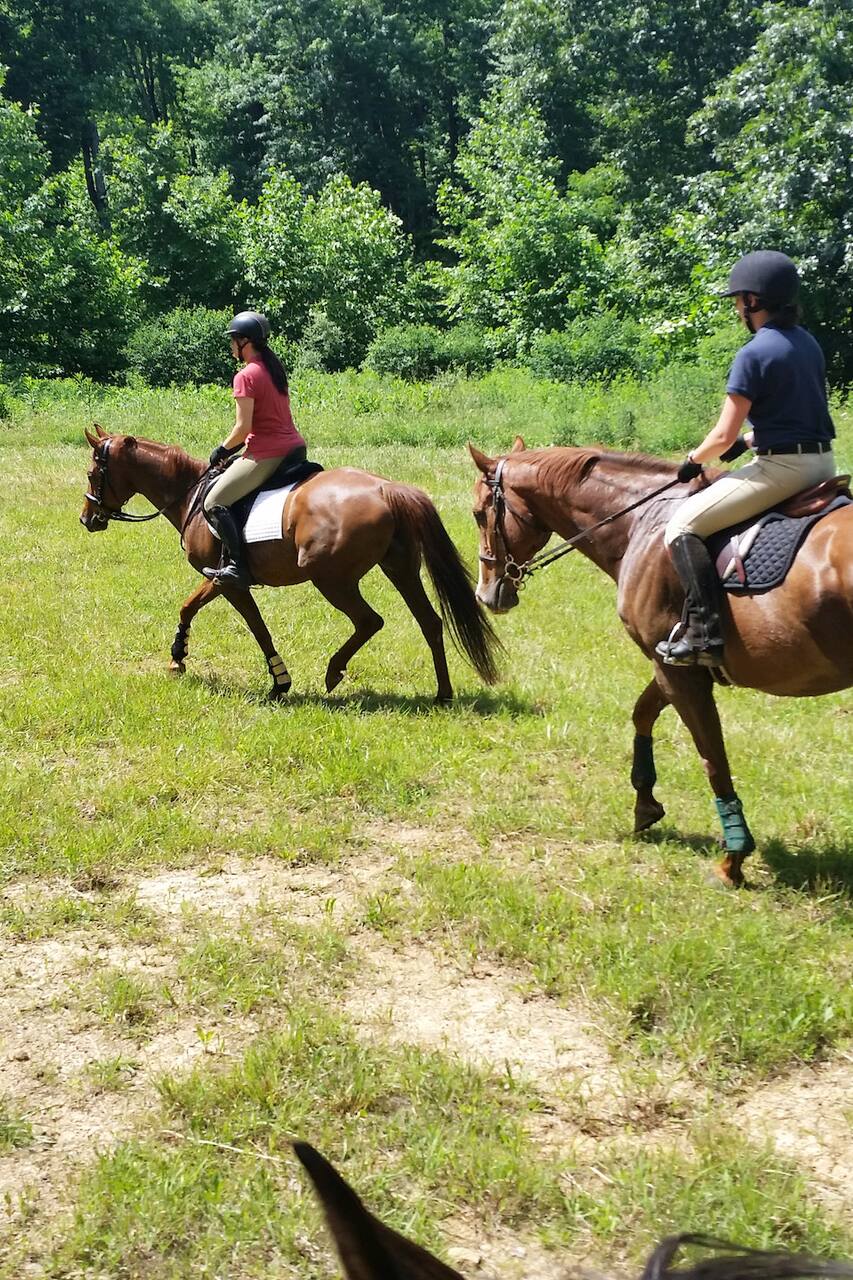 Horseback Riding Lesson and Walk About
Horseback Riding Lesson and Walk About
Owner/Founder of Calberry Farms. The guiding purpose is to give retiring race horses new lives. I've been working around horses for 22+ years and have been teaching horseback riding lessons for 8 years. I want to be able to give others access to the experience of horses so that they can enjoy their unique and noble presence.
Horseback riding walk abouts and trail rides. The ride will include instruction in the ring at the beginning and continue on to riding in the field over hilly terrain or possibly around the neighborhood. Riding instruction will include asking your horse to woah, go, and turn and well as maintaining a correct position. Riders will also learn how to change their position when going up and down hills…
Horses are quiet creatures by nature. Please come prepared to be respectful to them.