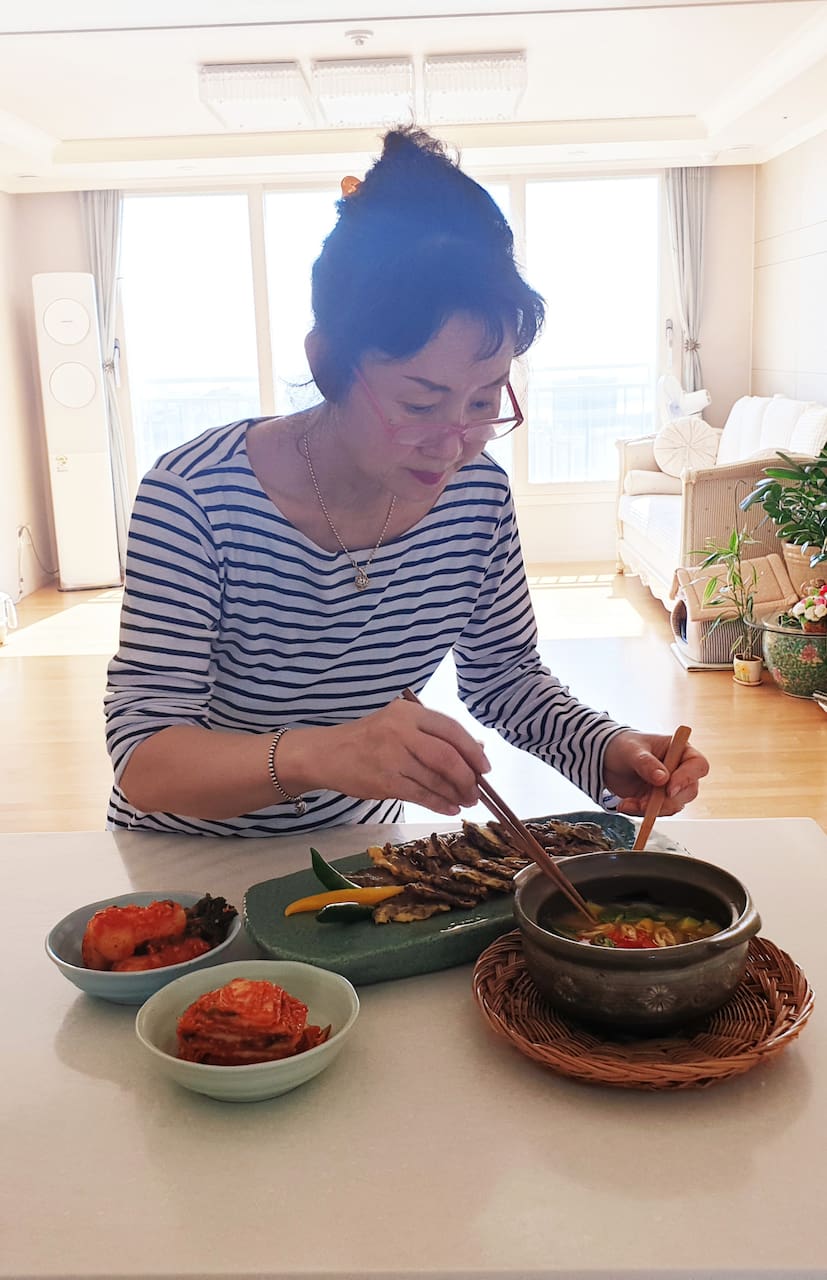 Healing time by eating Korean dishes!
Healing time by eating Korean dishes!
I have been interested in cooking since I was young. I graduated from a related major while having a lot of knowledge. I worked as nutritionist after married I have worked as teacher for children or in community centre. During traveling abroad, I enjoyed communicating with new people so that I want to give wonderful experience of Korean food to who visit KOREA.
I will explain how to go cooking class today. And we are going to make Korean traditional food of Doenjang stew (bean paste stew), Jap-chae(noodle), Bulgogi (meat), Seasonal Jeon. Host will do things about using fire. You cut, handle and season ingredients. You hava opportunities to make food directly. You are going to taste various Kimchi made of home that has never experienced before. After…
Please Let me know if you have allergic about special thing.