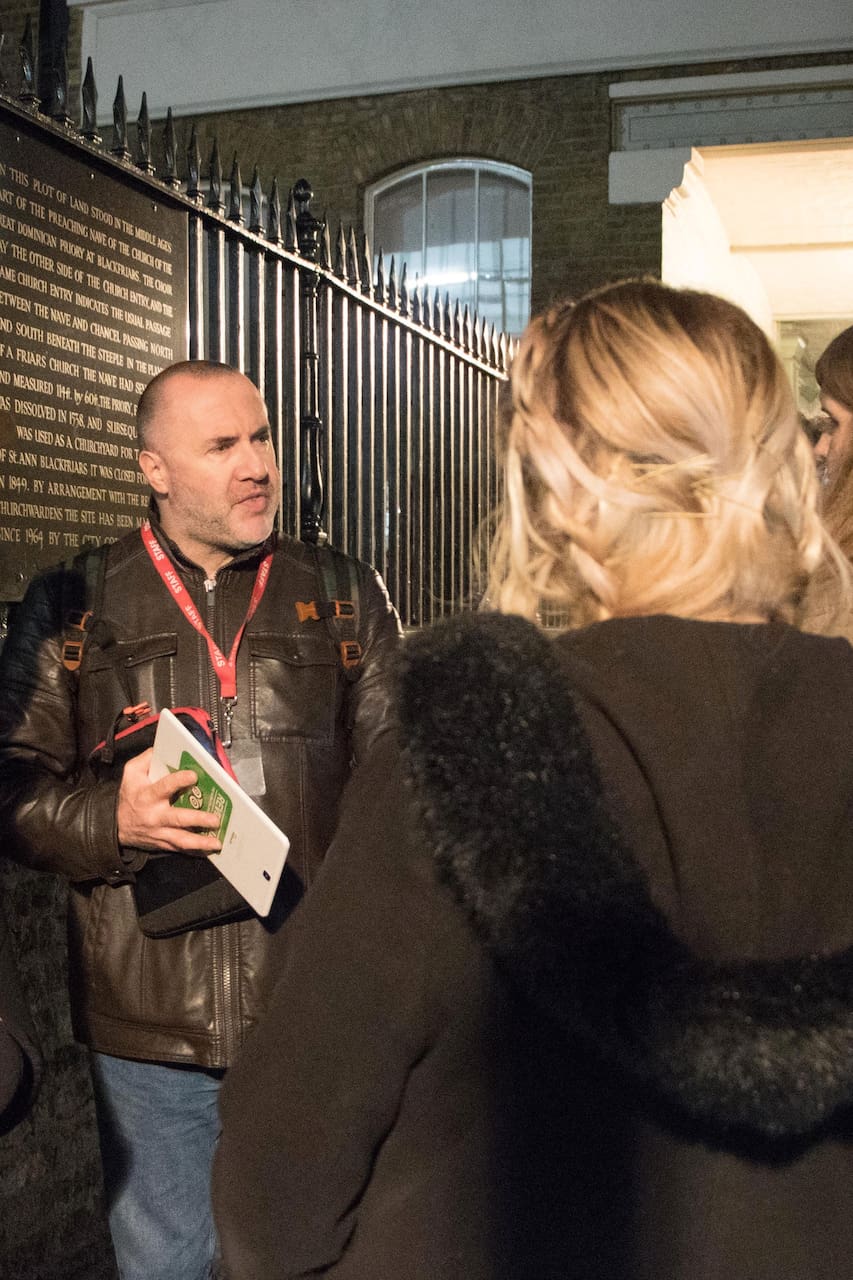 切り裂きジャック現場めぐり+フィッシュ&チップス体験
切り裂きジャック現場めぐり+フィッシュ&チップス体験

大体いつも満席!予約のとれない人気体験です。
I am a professional London Tour guide for past 20 years, i am a former Cocoa and coffee trader buying for some of the largest food manufacturers around the world. I am born and bread in London. I am a Ripperologist and have helped in the making of four TV documentaries on the Ripper. I am very friendly and engaging tour guide and like to involve my group in my experience.
Start with a sit down fish & chips meal in a restaurant which has links to the story of Jack the Ripper. After your meal you will walk five minutes away to meet your tour guide Paul outside Aldgate tube station. Then you will take part in the two hour guided walking tour. Visiting the relevant locations to the story and seeing old Victorian photographs and buildings that still exist. At the end…
Meal is 5.30pm or earlier in Happy Days restaurant 44 -46 Goulston street, London E1 7TP. Then a five minute walk away is Aldgate tube station EC3N 1AH where we start the tour at 7.00pm.
Food
Fish and chips sit down meal in Happy Days restaurant.
Equipment
Live tour guide with tablet display showing photographs.
Copy of your ticket for tour
Clothing for the weather.