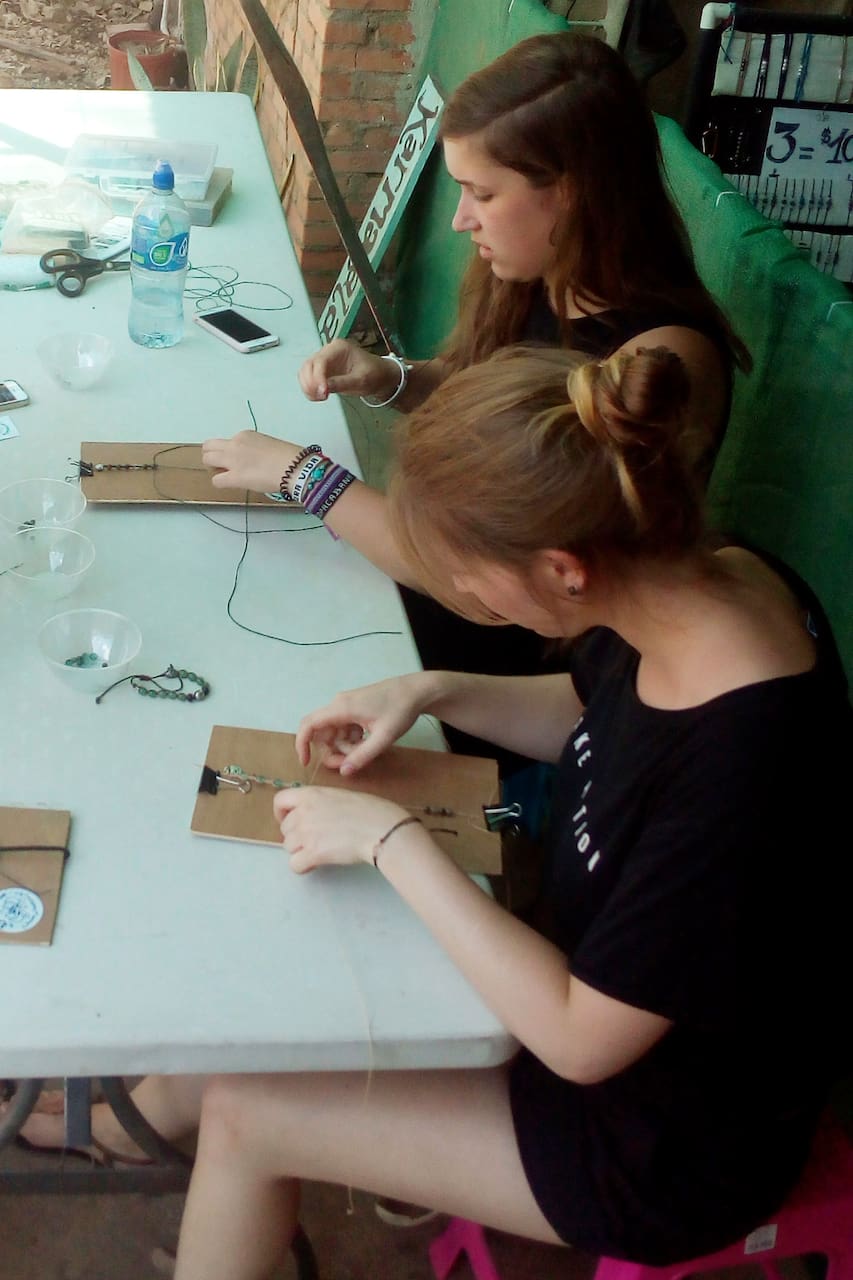 Healing Crystal bracelet tutorial
Healing Crystal bracelet tutorial
I can teach in English - Francais and Espanol. I have been earning a living designing and selling my own jewelry for the past 8 years and run workshops where I teach different techniques and designs. I love teaching in general (scuba diving- surf-poi dancing-languages-dreamcatcher making) and it was natural for me to start running workshops to share with others how to make jewelry for themselves…
Day and Time : the calendar is only a suggestion. Contact me to plan a day and time that works for you no extra charge. You will start by choosing the design you would like to follow keeping in mind that each design has its own pricing and time frame . Once we have agreed on design you will choose the material to personalize your creation. I have a lot of cord and thread colors, crystal…
I have a wonderful quiet mix Labrador who will be assisting during the workshop
Drinks
Fresh coconut to drink from Costa Rican style
Equipment
all material is provided for and you can purchase an extra kit if you wish to make another bracelet on your own later.
Bring eye glasses with you if you need some and sunscreen would be a good idea if you are plannis.
The other great thing about the workshop We will conduct the workshop from my little spot just one minute walk from the beach. I set up a large table on the outside protected from the sun and being true to wonderful Costa Rica you can expect seeing monkeys, squirrels, large iguanas while seating at the table creating . Once done, you can take a stroll on the beach and enjoy some of the best sunset you will ever see.
工芸教室
Healing Crystal bracelet tutorial