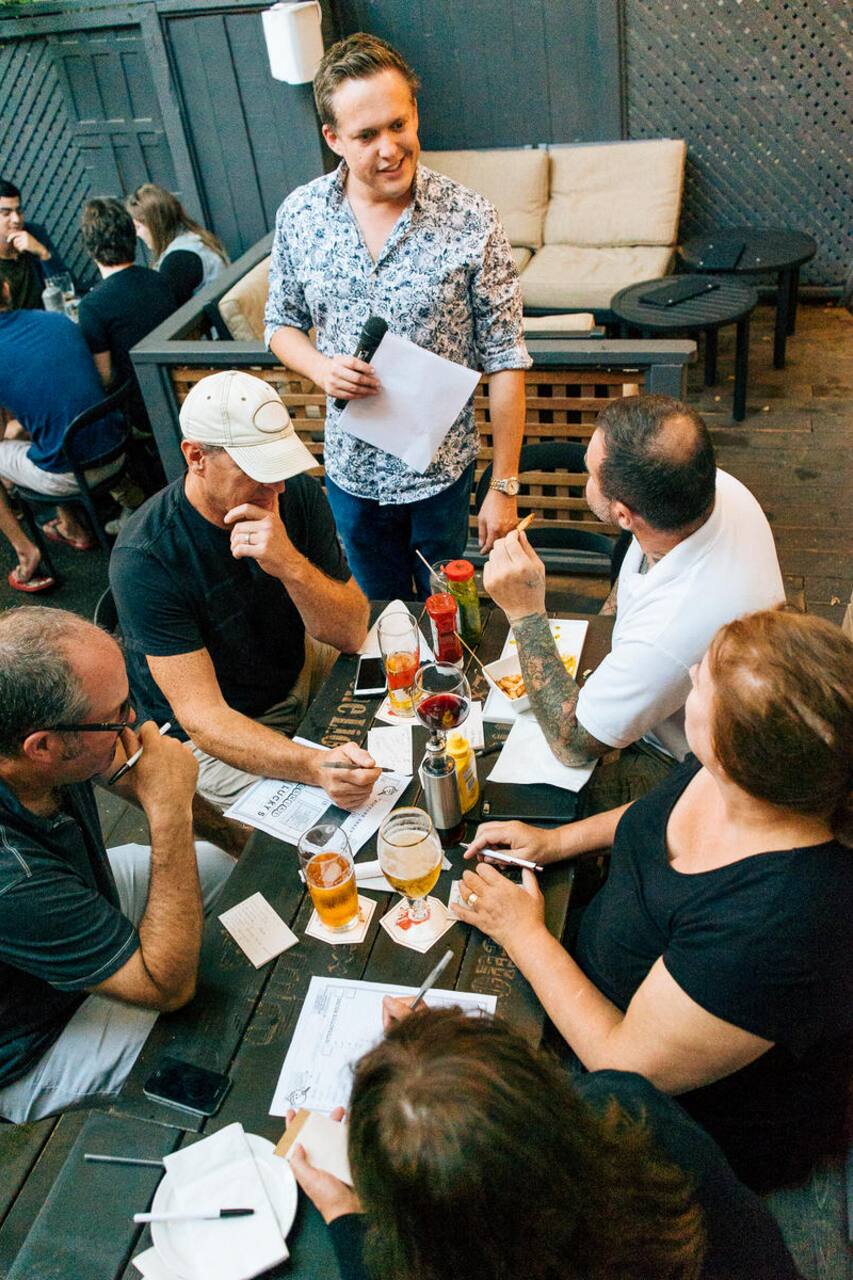 I've been hosting trivia nights for 8+ years, from my local pub to company events. I love to entertain and encourage teamwork in my events. Make new friends and learn some useless facts!
Join James for an evening of entertaining general knowledge trivia in Toronto! Form a team with fellow Airbnb guests and compete with our other teams of local Torontonians. Make some new friends and enjoy globally-friendly general knowledge, music and creative challenges at Toronto's #1 trivia night! ***Outdoor on the patio in summer!***
You must be of legal drinking age in Ontario, which is 19. All guests welcome, quiz experts and first-timers alike. Step-free access, though the toilets are downstairs.
Drinks
2 pints or soft drinks 2 pints of Lion Lager or any soft drink equivalent
Equipment
Pens and paper, materials