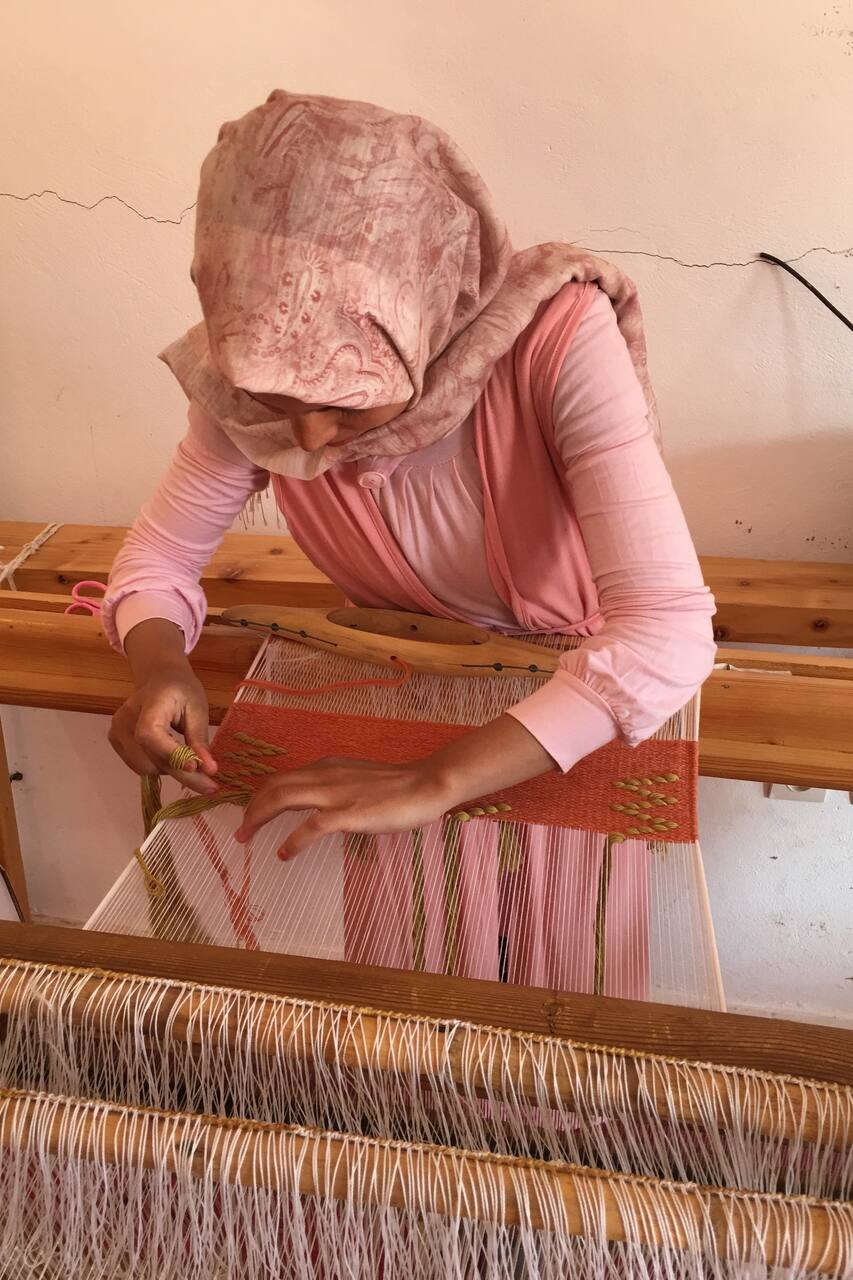 I have been with the Eve Branson Foundation (EBF) since its conception over 10 years ago and have hosted tours in the Atlas Mountains all that time. A Berber myself, I grew up in rural Morocco and know the region inside out. I am fluent in four languages; Modern Standard Arabic, Moroccan Berber, French and English. Working for Eve and the Eve Branson Foundation is the most important experience…
Eve Branson Foundationについて
The mission of the Eve Branson Foundation is to enrich the lives of people in the Atlas Mountains of Morocco, achieved through the provision of craft centres where young people can access training programmes to learn traditional skills of woodworking, tailoring, weaving & rug-making. The EBF supports additional community needs like building football grounds, wells, a crèche and dental clinics.
こちらは
社会貢献体験
です。参加費は全額、「Eve Branson Foundation」に寄付されます。
Moroccan Berber Craft & Cooking Day' - An immersive day spent in the High Atlas Mountains in the ancient Berber villages of Tansghart & Tamgounssi. Nestled in the High Atlas mountains, 1300 metres above sea level, these peaceful villages are hidden away from the regular tourist routes. 8.30am We will meet you with your car in Marrakech (please note we do not provide transport with this…
You will need a car for this experience! If you do not have your own car / driver, book our 'Hidden World of the Berbers Experience' instead, where we will do the driving for you!
Food
We provide water and lunch. Please advise any dietary requirements or if you require special assistance.
Sunscreen, warm scarf or top layer & suitable shoes for uneven ground.
A car is required for this experience!