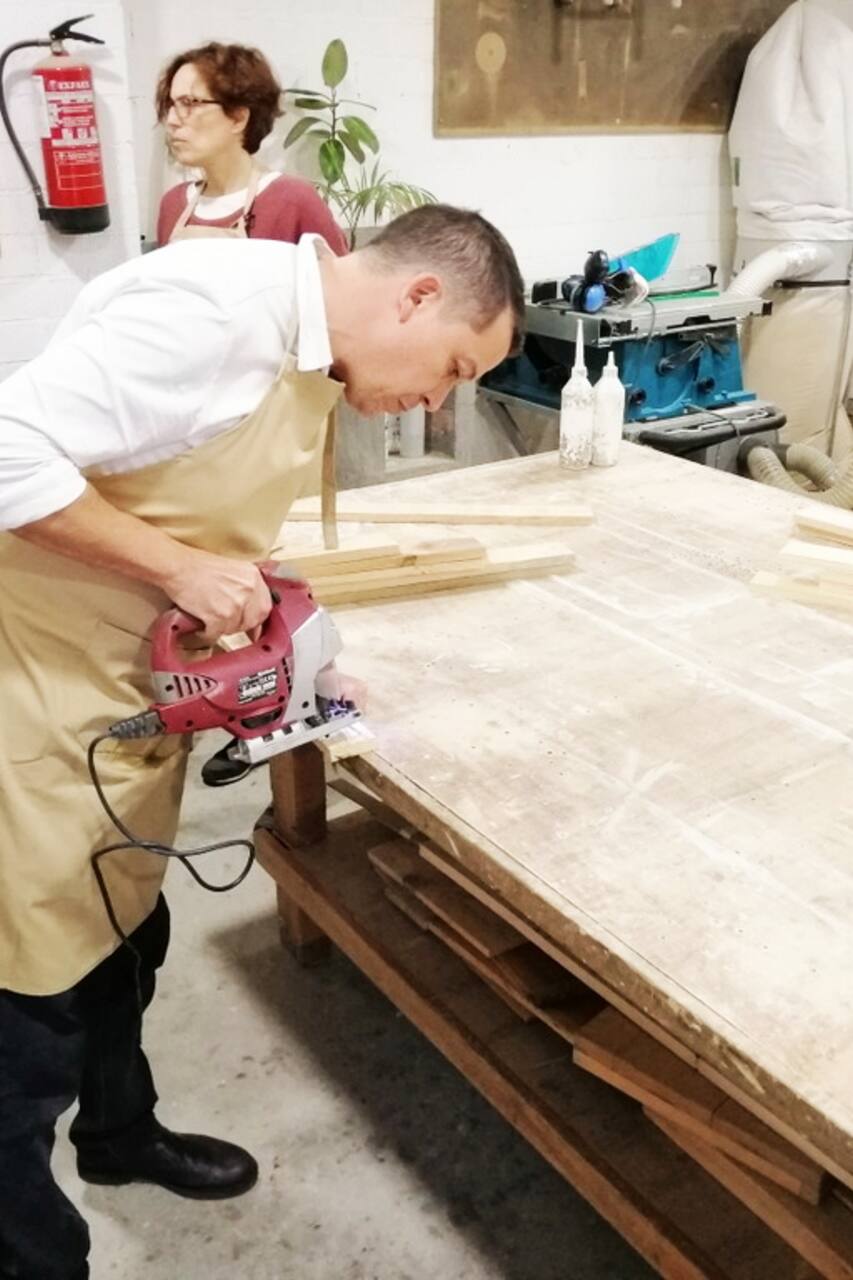 I'm Jordi, the founder of L'estoc, the only company that creates personalized and handmade furniture recycling the materials that works with people with intellectual disabilities. In our atelier, I enjoy coordinating our special team of carpenters, but the magic is they who do it, creating customized furniture adapted to their abilities. I'll show you how you can work with recycled wood to create…
L'estoc is a company that manufactures personalized and handmade furniture with criteria of circular economy, responsible consumption and that works with people with intellectual disabilities, contributing with values of responsibility and social impact. Where many only see old materials in disuse, we see an opportunity to transform them and create unique pieces.
こちらは
社会貢献体験
です。参加費は全額、「L'estoc」に寄付されます。
We will welcome you in the show-room of L'estoc, where you can see some of the furniture made by us right there. I will introduce you to Eva, who will first guide you on how to assemble a cute piggy bank made of recycled wood and then give you ideas and all the necessary materials to customize your piece, which you can take home.
Snacks
During the workshop we will take a short break and offer some snacks from a responsible consumer brand.