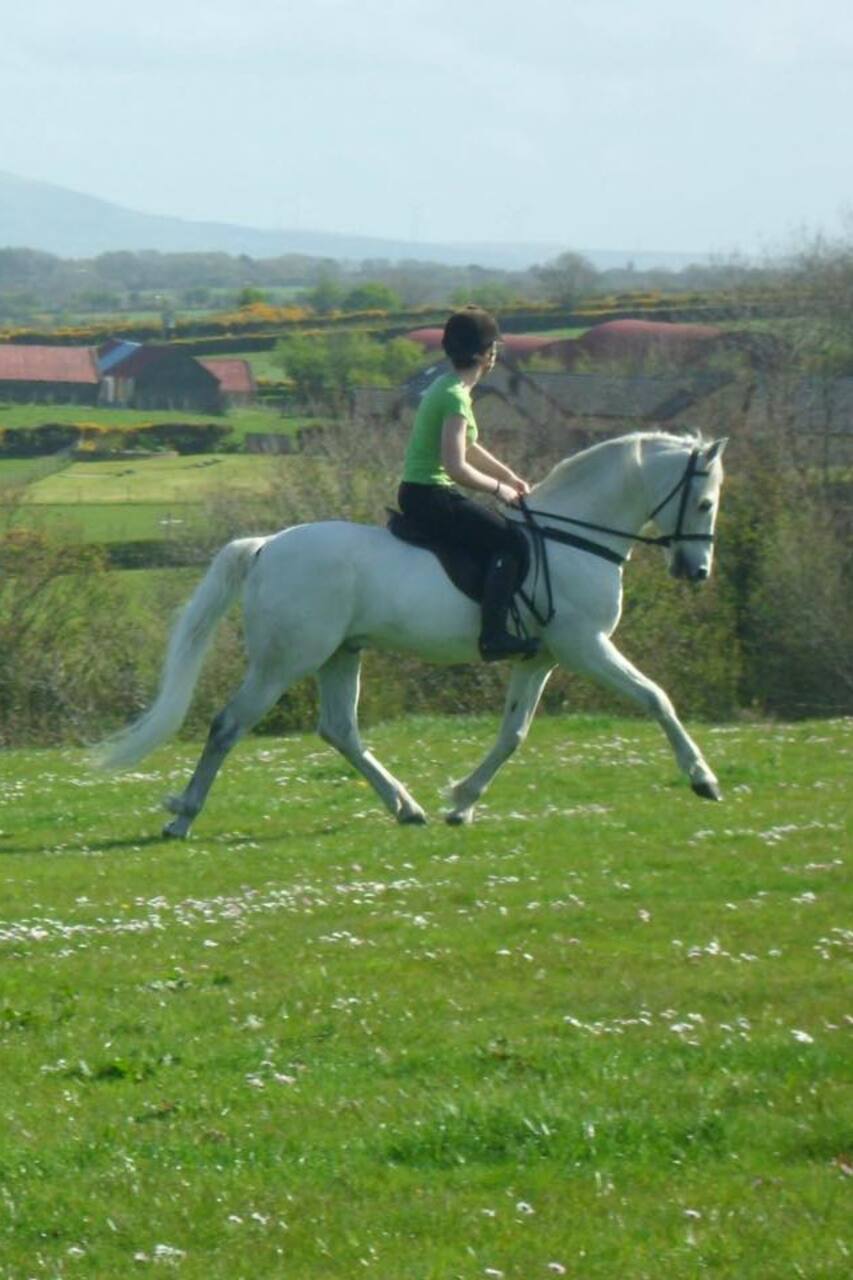 Horse experience Relaxing with horses
Horse experience Relaxing with horses

大体いつも満席!予約のとれない人気体験です。
My name is Patricia. I have been around horses all my life. I have a choice of suitable quiet and safe Irish Connemara ponies and Irish Coloured cobs ( most of which have been home bred on the farm). Kirsty and i work together to keep the Horses, sheep and pot bellied pigs happy and healthy on the farm. I am a qualified Horse riding Instructor and Kirsty has a degree in Horse Business Management…
You will be greeted at our stables by myself and Kirsty. You will be shown our kitchen/viewing area where we can introduce ourselves, have a cuppa and you can get a horse riding hat. We will introduce you to our horses and a visit to the yard stables. We will choose a horse to suit you and begin to groom and tack them up. You will be accompanied at all times and encouraged to relax and enjoy your…
If you have any questions or concerns about this experience please contact me. We want to know what you would most like to achieve from your time with us.
Equipment
Horse riding Safety Hat will be provided
Wear comfortable outdoor clothing. Stretchy/ roomy trousers. Dont wear your best clothes. You may get mucky or go home with a horsey aroma. Wear flat footwear with a small heel no more than 2cm or 1 inch.