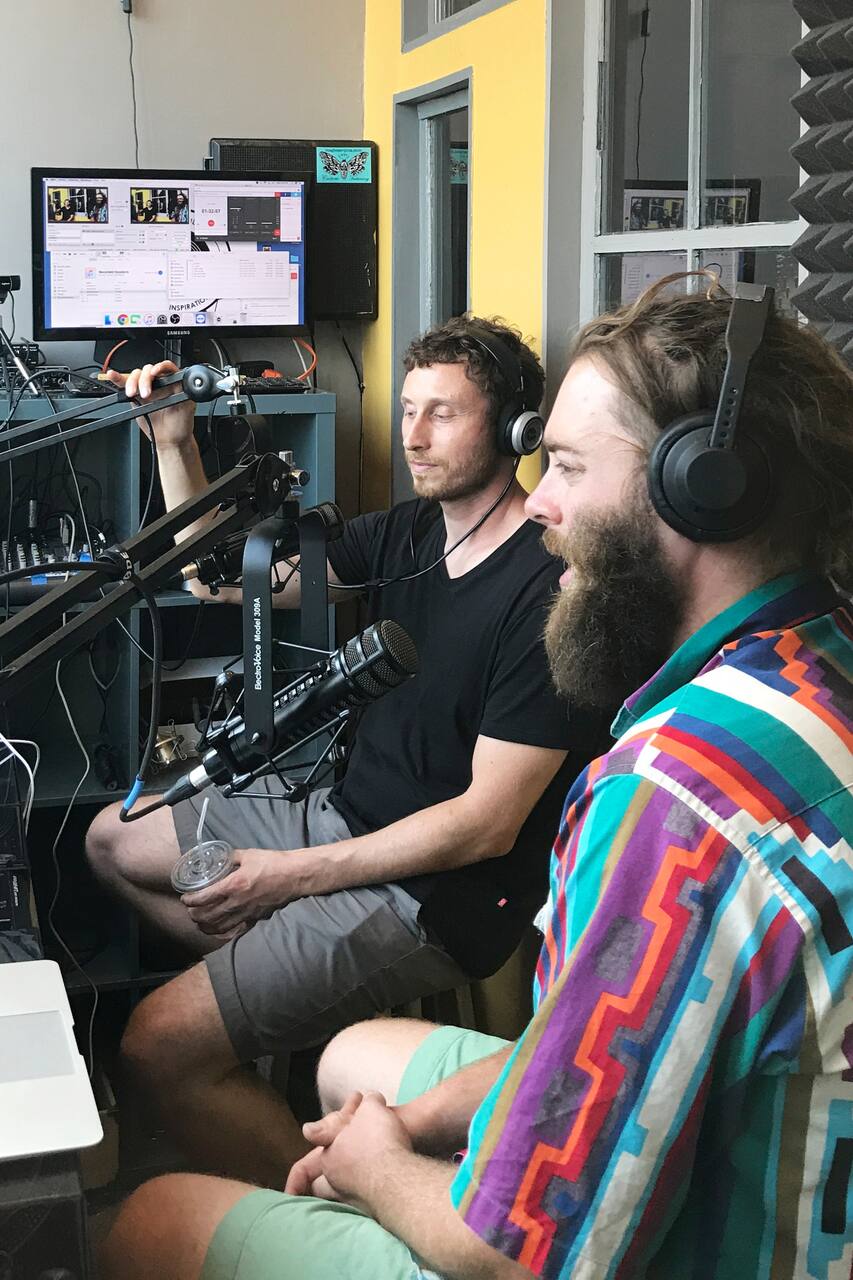 大体いつも満席!予約のとれない人気体験です。
I am the co-founder and program director of Maker Park Radio, a streaming community radio station in Staten Island, NY. I am a DJ and music producer, and have worked in the music business for 30+ years. I host four radio shows per month and train many DJs and Hosts on how to produce an engaging show. We have over 95 DJs and Hosts with shows ranging from topics like Urban Farming and Brewing, as…
We are a streaming radio station on Staten Island's north shore. We are a community building tool that uses music and arts based programming (no politics!) to bring people together. We provide an opportunity for artists in the area to get their work heard and their projects highlighted and help people looking to further their broadcasting career.
こちらは
社会貢献体験
です。参加費は全額、「Maker Park Radio」に寄付されます。
You will have a 45 minute training and practice session in the radio studio followed by a 2 hour hosted show hosted by you! You will also tour MakerPark and MakerSpace where the station is located. Makerspace is a STEM relates small business incubator and working space where members have access to large tools and classes in welding and carpentry, ceramic, 3D printing, etc. Bring music on a USB, or…
You are welcome to play any music you like. We have a no-politics rule, and do not allow hate speech or shows that promote a political party or religion. No prior experience is necessary.
Drinks
Let us know what you like, and we will do our best to accommodate!
USB with music files on it, records, CD's or a Laptop or iPad with music on it.