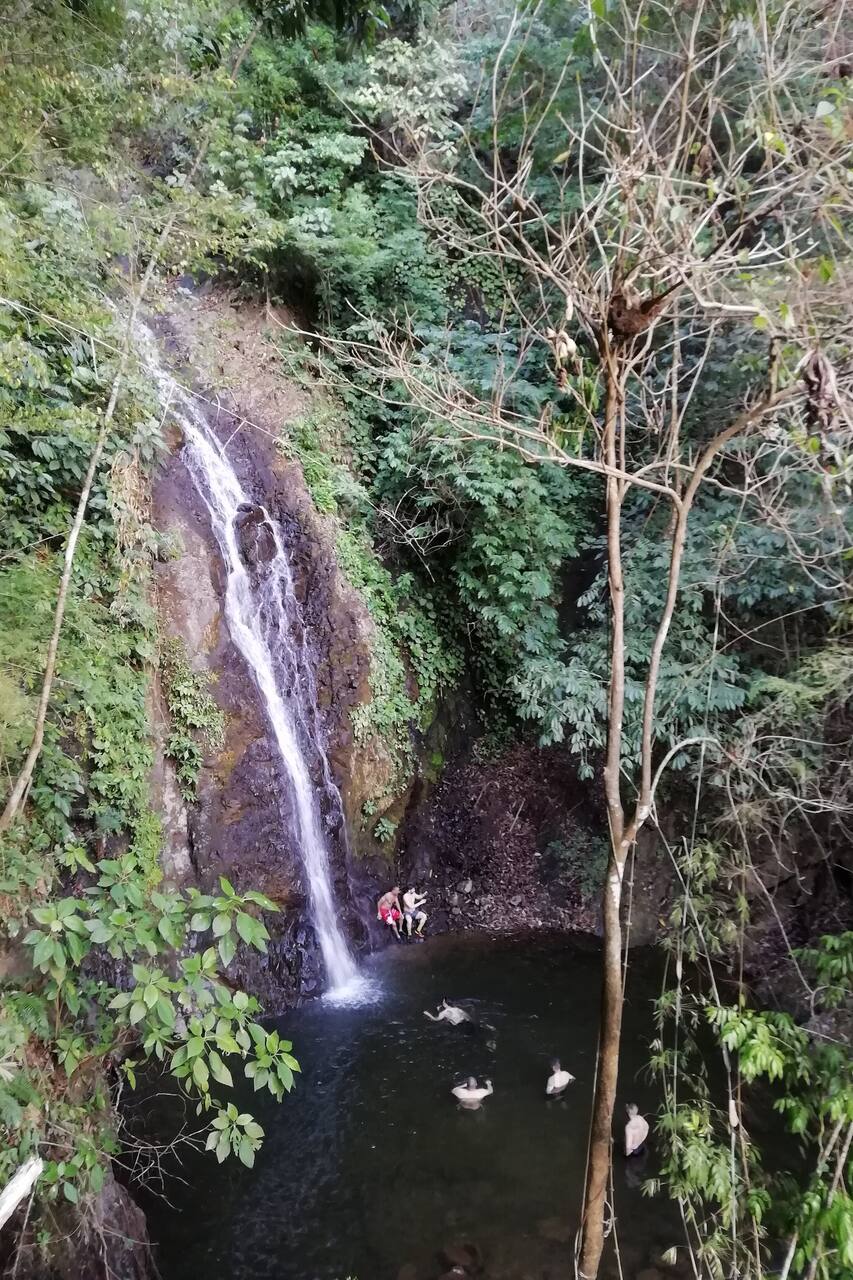 Jaco Waterfalls and Hiking Adventures
Jaco Waterfalls and Hiking Adventures
I am a local Costarican guide, a happy person. I am studying to be a professional Tour Guide in the university, I am a nature lover, I am certified on RCP, first aids and recently got the WFR license. I have hiked for 15 years, I Like to climb, be sorrounded by nature and jump from waterfalls. I like to show my country, explore and share the beauty of these places. Live the life you love!
We will drive 5min to the base of Jaco mountains, thats where we start a beautiful hiking for 45min, next to a river . You will see 7 waterfalls, and many natural pools for swimming. If you want to jump from them thats optional. If you want, we also can climb using ropes as rapel to get to the final and highest waterfall. There are 2 ways to go, depending on your skills and hiking level.
You can drive to the meeting point and park there, or take a taxi and get there. I will wait for you in the place.
Food
Fresh cold coconut water and a tropical exotic fruit
Hiking or running shoes (they will get wet)