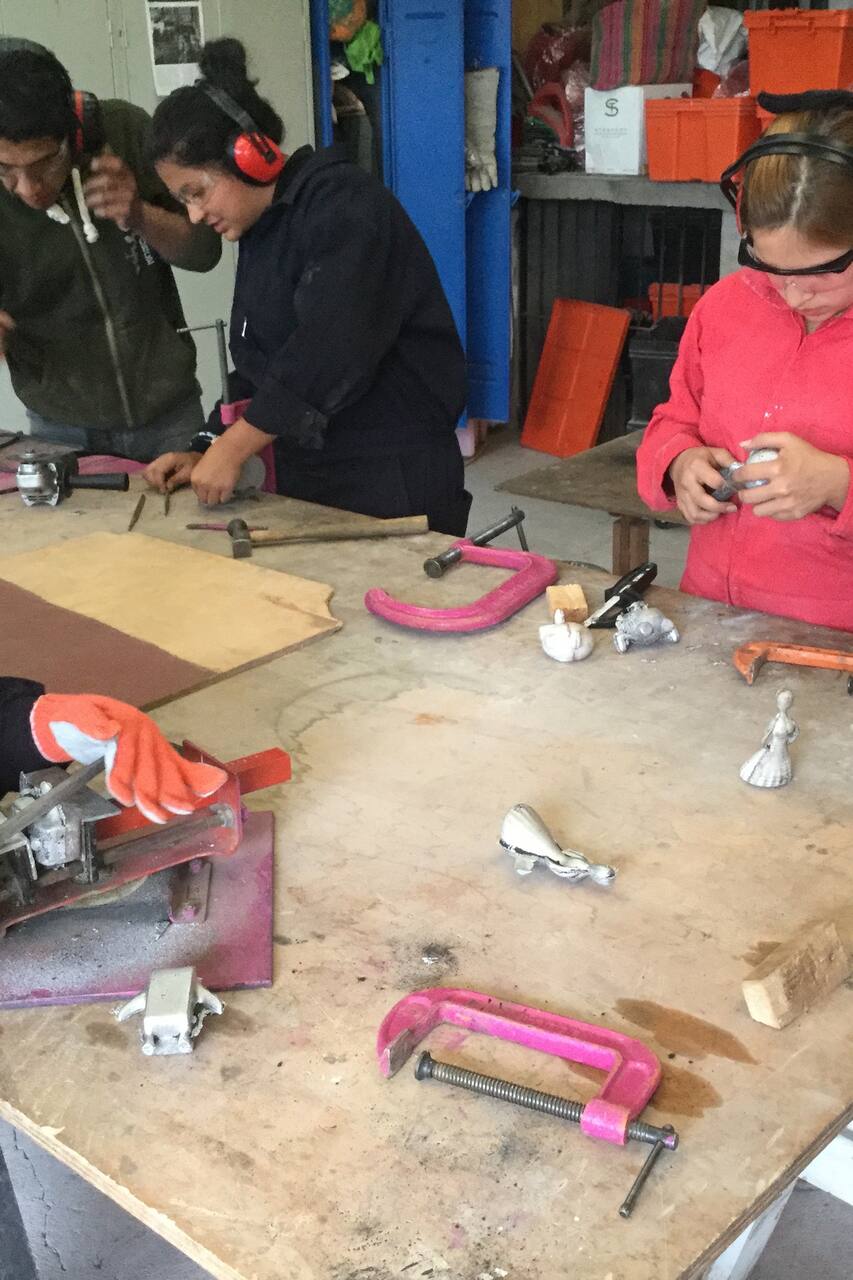 I'm Engineer and Architect with a lifetime passion in visual arts especially in sculpting in direct medias. Working in Wood, Stone, Bronce I have started a Bronce foundry 6 years ago. Recently we are moving to a new spot and we are going to start classes and workshops to fundraise our new site. I hope to get people passionate on different techniques as well different materials in order to lead to…
Anthill Casting on a Ranch. In this little casting event we will cast molten Aluminum into an Anthill, preferably uninhabited. (These would be otherwise terminated due to the ongoing farming) the participants can help preparing the molten Aluminium as well setting up Spouts and vents and one participant will have the experience to assist the pouring of liquid metal. All participants are encouraged…
With rainy conditions we will not be able to Perform due to the risk of water and molten metal, the course could be canceled on short notice. This courses are not available in Rainy season.
Snacks
We will offer some snacks and basic drinks. But on your special needs you might be responsible on your own.
Equipment
Equipment for aluminum casting including all materials as well Safety Glasses and gloves will be lend while casting.
Guests have to be dressed for outdoor activity. Long-Sleeved cloth and durable shoes or weather protection is a must.