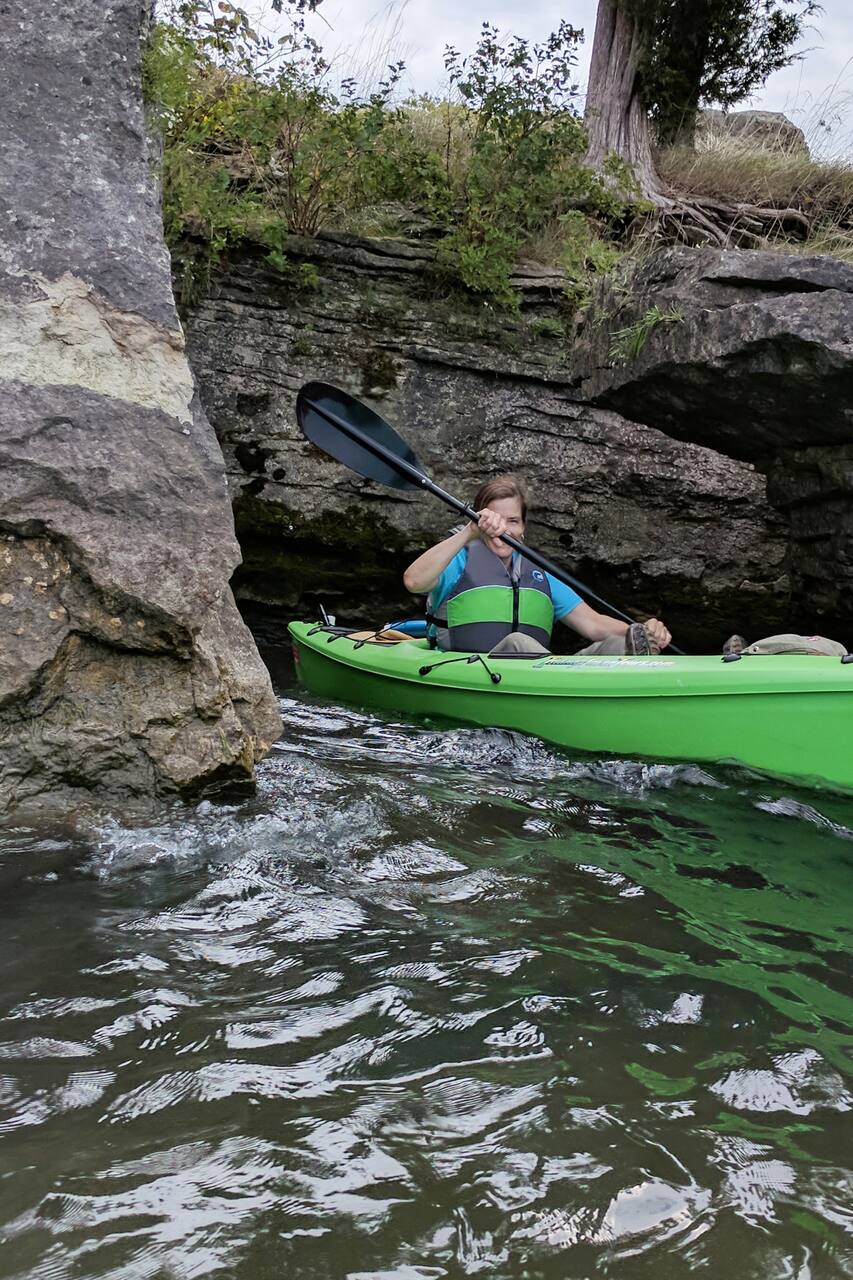 Island Adventours Island Treasure Tour
Island Adventours Island Treasure Tour
Full time Kelleys Island resident and nature enthusiast shares her love of the island through guided "eco tours". Former professional , now semi-retired on the Island, Dawn is an enthusiastic and knowledgeable tour guide. After 15 years on the island (4 full time) and 3 years in the business, she is confident she can provide your group with an amazing experience. She is also an ACA certified…
One of our most popular tours is the "Island Treasure Tour" Starts at the Kelleys Island State Park Kayak launch with a brief introduction and instruction on kayaking and water safety. Participants get fitted with a boat and life jacket and we launch into North Bay. As participants get comfortable on the water we will paddle around to the North shore and explore the Alvar State Preserve and…
You will get a little wet on any kayak trip. Bring layers of clothes or dry clothes to change into afterwards if you would like. Dress for the weather! All trips are weather permitting.
Equipment
Kayaks, paddles and life vests. I also carry rescue and safety and first aid equipment.
Dress for the activity and weather. Layers always work.
Sunscreen, sunglasses, bug spray.
boat shoes or shoes that can get wet