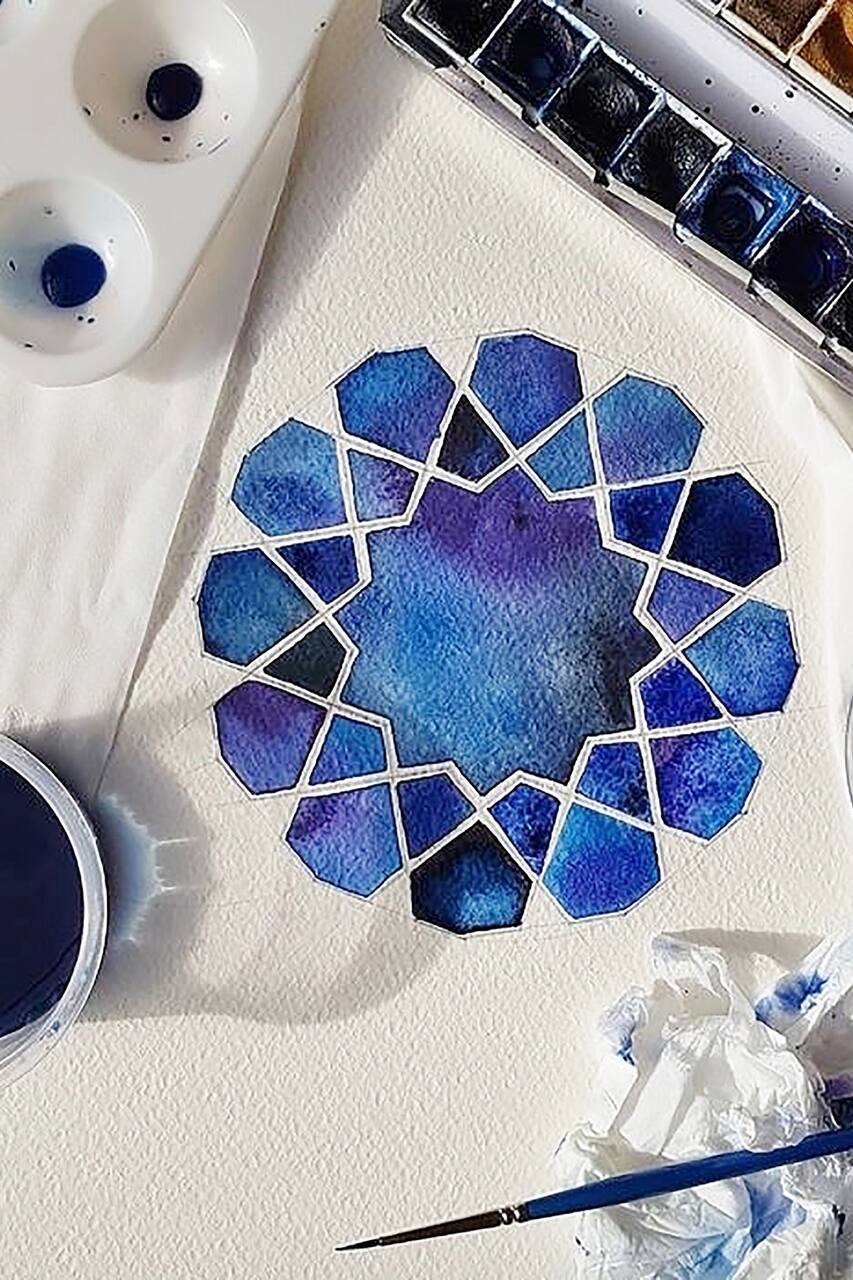 Islamic Geometry Workshop
Islamic Geometry Workshop
A budding artist & experienced educator, born and raised in London with a passion for Islamic Geometry. Using my 12 years teaching experience to bring the art of drawing Islamic Geometric patterns with a compass & ruler to a wider audience.
Take advantage of the melting pot that is London and discover more about the beautiful patterns you may have seen on your travels! Islamic Geometry combines the artistic with the mathematical and celebrates the rich cultural & intelectual heritage of the Islamic Lands. Constructing a pattern by hand, step by step using a compass and straight edge, is an entirely absorbing and satisfying art…
Snacks
Sweetmeats A selection of treats from the from the country whose patterns we will be celebrating.
Equipment
All resources Pencils, pens, compasses, rulers & papers to construct and gouache, watercolour paints, pencils and papers to add colour.