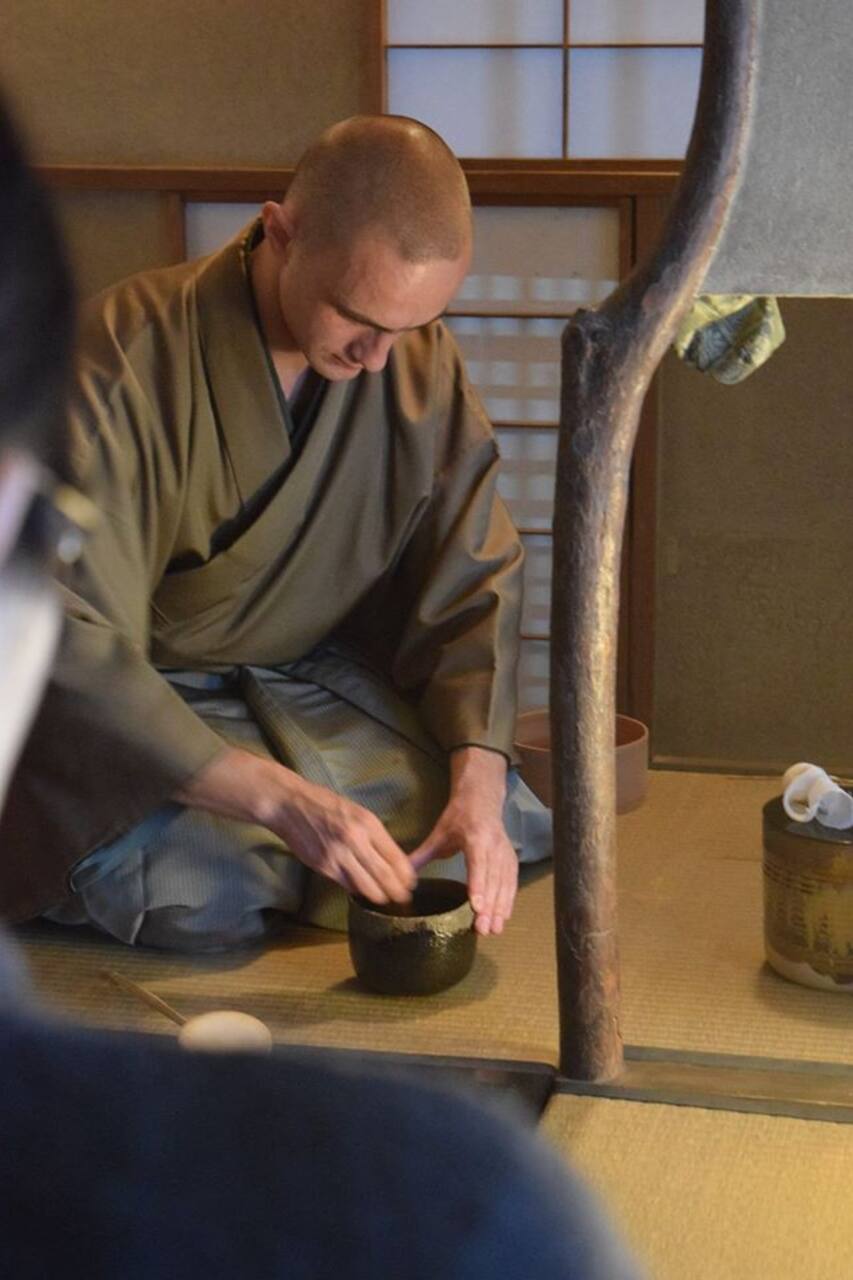 大体いつも満席!予約のとれない人気体験です。
After leading various tours in Japan for years, I now have the privilege of partnering with highly-trained tea masters who conduct formal tea ceremonies in ancient Kyoto. They have studied tea cultivation and craft their own organic teas. We start by visiting a tea seller and a tea-tasting game that was so popular 300 years ago that citizens started gambling on the ability to taste each tea! Then…
First we visit a traditional tea leaf merchant. He will explain where Japanese tea comes from, and how it is prepared as a commodity. Then you will take part in a tea-tasting game that dates back 300 years. Can you guess which cup of tea comes from which selection of tea leaves? This tasting was so popular in ancient times that people started gambling on their ability to guess the right tea, and…
Guests should be able to walk for 10 minutes at a time. This tour is for travelers who have a genuine interest in Japanese tea culture. It is not a party. We can stop for lunch between venues.
Drinks
Japanese traditional tea samples, along with sweets that are part of the ceremony. Tea master will loan you a hand fan.
a foldable umbrella in case of rain.
clean socks, as we may have to remove shoes and sit on traditional Japanese "tatami" mats
comfortable long trousers (loose fitting) to allow sitting on the floor. Shorts, Bermudas, short skirts are NOT appropriate.
Please do NOT wear shirts with product logos, sports team names, slogans, company names, etc. We want to preserve the aesthetics of the tea ceremony without having promotional names in view.
Simple, understated colors are preferred in your attire. Please leave luggage and large bags at your hotel.