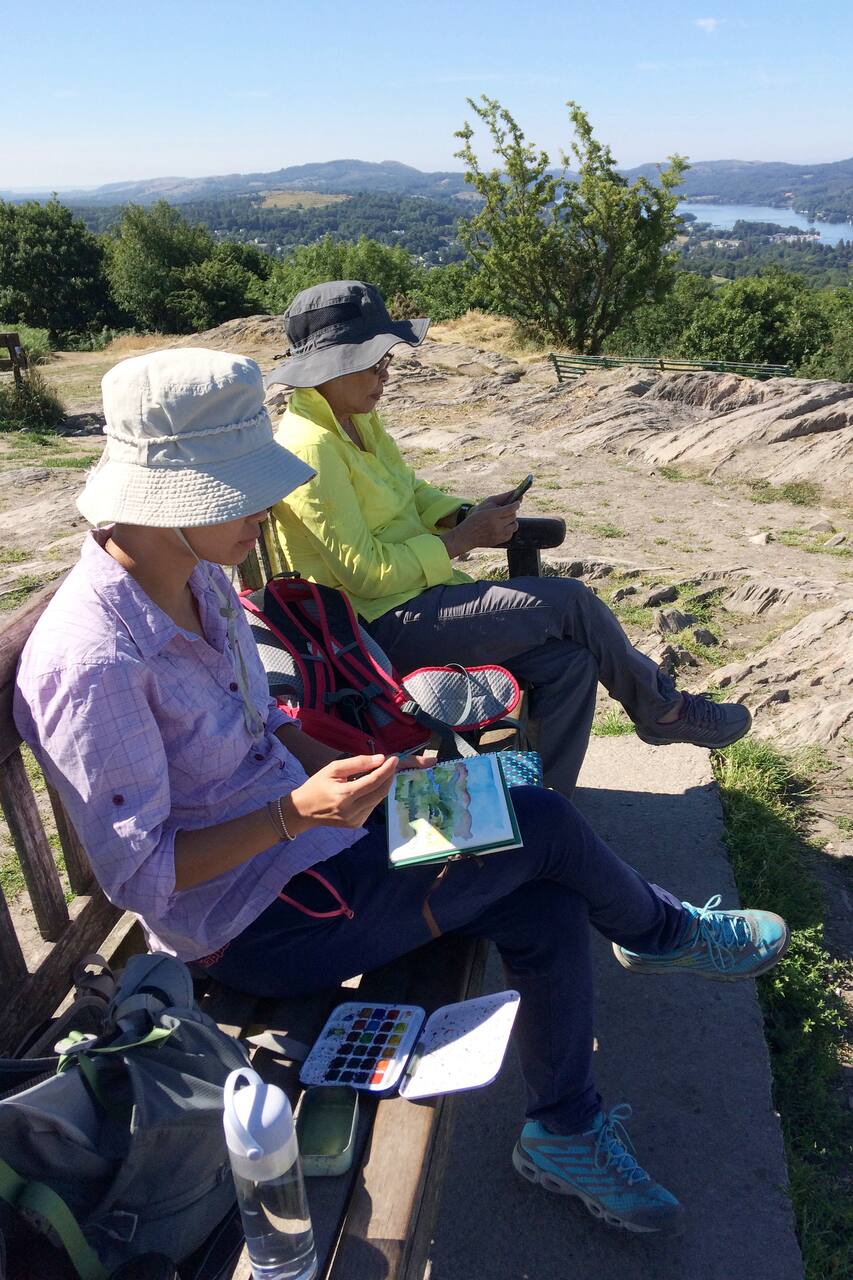 Pam's passion is for drawing on iPad. She is also a qualified adult education tutor with bags of experience helping you get creative, even when there's been a bit of a gap since you last held a paintbrush or pencil. You can find her drawings online using a variety of traditional and digital media. A sketchbook with her at all times, she owns The Little Studio, a quiet workspace where she can…
We meet in Windermere for a welcome talk at The Little Studio. We'll then walk uphill to the first location, the Orrest Head viewpoint, where we can sit and draw the distant panorama of mountains and England's largest lake. We then descent via a different path through Elleray Woods, reaching Windermere lake at Miller Ground with its waterfall and ancient ferry crossing. We make a second drawing…
Contact me to chat about dates, details or requirements for your Art Treat. Please arrange your experience at least a week in advance. We can arrange to meet at a location close to your accommodation.
Snacks
There will be a chance to stop for refreshments, but guests will need to buy these for themselves as they are not included.
Transportation
Do please get in touch if you don't have your own transport, or are staying somewhere more remote outside Windermere village.
Equipment
A basic sketchbook and drawing equipment can be provided at cost.
Keep an eye on the weather forecast and come with suitable clothing and footwear for walking.
In hot weather you might like to bring a bottle of drinking water. This is useful too if sketching using watercolour paints.
Bring your favourite artist's equipment and a sketchbook with good quality paper. Contact me if you need advice. A camera or smart phone is a useful way of recording the view.
Parking is limited in Windermere. Get in touch if staying somewhere more remote or you don't have transport as I may be able to advise.