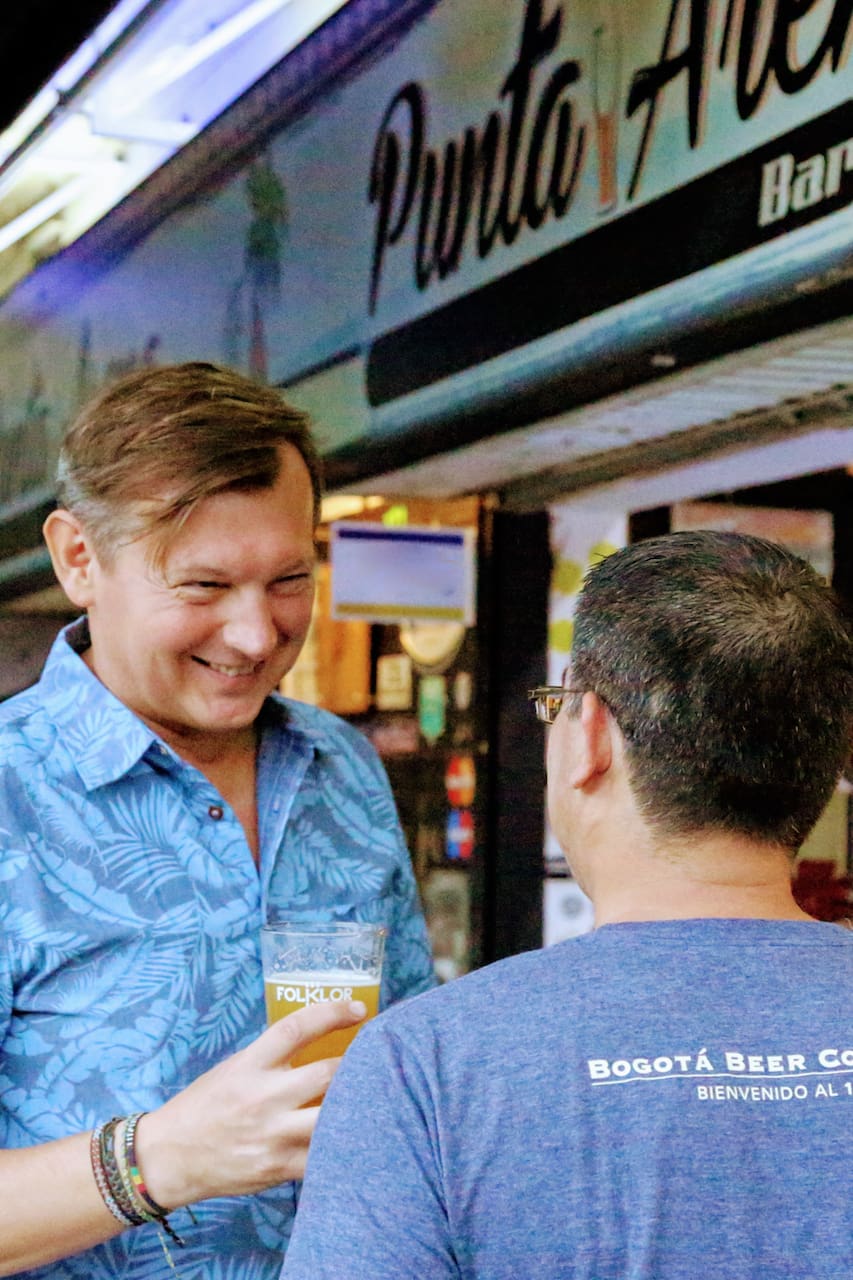 Hidden Gem Craft Beer Bar Tour
Hidden Gem Craft Beer Bar Tour
I'm a Russian living in Medellin, Colombia for almost 3 years with my wife and daughter. By day, we operate a sustainable retail brand producing products in Colombia. But my hobby and passion is everything craft beer related. My interest and palate was formed while living in Chicago and I've since experienced the craft beer revolution all over the world. I love chatting over a beer, sharing my…
This local beer scene adventure will lead us away from the usual tourist spots, allowing you to visit some delightful local craft beer bars & brewery, experiencing a range of great locally brewed & award winning craft beers. As a bonus along the way, you'll also be able to see three Colombian neighborhoods, Laureles, Conquistadores, and Estadio. Meeting spot: Starbucks in the heart of Laureles…
Bring some cash for extra beer and taxi.
Snacks
A light snack mid-way through the tour at Punta Arena.
Drinks
4 glasses of Colombian craft beer.
The tour is entirely on foot so remember to wear comfortable shoes for walking.
Extra cash for additional food or beverage purchases and or transportation after the tour.
Weather depending, a light jacket or sweatshirt (recommended for evening tours). The weather in Medellin is always spring like but evenings or rainy days can be cool and some of the stops have outdoor / covered patio seating.