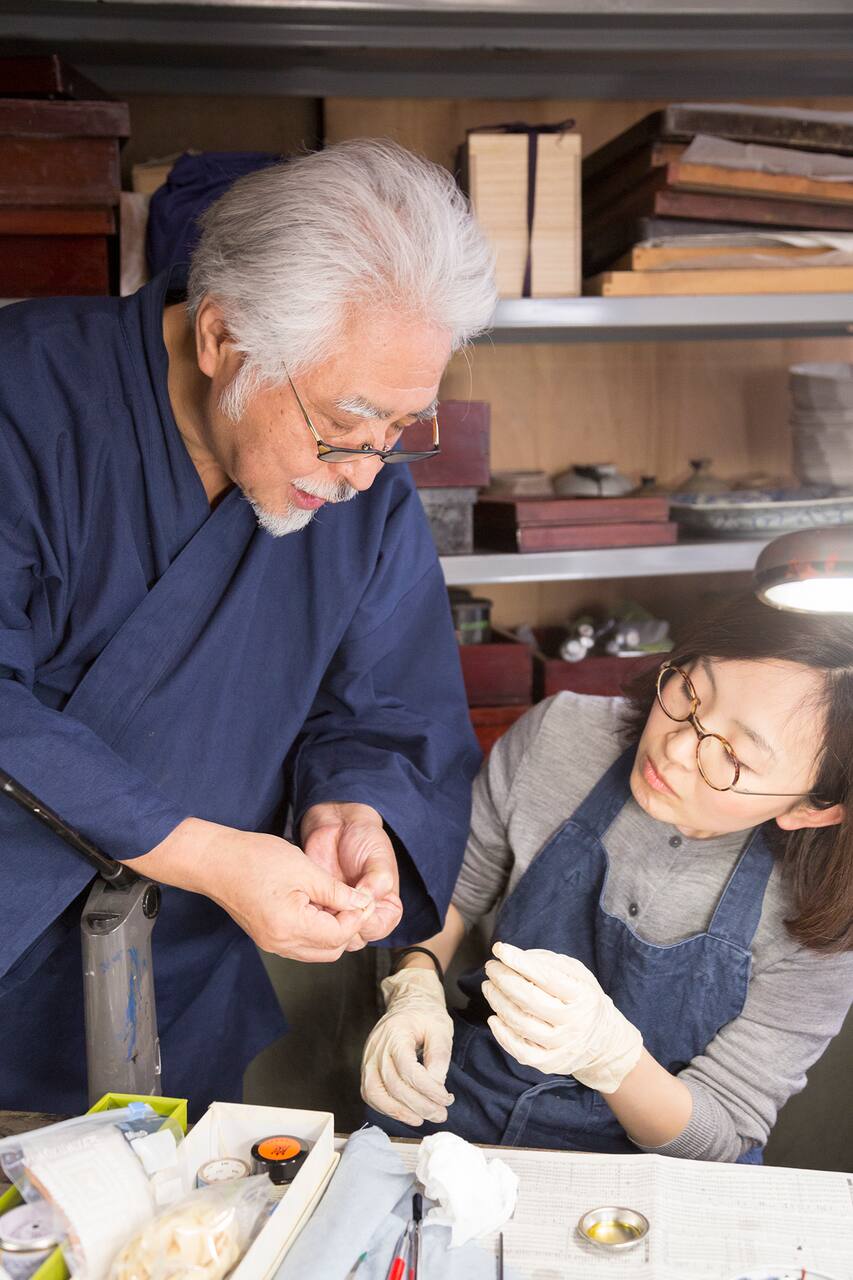 5つ星90件超え!絶賛の嵐の体験です。
I'm an award-winning artist who has been practicing the traditional Japanese craft of Kintsugi since 1972. My pieces have been exhibited in Paris and other international cities.
Learn the art of Kintsugi—repairing ceramics using lacquer dusted with precious metals. While it usually takes more than a month to finish a Kintsugi piece, I've developed this lesson so you can participate in this craft in one afternoon. With my guidance, you'll apply lacquer and 24-karat gold powder using the traditional techniques and methods. You'll leave with your own Kintsugi piece as a…
At the end of the session you'll be taking home your own Kintsugi ceramic cup, decorated with 24-karat gold. This is worth about 100 usd or 10,000 JPY.
Equipment
Kintsugi tools The ceramic cup on which you'll do the Kintsugi is yours to take home at the end.