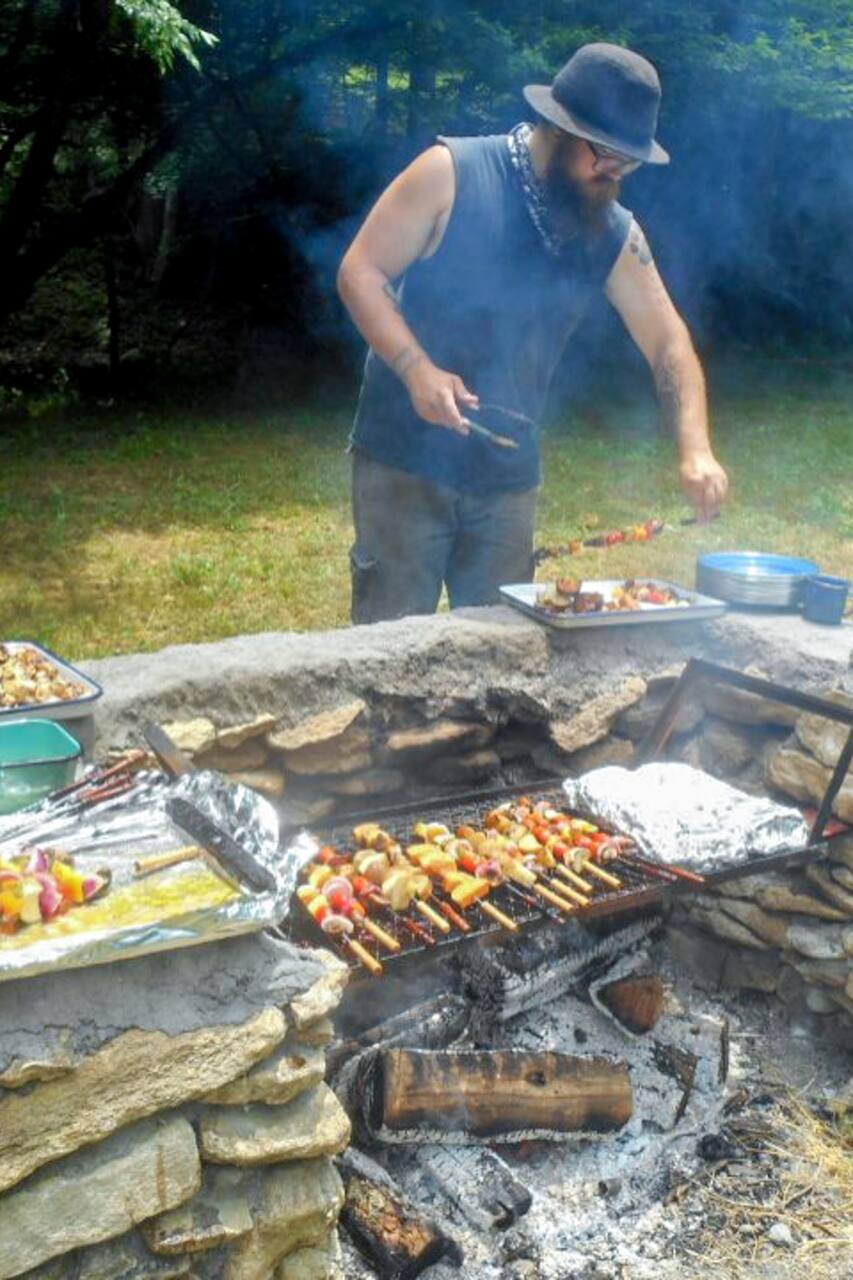 Horseback Cookout Lunch Ride
Horseback Cookout Lunch Ride
Includes:
食べ物、ドリンク、用具、移動送迎

大体いつも満席!予約のとれない人気体験です。
With the Campfire Lunch Ride I combine two of my greatest loves--horseback riding and cooking. I have ridden all my life, and have more than 40 years' experience in leading trail rides. And besides having owned a cafe and a food truck, I have years of cooking hearty meals over an open fire--there's nothing better than feasting outdoors by a wood fire!
Get ready to make lifetime memories! Start your Cookout Lunch Ride at my mountainside farm, Randall Glen. We'll match you up with a horse that's just right for you. Whether you've ridden all your life or never been on a horse, we have the mount for you! Some of your party more comfortable with horsepower than horses? They can join you at our outpost with our Campfire Cookout Hayride--the…
We go out whenever the weather is good. Weather in the mountains is changeable - a rainy night often turns into a beautiful morning. If you're worried about the weather, feel free to check with us.
Food
Wood fired steak & chicken skewers, fire roasted vegetables & potatoes, slaw, BBQ bread, fruit, toasted marshmallows
Drinks
Country lemonade and pure spring water from our mountain
Transportation
Horseback trail ride through beautiful countryside to our creekside outpost for your Cookout Lunch
Equipment
Randall Glen stainless sports bottle for you to keep, filled with pure spring water from our mountain
Outdoor clothing and sturdy shoes. Hat and sunglasses if desired.
Don't forget your camera!