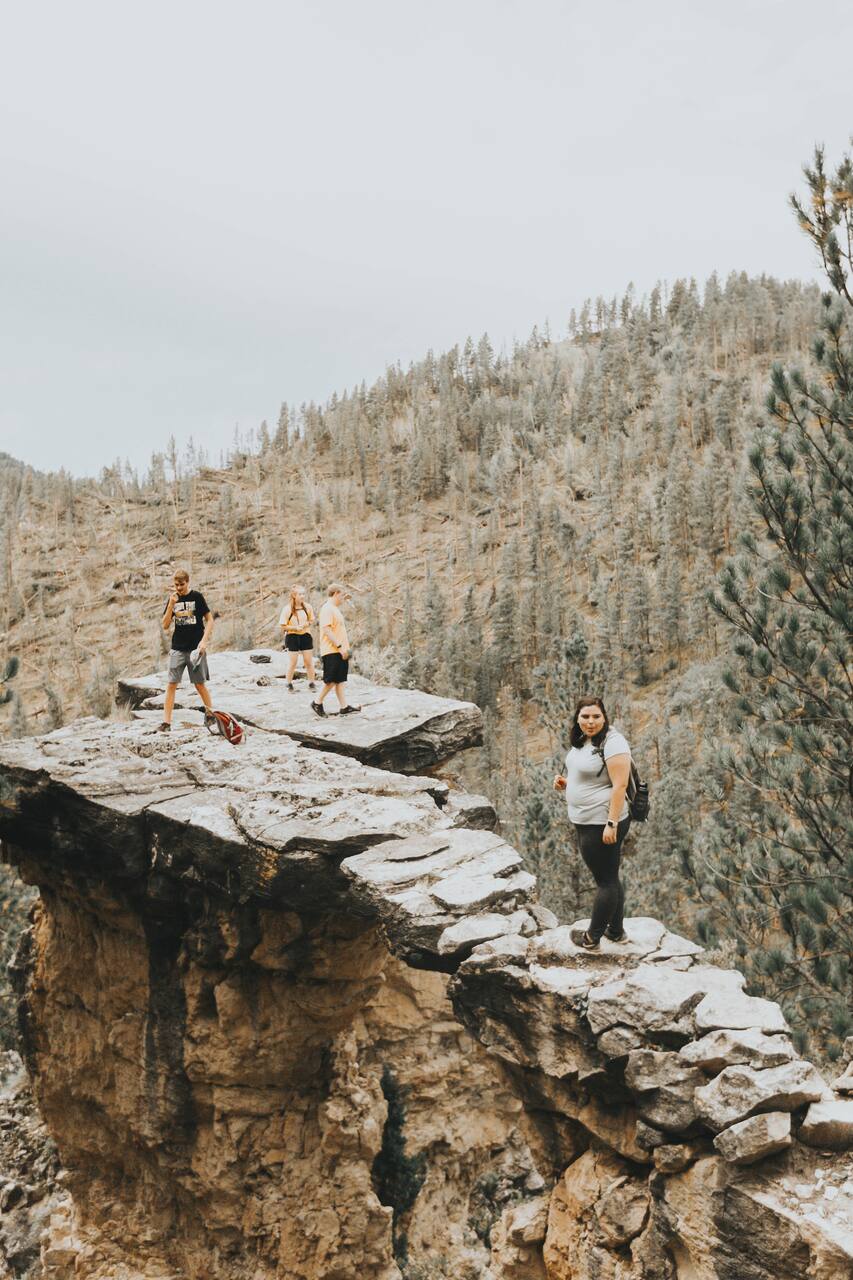 Hike an "off the beaten path" trail!
Hike an "off the beaten path" trail!
I have lived in Spearfish for nearly two years! I attend the local college where I study education and also engage in many leadership opportunities on campus! I find myself hiking a lot in the fall, spring, and summer. I have hiked many places in South Dakota and have found that the Spearfish area is arguably the most beautiful area to hike. Through my hiking experiences with friends, family, and…
Guests will be taken on two hikes. The first hike will lead to what locals refer to as "the arches." The Arches are incredibly difficult to find. On this hike, guests will hike a strenuous 2.5-mile roundtrip hike. The last .5 mile hike is a very steep incline where footing is extremely loose. Once we have reached the arches, you may climb on top of them to get an incredible view of Iron Creek and…
fannypack/hikingpack/backpack
I will guide you and your group on two hikes. I have explained the variety of hikes and where they lead to previously. Each hike leads to a picture-perfect scene for you and your friends/family to enjoy!
ガイド付きハイキング
Hike an "off the beaten path" trail!
新着の体験