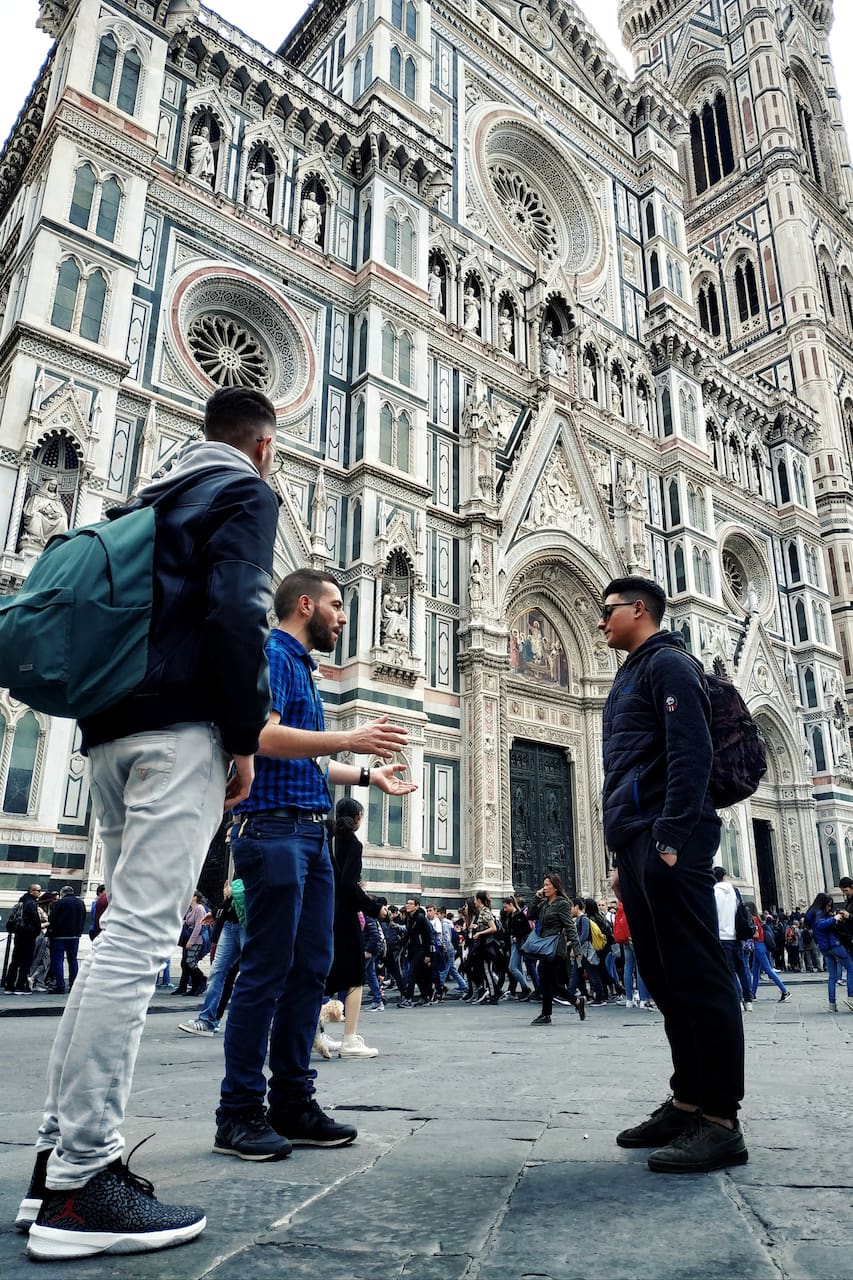 予約はお早めに。 完売続出の体験です。
Ciao, my name is Andrea. I work since 2012 for Palazzo Medici Riccardi Museum. I am an official tour guide licensed in Florence. I truly feel like an ambassador of this city's immense cultural heritage. I love what I do because culture unites people.
Andrea's Tour in Firenze is a historic walk. We will start from the church of Santa Croce and go towards the Brunelleschi's Dome. I will guide you through understanding how Firenze dominated the world in the past centuries and enchanted it with its art and crafts. You will learn about its past through the fascinating biographies of its great citizens: Leonardo Da Vinci, Michelangelo, Dante, and…
My tour at 8pm is the best in order to avoid the crowd & buildings looks amazing at night. Request a departure time, if I can I will open it for you based on your needs. Suitable for wheelchair.
Umbrella, water and comfortable shoes