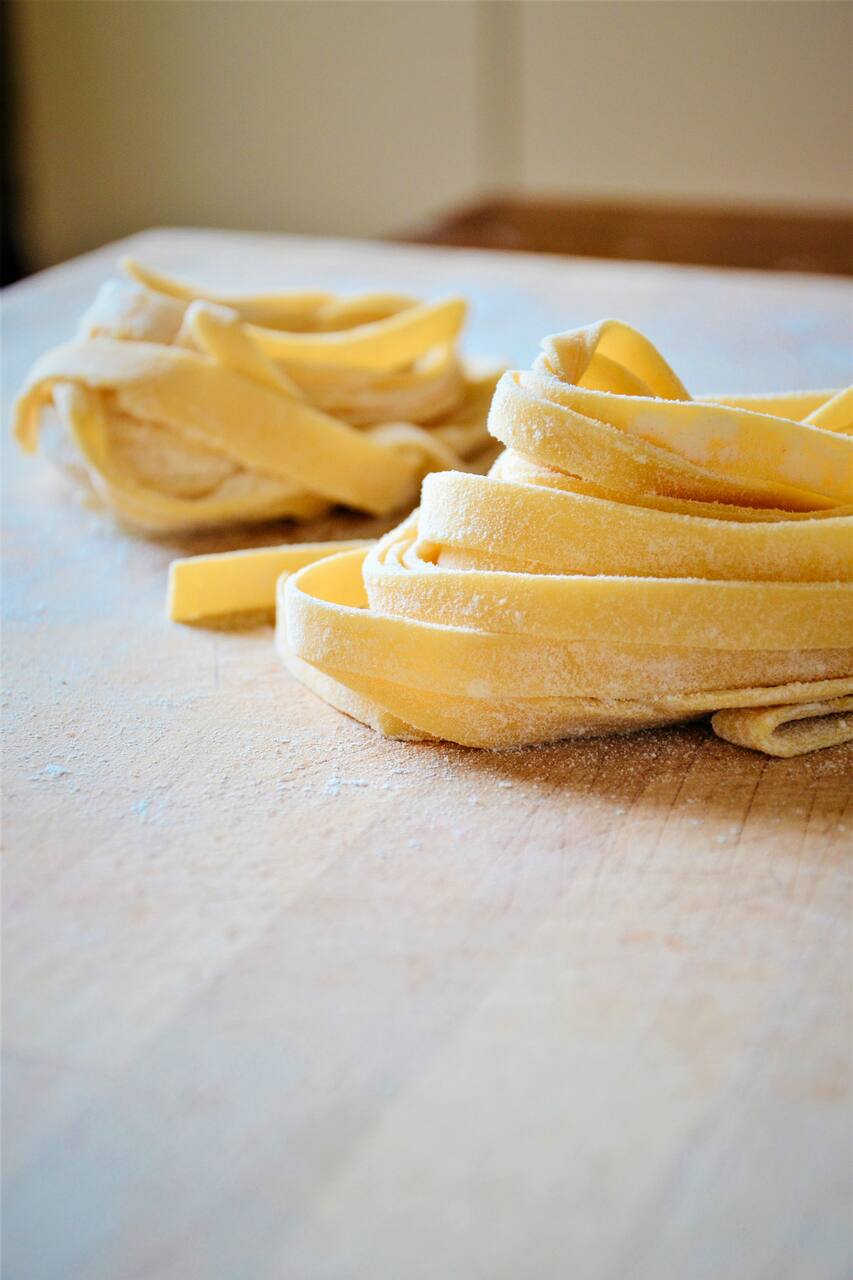 Includes:
食べ物、ドリンク、チケット1枚、用具
We are Alessio and Vita, a young couple that met in Prague 3 years ago and never separated since then! We are extremely passionate about food and we'd love to share our experience with people with the same passion, from all around the world. Alessio started his cooking journey at the age of 14 attracted by the culinary traditions of his hometown, Bologna, and by the heritage of the mediterranean…
Ever wondered how to prepare a wonderful Italian dinner from scratch? We would like you to experience with us beautiful moments while we'll be showing you every single step about the preparation of traditional Italian classics. Our menu will consist of 5 different delicious dishes plus various sauces to match it with, and we'll prepare it while sharing good time and tasting red and white Italian…
Inform us about any allergy or intolerance. Vegetarians are welcome (most of our dishes do not contain meat). If you would prefer a time that is different from those published here, please contact us.
Food
Pasta, sauces, desserts All the dishes we'll prepare together during the course! Tagliatelle al ragù, Tiramisù, Tortelloni and much more
Drinks
Wine, water, coffee We'll match italian red and white wine depending on the menu, prosecco as aperitivo, water, espresso
Tickets
Vegetarian Menu We can adjust our menu to your desire! A lot of our recipes are or can be done without meat.
Equipment
PDF Cookbook You'll receive a PDF cookbook of the recipes we prepare together!