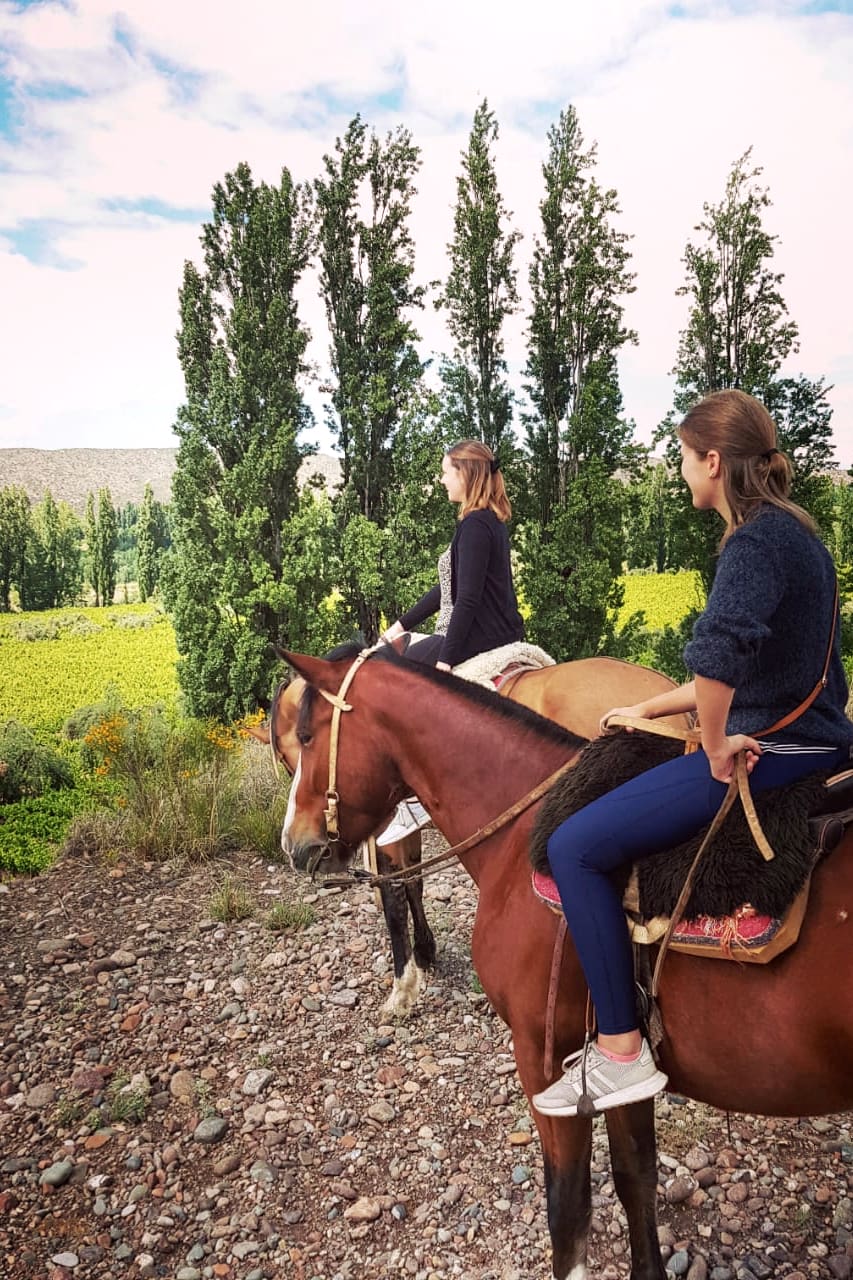 Horseback Riding in Lunlunta Maipu
Horseback Riding in Lunlunta Maipu
Includes:
ドリンク、チケット1枚、移動送迎
Hi, I´m Felipe! I´m a native of the Uco Valley in Mendoza and I´m passionate about wine, horses, and photography. I have worked in tourism for years and I am excited about showing you my part of Argentina. I speak English and basic Portuguese, as well as Spanish.
We will leave the city of Mendoza and head south until we reach Maipu, one of the three major wine districts in Mendoza province. At this point, if the weather cooperates, as it usually does, you´ll have a great view of the precordillera (foothills) of the majestic Andes mountains in the distance. We will arrive at Lunlunta place that awaits us with the horses ready to make a two-hour ride…
The tour does not include the costs of the lunch.
Tickets
Reservations for horseback riding on the vineyards and lunch in a railway canteen.