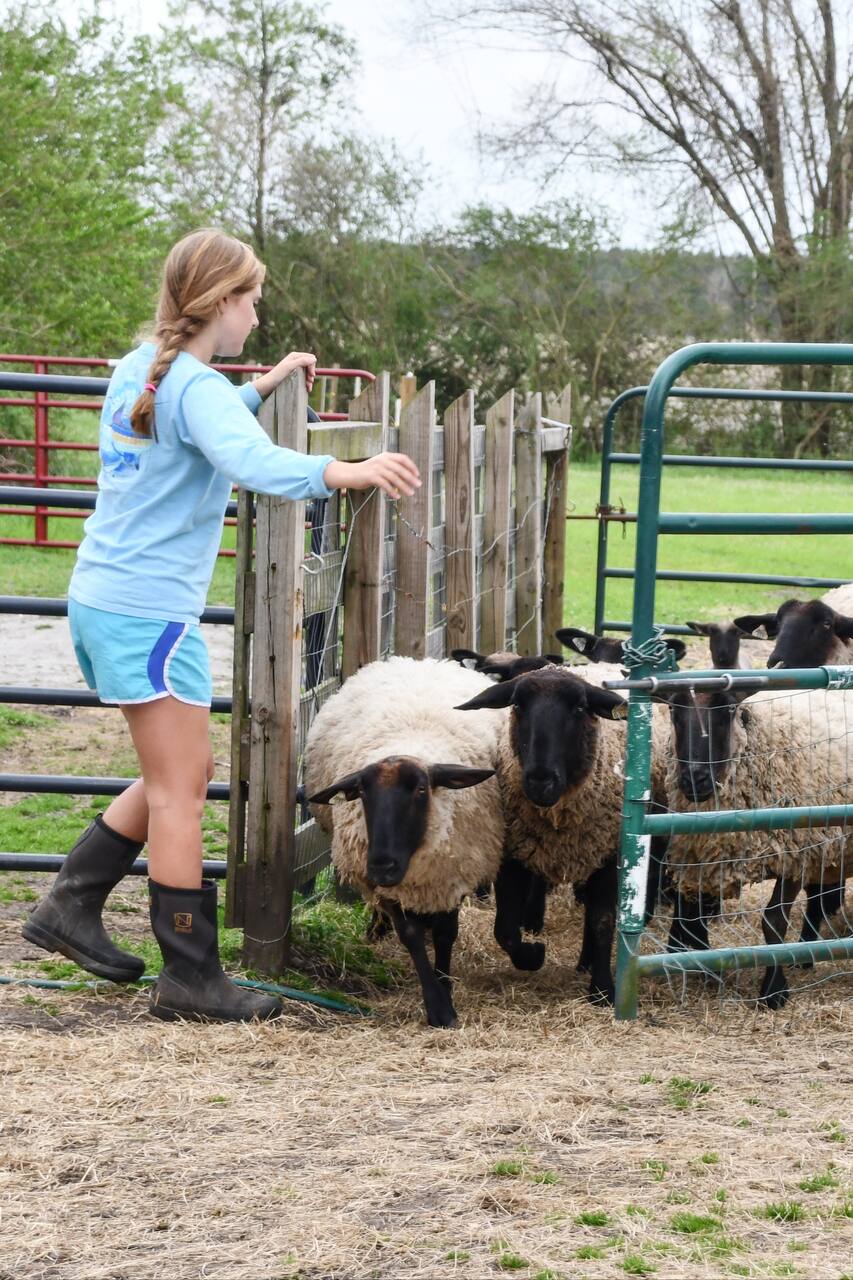 Herd sheep as part of a hands on farm
Herd sheep as part of a hands on farm
We have a farm in Eastern North Carolina where we raise pastures meats, primarily lamb and chicken. As stewards of The Farm on Grape Creek and Airbnb Superhosts, we love to share our home, the land, and animals with others.
Experience the farm via hands on experiences. You will help herd sheep, collect eggs, move meat chickens to new pasture, and feed the cows. Depending on the season you may have the opportunity to watch the birth of lambs, bottle feed, shear a sheep, set up a brooder for new baby chicks, or help halter train a lamb. Of course there are the daily activities of feeding, watering, and pen maintenance…
After booking we will contact you to discuss customizing your experience. Let us know if you want more or less hands on, age of participants and any specific interests you may have.
Snacks
We will provide snacks and beverages appropriate to the season and are always open to accommodating special needs or requests
Boots to explore farm that may include muddy areas and weather approprate work clothes.