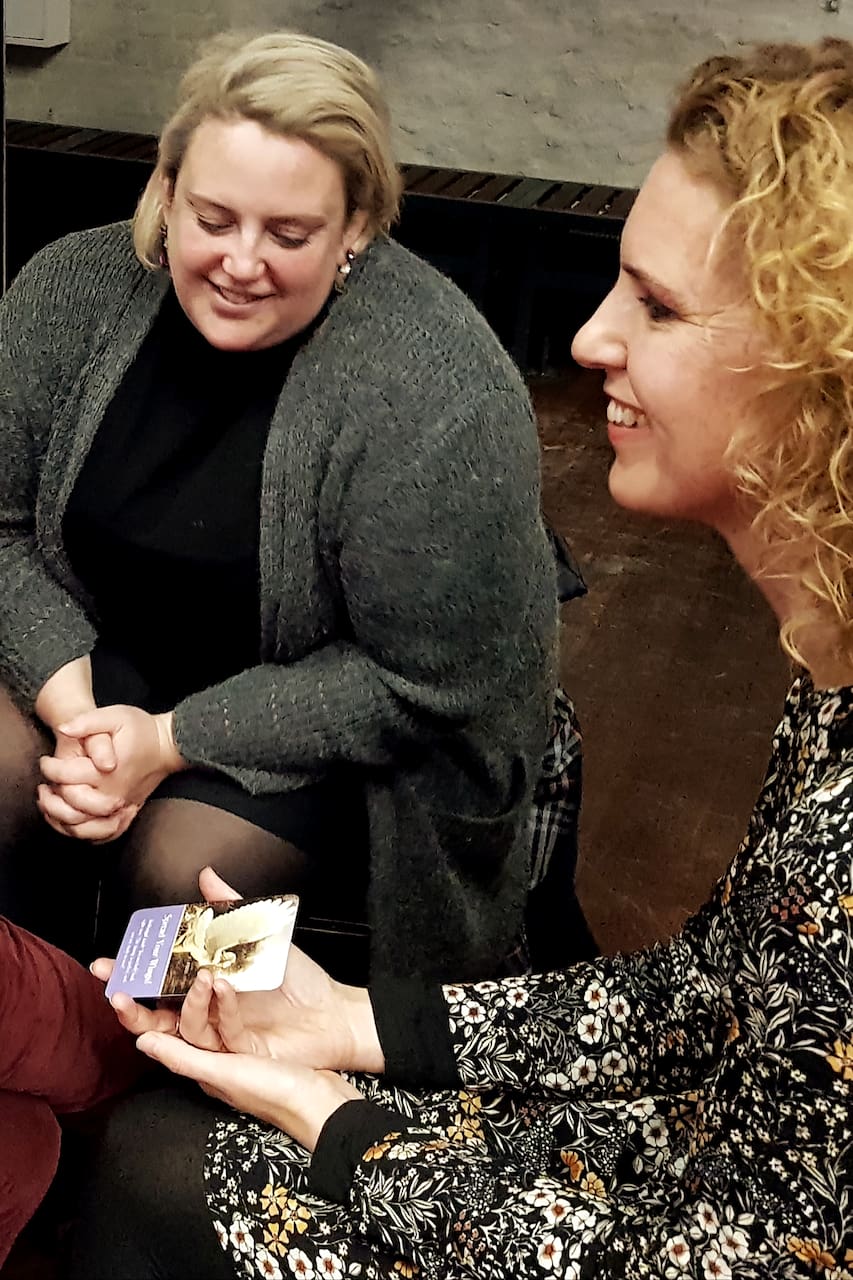 Angel workshop on a house boat
Angel workshop on a house boat
As an intuition coach, I help people to listen to their heart and live the happiest version of themselves. I have a masters degree in Social Psychology and for the past three years, I've been using Oracle cards and angel inspiration to deliver empowering messages to anybody who feels stuck in some way. After talking to me, you will feel clearer on your purpose and passions and overall: happier!…
I welcome you in my home or we meet at your place if you want to have a private group. We start our Angel Workshop with a guided meditation. This way, you already learn how to easily connect with the support and love of the angelic realm: nothing complicated or spooky about that! After the meditation, I will teach you how you can recognize the angels' help in your own life. You will show you how…
This workshop can also be done in Dutch or Español! Depending on the other participants of course. If you want to be sure to do this workshop in your prefered language, you can book a private group!
Snacks
Coockies and snacks will be provided for! (Please let me know if you have any allergies)
Drinks
I will provide plenty of herbal tea and water, no need to be thirsty!
Bring an open mind, that's all you need, even when you don't believe in angels :-) You can bring your mobile phone to take a picture of the card I will draw for you. You are also allowed to record my explanation of your personal message on the card.