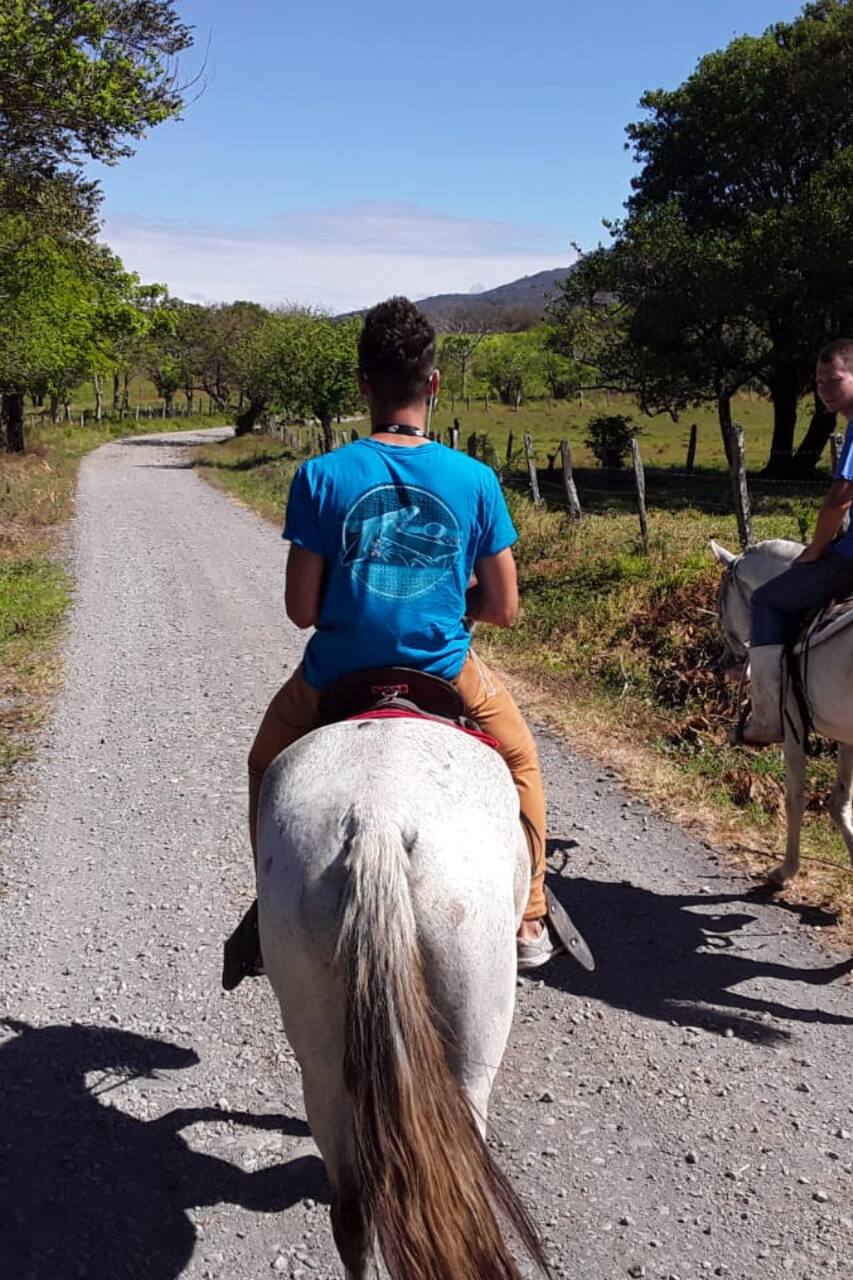 Horseback Ride up Miravalles Volcano!
Horseback Ride up Miravalles Volcano!
Includes:
食べ物、ドリンク、チケット1枚、用具
My name is Rodrigo . I was born and raised in the foothills of the Miravalles Volcano in the small town of Guayabo which will be the starting point of our horseback riding adventure into the Miravalles (and adjacent Rincon de la Vieja). It gives me great satisfaction to think people will visit this special, untouched part of the world, largely unknown even to Native Costa Ricans. My father,…
Our farm is where the tour begins. Located on the outskirts of town, our farm is an authentic look into rural Costa Rican living! You will meet your tour guides and your horse (and maybe a few other farm animal friends) before heading out. Tour guides are knowledgeable and will make you sure your trip is safe and fun. We will take a secret, backroad route filled with wildlife and views of the…
The precise length of the tour and the route we take in the investigation of this unique part of the Northern Costa Rican environment depends on the circumstances and wishes of the visitors themselves
Drinks
Water when we get to our farm.
Tickets
Free entry to El Guyacan Hot-Springs.
Change of clothes if you swim