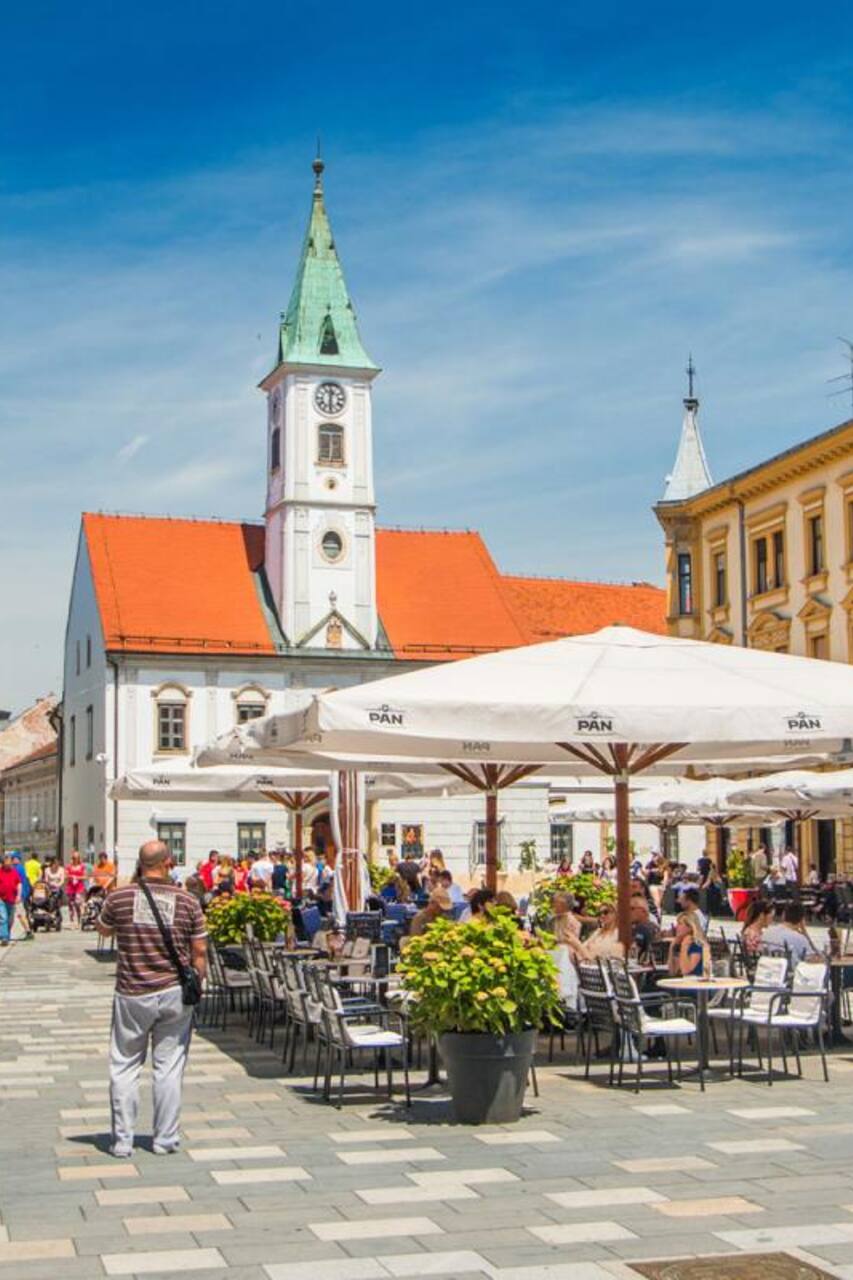 Get to know Varaždin and surrounding
Get to know Varaždin and surrounding
I'm a nature lover. l Adore to explore and showing others what my place can offer. Have a deegre in math and a driver licence to drive you around. Local and experienced so I can show you some hidden treasures. I'm also a traveler so from my expirience I know how much of things Croatia can offer from amazing nature to great local food.
We would meet in front of the bus station in Varaždin, from where we would have a walk around center (around 1h ). We would see main attraction of Varaždin, old town, few churches, main cathedral, theater, nice little parks. From here we would drive to the Aquacity (around 7 min), nice place to relax with a restaurant where you can order drinks or food to eat . Then we would drive to arboretum…
Drinks
"Rakija" welcome drink - rakija is strong alcoholic drink classic welcome for a guest in Croatia
Transportation
Drive around all places in description.
We'll go to city of Varaždin , a nice little town with a great spirit . Aquacity is man-made lake were you can relax and enjoy a nature. Opeka Arboretum is situated in the Vinica municipality, northern Croatia. Located in a large park surrounding a manor. Opeka arboretum, with its 65 hectares, is the largest of the three arboreta existing today in Croatia (the others are Trsteno in southern Dalmatia and Lisičine).
日帰り旅行
Get to know Varaždin and surrounding