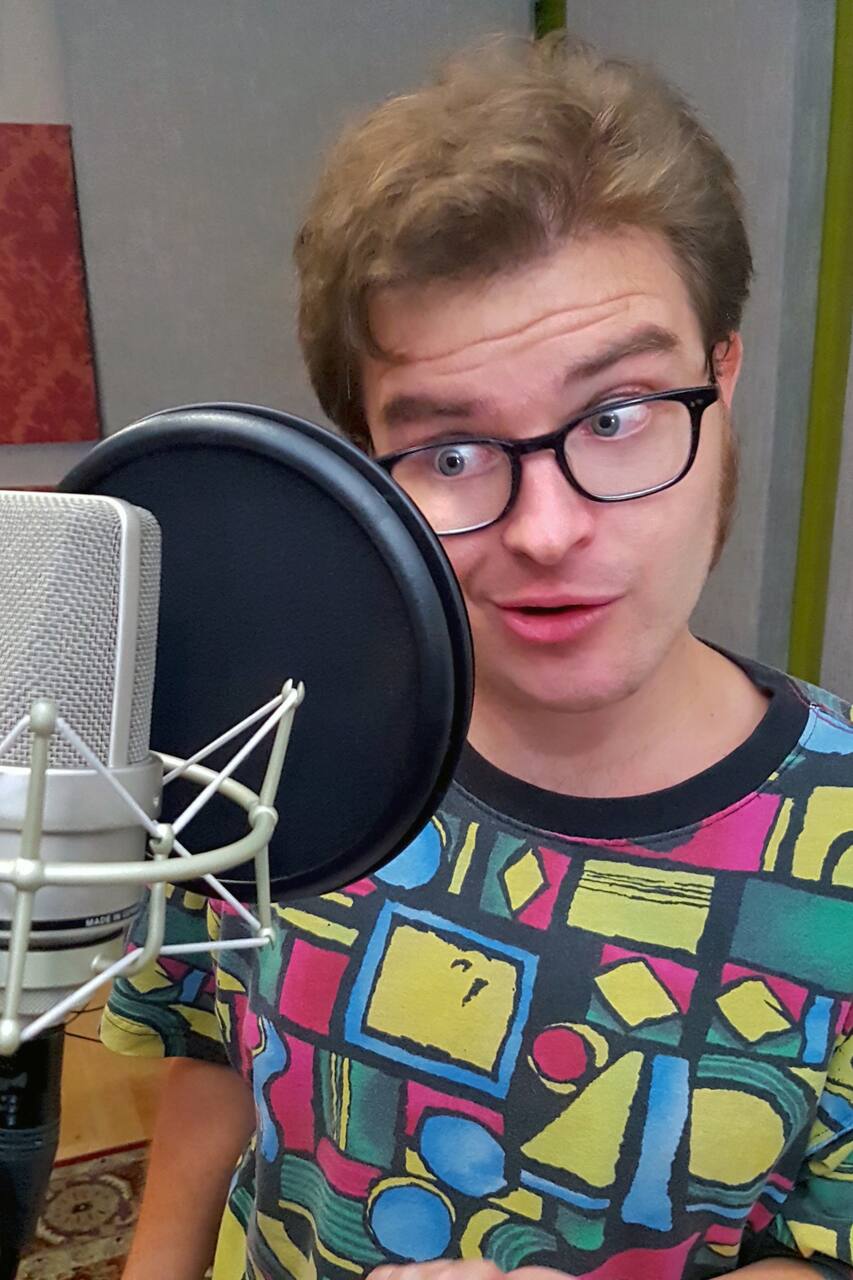 Ever watched a cartoon and thought: "That looks like FUN!"... Well, you're RIGHT! My name is Taylor Abrahamse, and I'm a professional animation voice actor. I've had lead and supporting roles in shows like 'Beyblade', 'Cat In The Hat', 'George Of The Jungle', 'The Stanley Dynamic', 'Fangbone!', and many more... And I LOVE sharing the craft and ridiculous FUN of cartoon voice acting.
1. First off, we'll meet and get a bit acquainted - I'll make some tea! 2. Then we'll get comfy in my professional recording studio! I'll set the tone of the event, we'll get to know each other a bit, and you can ask me any general questions. 3. We'll do some vocal warmups together - this will help you be nice and limber for the zaniness to come. 4. Next, choose from script pages ('Sides') I…
No prior experience necessary - but will still be great even if you do have experience! Please also note that our washroom is up a flight of stairs, so unfortunately is not wheelchair accessible.
Drinks
Refreshments: Green tea and tepid water provided, perfect for voice acting!
Tickets
MP3 Recording: I'll provide you with a MP3 of your performance, recorded in a pro TV-quality recording studio!
Equipment
Script Pages ('Sides'): I will provide authentic script pages ('sides') for you to read as a character!
A thin shirt with a thicker one overtop, so you're safe in case you find the temperature too hot/cold.
Your smartphone! For photos, dictations, notes.
A notebook for notes, if you prefer. Notes not required!