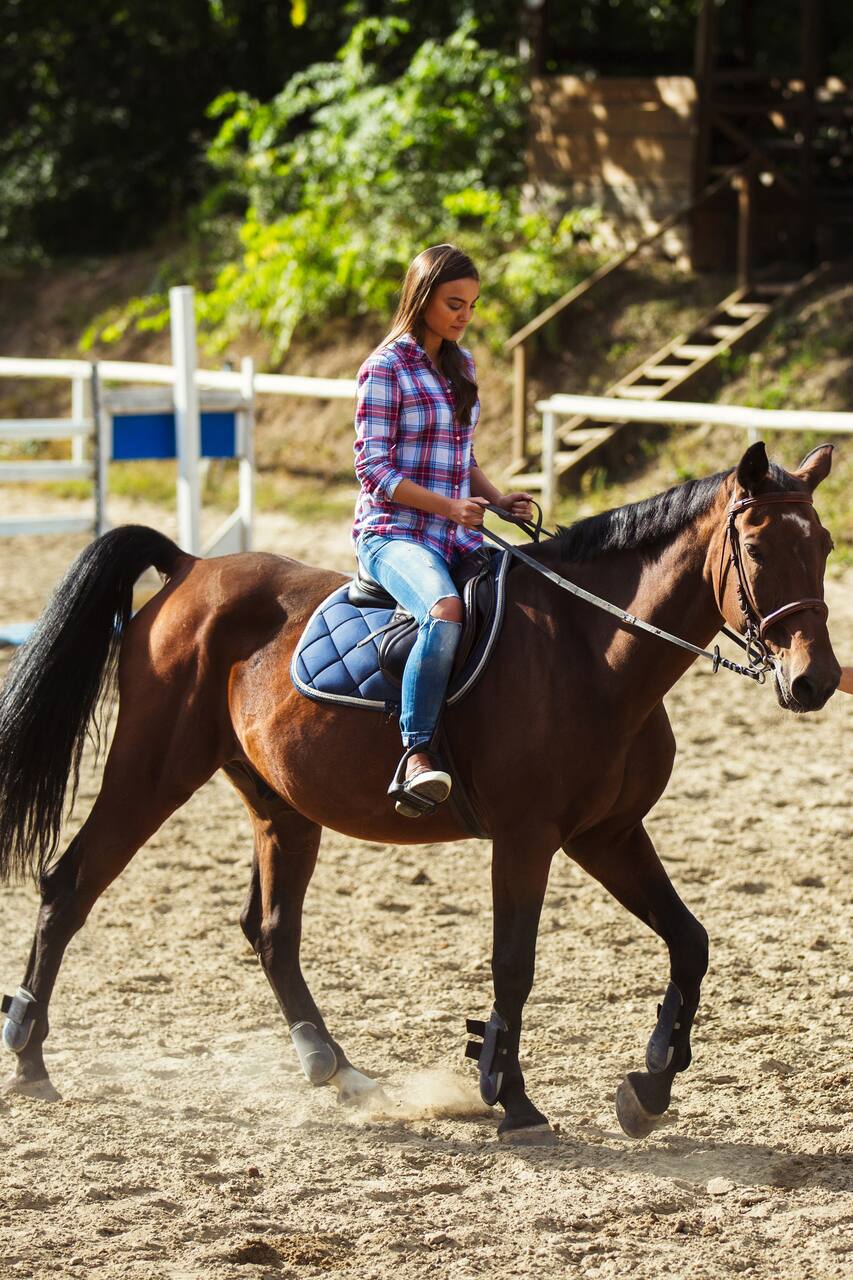 I have been riding horses for 45 years. The lesson and trail horses at the ranch are tame and beginner friendly. Experience time in the saddle with a knowledgeable instructor. I am an AirBnB host and run the Sun and Moon Ranch. With over 40 years of saddle experience I love sharing my love for horses with others.
Horseback riding lessons are $40 per hour per person. A one hour riding lesson takes place in an indoor or outdoor fenced in arena depending upon weather. You will be provided with a horse to match your skill level and all equipment will be provided. You will receive one full hour of instruction. Riding is never at more than a walk, trot, and canter. Your lesson will be one hour of…
Equipment
Saddle, bridle, saddle pad, and horse are provided.