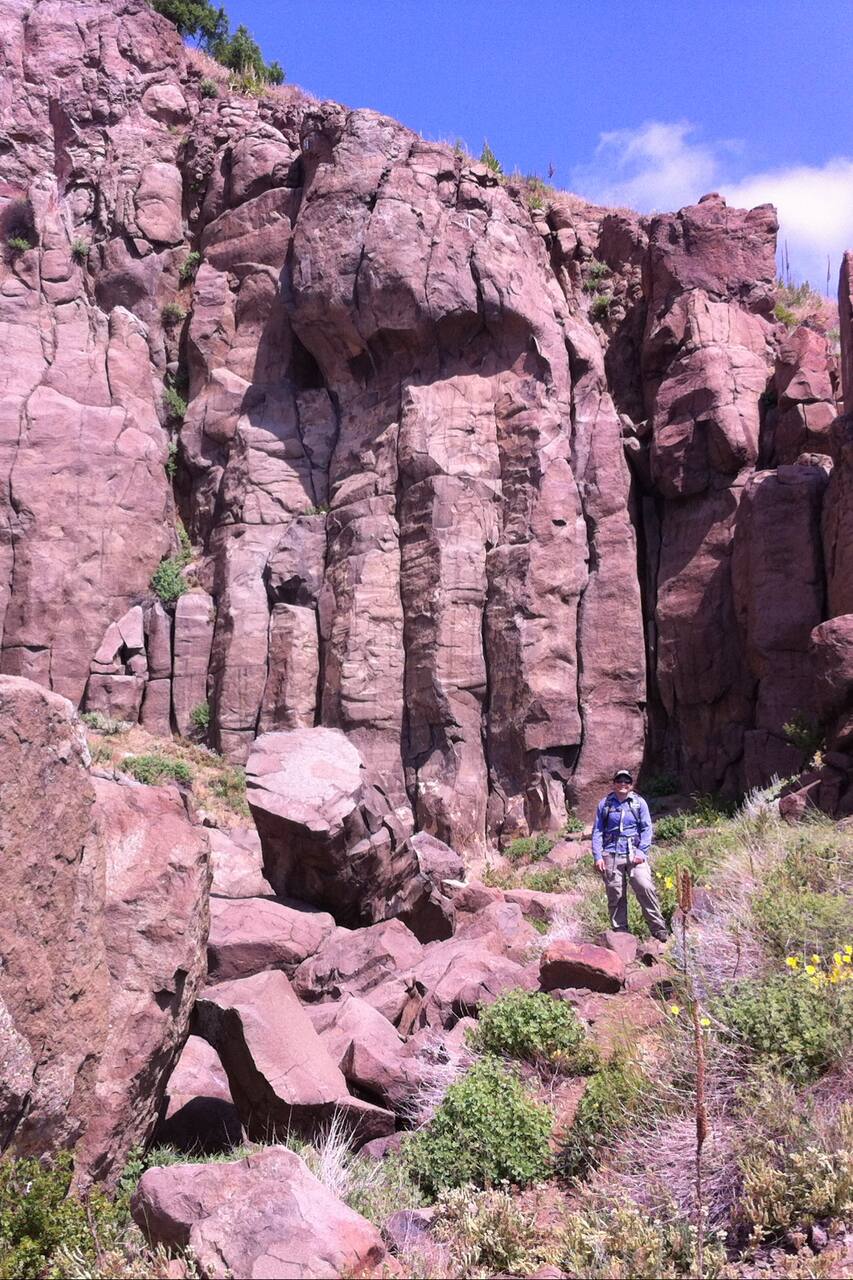 Volcanic Gems Geology Hike
Volcanic Gems Geology Hike

好評受付中! ご予約はお早めに。
"Dr. Rox" is a geologist with a PhD and 6+ years of experience working in the gold mining industry. She also spent several years leading hikes in the Rocky Mountains with the Colorado Mountain Club, and has wilderness medicine training as a Wilderness First Responder. She loves taking people out into the mountains and teaching them about Colorado's rich and beautiful natural history!
On this interpretive geology hike we will walk 2.8 miles through the volcanic rocks of Golden's North Table Mountain, accompanied by an experienced geologist who will teach you all about the rocks and the geologic history of the Rocky Mountains. These rocks formed from lava flows that erupted out of a volcano over 60 million years ago! You will learn to identify rocks and minerals and see details…
Please be prepared to be outdoors for several hours and wear weather-appropriate clothing.
Snacks
Trail snacks and bottled water
Good hiking shoes for a rocky trail