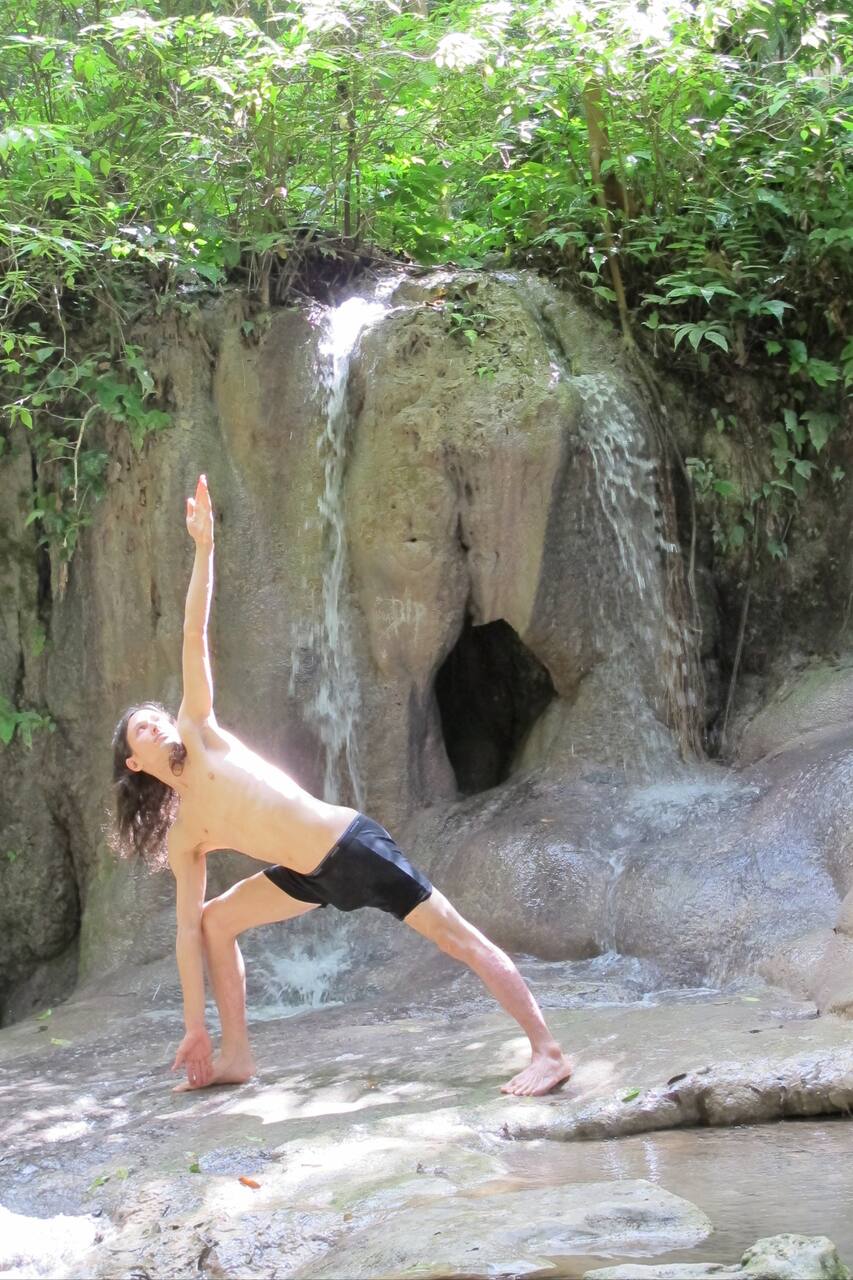 Full Day Yoga/ Spa Retreat
Full Day Yoga/ Spa Retreat

予約はお早めに。 完売続出の体験です。
Laine Hoogstraten and Evan Anderson's united spiritual journey offers over 45 years of combined experience with healing, music, meditation, and yoga. They are the founders and directors of Belize's Chai Garden Ashram in the heart of Cayo District, featuring Kundalini and Hatha yoga practices. The Kombucha brewery is a main feature which showcases Evan and Laine's knowledge and use of the…
Relax and Rejuvenate! Our day begins with a morning yoga and meditation session at 7:30 am.
 After class, we enjoy fresh fruit with our famous chai tea available at 9:30 am. Homemade granola or oatmeal is also offered. 
 The Ashram waterfall is the perfect place for a post-yoga splash. A second session of yoga is offered at 11 am, and a delicious vegan lunch is served at 1:30 pm. Enjoy a glass…
We encourage you to join in on both yoga sessions! If it is more convenient for you to only join in on the 11am session, that works as well. Please give us a heads up and arrive 15 mins prior to class
Snacks and Other
A delicious vegan meal accompanying kombucha is served in the afternoon. Please advise us of any dietary restrictions.. Unlimited chai tea, water and fresh fruit is available all day.
Transportation
Transportation can be arranged for an additional fee.
Equipment
Yoga mats and blocks are provided. Towels and sarongs are provided at the Orchid Spa. Inversion table available for use.
Swimsuit, flip flops & towel